Windows Mobile: Changing Themes, Wallpapers and Ringtones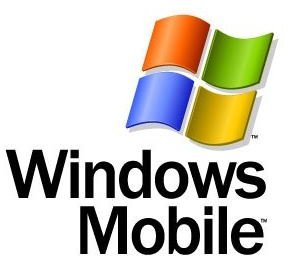 Windows Mobile Customization
If you want your Windows Mobile phone to stand out from the crowd and reflect your personality then you'll be interested in personalizing it. The simplest way is to find Windows Mobile themes and pick one you like. In this article we'll take a look at how to give your Windows Mobile phone that personal touch, transforming it from generic hardware into your mobile phone.
There are a lot of different ways to add a personal touch to Windows Mobile phones. We'll break the most popular methods into sections and provide some handy links so you can fix up your phone.
Windows Mobile Themes
The idea of personalization in electronic devices has really taken off in recent years and themes are perhaps the easiest and most popular way to apply that all new look. Generally Windows Mobile themes are complete visual overhauls for your user interface so you'll get new icons, new wallpaper, new screensaver and maybe even some new sounds.
The majority of themes relate to a specific thing and they are often released as marketing tools for new movies, music acts, and videogames. There is also a huge scene of theme producers out there who try to ply their wares for a bit of extra cash or just create themes for fun and offer them as free downloads.
Changing Themes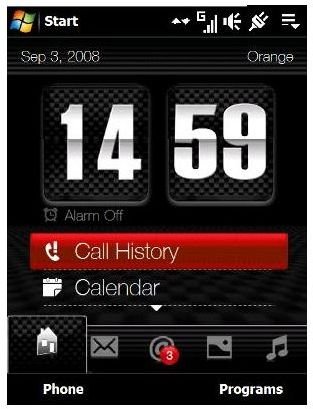 Unfortunately the actual process of changing your theme is not always a straightforward one. Here's an article on How to Change your TouchFLO 3D Theme, for example. It's the default theme on Windows Mobile 6.1 devices like the HTC Diamond and the HTC Cruise.
A great user interface for Windows Mobile devices which comes with the option to select the colour schemes, backgrounds and even layouts that you want is Spb Mobile Shell 3. Here is an article on how to set up Backgrounds and Widgets on Spb Mobile Shell 3. You may also want to check out Pointui Home 2.
Maybe you would like your Windows Mobile device to look like an iPhone? You can do that with the Winterface app. It's one of the best Windows Mobile apps for customizing the look of your device, assuming you like the iPhone user interface, of course. The customisable Glyphs UI is another visual overhaul for touchscreen devices.
App Access
Most people with a smartphone will be used to the idea of widgets by now. These are icons which give you quick access to a specific app or service from your home screen. This is one personalization method which is well worth spending a bit of time on because setting up quicker access to the best Windows Mobile apps and your favourite websites will result in a much smoother experience.
The quick launch system on the Sony Ericsson Xperia has been dubbed X-Panels. You can read about the Best X-Panels if you want to make the most of this feature.
Changing Windows Mobile Wallpaper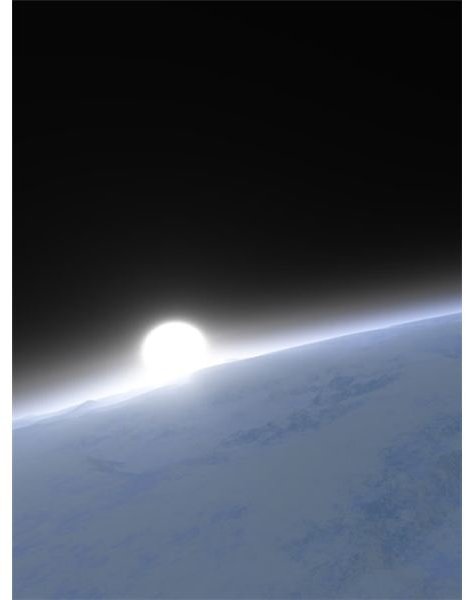 The methods for changing the wallpaper on your Windows Mobile phone vary according to each specific device. It's probably easiest to just open the picture you want to use and choose Set as background but there are other methods.
In general for non-touchscreen devices you'll find the option via Start – Settings – Display – Home Screen – Background Image.
If you are using TouchFLO 3D then choose Wallpaper in Settings to change your home screen wallpaper. For touchscreen devices using the standard Today set up it will be Start – Settings – Today – Use this picture as the background and then choose the one you want.
Many people like to use photos of loved ones as their wallpaper but you may find the resolution is too high for your phone. If that's the case try out the app PhotoResize. You will also find a wide variety of free Windows Mobile wallpapers online.
Changing Ringtones on Windows Mobile
There are loads of services out there offering ringtones for various one-off fees or even monthly subscriptions. Why should you have to pay for this kind of thing when you already have a device capable of playing your own audio files? You might want to use a favourite music track or you could even grab an app like SoundExplorer and record your own audio files.
To add audio files to use as ringtones simply connect your phone to the PC and after it syncs choose Explore and navigate to:
My Windows Mobile-Based Device - Application Data - Sounds
Simply drag and drop any audio files you want available to use as ringtones into this folder. You can now select them via the Settings – Sounds menu on your phone and have any ringtone you want without an extortionate fee.
If you have any more suggestions on how to personalize your Windows Mobile phone or where to find great Windows Mobile themes then post a comment.