Free Windows Mobile Software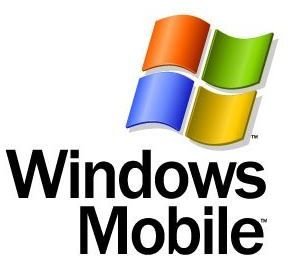 Free WinMo Apps
It's always great to get quality stuff for free. If you have a Windows Mobile device, whether it's one of the best Windows Mobile smartphones or not, there are tons of options out there in terms of free Windows Mobile software. We've already taken a look at the best Windows Mobile apps, but in this article we focus on the free options.
We'll highlight the best free Windows Mobile software in various categories so whatever you're looking for there's bound to be something here that catches your eye.
Useful Free Windows Mobile Software
There are lots of software options for Windows Mobile and this first batch is a collection of some of the most useful you'll find. The fantastic Google Maps is a powerful tool to have on your mobile device. It is excellent for exploring and identifying places you want to go and you can download and install it for Windows Mobile for free.
Most people keep a collection of vital information on their mobile phones. No one needs a Filofax anymore because you can store contacts and notes on your phone. You also probably have photos and video clips which may have great sentimental value. In order to keep that information safely backed up, so you can retrieve it if something should happen to your phone, you should take a look at Microsoft's My Phone for syncing and backing up.
If you like the idea of recording voice memos on your phone, then try using MemoMe. This handy program can then email your voice memos to any recipient you want.
Staying in Touch
Mobile phones are all about communication but it doesn't have to be limited to phone calls. If you want a useful instant messaging application then Palringo offers support for MSN, AIM, Yahoo, Gmail and Facebook. Another option for staying in touch which has become incredibly popular for international calls is Skype. You can also use Skype for instant messaging.
If you want some help organising your contacts you could try Scrub. It is free Windows Mobile software which allows you to scan for missing information, helping you keep your contacts up to date. If you want to be able to rename and organise your contacts with ease then MyContactRenamer is definitely worth checking out.
Finally if you want to be able to share your location with friends or family then have a look at Glympse. It allows you to pinpoint your position and share it privately so you can easily organise to meet up with people. If you're not sure what to do when you do hook up with your friends then try out Aloqa. It's a push based mobile service which provides you with information on events in your locality.
Entertainment
There's no reason your mobile phone can't entertain you, as well as helping you contact people. If you're stuck waiting somewhere then a quick blast of fun is always good. If you enjoy a spot of gaming then DragonBall offers some arcade style fun. You'll find a lot of Windows Mobile games which cost money also have a demo or free version (generally tagged as Lite). One such example is Dream Catcher Lite.
Perhaps you would prefer to catch up on the latest news from your favourite websites? Well in that case the free Viigo RSS reader is worth checking out. If you want to get into some reading with a bit more depth check out WattPad the free E-book reader.
How about some music? One of the most popular options for free Windows Mobile software is Shazam. This clever app has taken off on all mobile platforms and it allows you to identify music tracks so you can download them. The free version is limited in terms of usage but it is still a great app worth checking out. If you would rather make your own music then why not check out the unusual ToneBox app? This software allows you to make music on your Windows Mobile device.
More Free Windows Mobile Software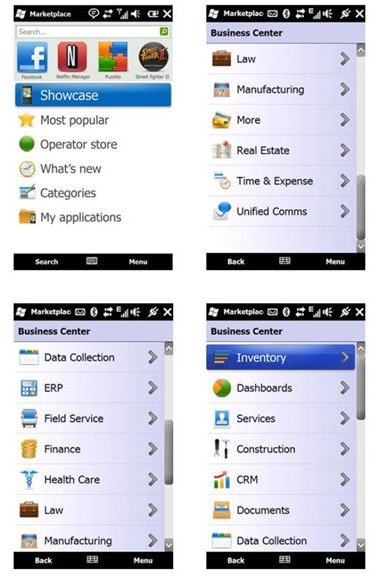 There is no end to the variety on offer when it comes to free Windows Mobile software. Many developers have been truly innovative or at least imaginative in finding new ways to use your phone. A good example is Pocket Lite, an app which converts your mobile phone into a flashlight.
If you prefer something a little more practical then you might want to take a look at some options for taking screenshots on your Windows Mobile phone. You can also find a range of free FTP programs for file transfers and if you work with PDF files then you'll need a good free PDF application.
As your phone fills up with software you might run short of space. If you want some help with organising your files and freeing up space then check out TreeSize Mobile. It offers a complete file system tree so that you can easily check up on exactly how big your files and folders are.
The links above will provide you with further information on the various offerings. Once you've decided what you want go direct to the Windows Mobile Marketplace and search for some of this free Windows Mobile software by name. If you have a favourite free program which isn't mentioned here then post a comment and tell us about it.