Windows Mobile Apps Guide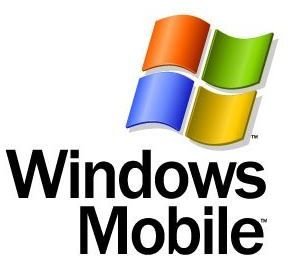 With all the hype surrounding the iPhone and the growth of the Android operating system Windows Mobile hasn't been receiving much attention of late. At least until Microsoft announced the update to Windows Phone 7 which looks to be a complete overhaul. The thing is there are a number of popular Windows Mobile smartphones out there and no shortage of excellent apps for them. In this article we point you at some of the best Windows Mobile software.
Finding and downloading apps doesn't need to be a chore. To help you get started we'll kick off with some useful Windows Mobile Marketplace Apps. These will help you to get at the best Windows Mobile apps and download them. Now let's check out some apps in specific categories.
Social Apps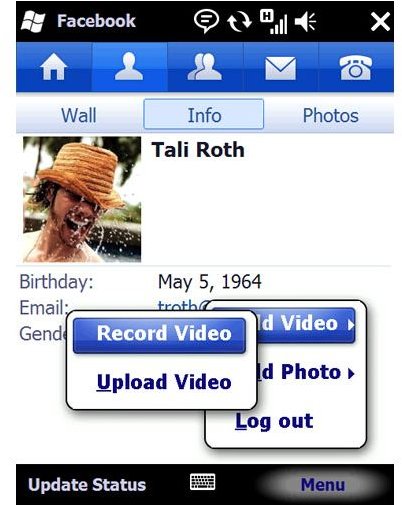 It's no surprise that social media apps are taking off in such a big way on mobile phones. After all, phones are designed for keeping in touch with friends, family or business contacts. If you need some help managing your contacts then check out the SunnySoft Contacts App. If you want to be able to text chat then the Palringo App provides you with plenty of IM options.
Perhaps you prefer to use the excellent Skype to stay in touch? Well have a look at some of the best Skype Clients for Windows Mobile. If you prefer to limit your communications to easily manageable bite-sized chunks then the Top 5 Twitter Apps for Windows Mobile is for you. If your addiction is Facebook then check out the Facebook for Windows Mobile App.
Useful Apps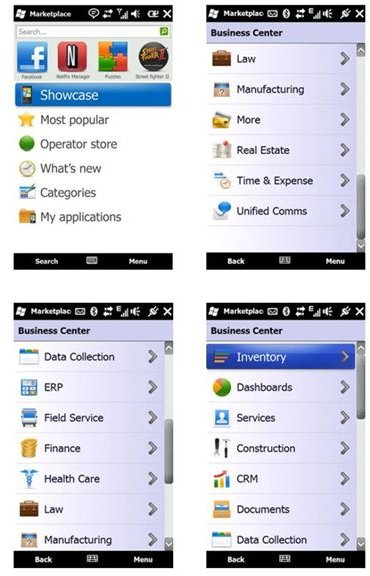 Sometimes you need to knuckle down and get some work done or you require specific information in a hurry. Well your Windows Mobile smartphone can assist you with both. Check out Quick Job Tracker to stay on top of your tasks. You may also be interested in the Top Productivity Apps for Windows Mobile.
If you find you're often traveling to unfamiliar places then the Metro App will prove invaluable for navigation advice. You might also want to check out the MXWeather App so you can decide whether you need to take an umbrella or wrap up warm.
It can also be very useful to be able to take quick notes on your phone and there are Windows Mobile apps for just such a purpose – check out the Best Windows Mobile Text Editors.
If you are a bit on the forgetful side or just security conscious then there are Windows Mobile apps that can help. One such example is Phone Finder, which will help make sure you never lose your phone again. You can also find a variety of great Device Locking Apps which maintain your security even if you leave your phone lying around somewhere public.
Entertainment Apps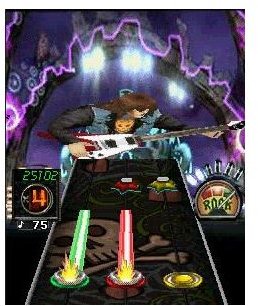 No one wants to be busy and serious all of the time. Luckily there are some great Windows Mobile apps suitable for relaxation and entertainment. Why not kick off with the Top Five Entertainment Apps? If you'd rather sit back and listen to some radio then you'll find some great options in our Internet Radio Apps round up.
You could always just browse the web and catch up on some news or surf for fun content. In that case you'll want the best browser possible and you can find a breakdown of your top choices in Windows Mobile Browsers. If you'd rather watch a great show, movie or some other video clips then check out the Coreplayer Universal Media Player and the Web TV App.
For something a little more frivolous you can always have a go on the Top Five Accelerometer Apps, provided your phone has that functionality. There's also plenty of fun to be had with the Top 6 Gsensor Apps for Windows Mobile. You can even Learn the Guitar using a Windows Mobile app but if that sounds like a bit much effort then you can relax and Read Comics on your Windows Mobile phone instead.
Even More Apps
Microsoft may have been a little slow off the mark creating a place for people to download free and premium apps but there really is no shortage of choice. If you've yet to see anything that tempts you then check out the Top 10 Windows Mobile Applications for another mixed batch of options.
In order to make way for new Windows Mobile apps you may find that you want to get rid of some of your older applications. Well you can find help with How To Uninstall Applications.
The Future of Windows Mobile
The future looks extremely bright with Windows Phone 7 on the horizon. Microsoft won't be giving up on the mobile market without a fight and there are also some exciting new smartphones slated to be released for Windows Phone 7 so things could get very interesting. We can certainly expect to see a whole new batch of apps in the coming year.
References