Grow Your Own Apps with ChevronWP7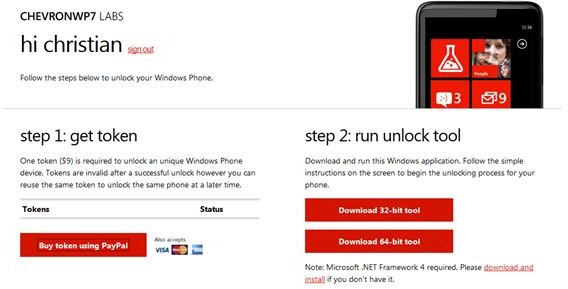 In late 2010, a team of developers broke the protection on Microsoft's new Windows Phone platform, an act that pushed staff at Redmond into a frenzied outpouring of t-shirts and donuts.
Yes, you read that right – the WP7Chevron team were greeted by Microsoft's finest mobile developers, fed and given entertaining custom apparel with the aim of embracing the elements of the new platform's user community who wished to use their Windows Phone handsets in a non-standard manner.
As the old Windows Mobile platform had suffered so badly from app piracy, Microsoft installed considerable device protection to prevent apps from being ripped from devices. But the old platform had survived well beyond its sell-by date thanks to two key elements – HTC's support and the constant growth of the homebrew development community.
The result of all of this is that 12 months on, Microsoft has approved and released a new Windows Phone app that allows any user to unlock their phone to run homebrew apps!
Getting Started with ChevronWP7
In order for you to use this tool you will need the following:
Your Windows Live username and password.
PayPal, Visa, MasterCard or American Express.
A Windows Phone.
Windows Phone SDK.
The appropriate download tool for your operating system: 32-bit or 64-bit.
Begin by heading to https://labs.chevronwp7.com/ and signing in with your Windows Live account. Once you have done this, you will be able to pay for the service. This is the modest figure of just $9, and is a token required to apply the unlock.
Next, choose the correct unlock tool and download it. You will also require the Microsoft .NET Framework 4 update for Windows in order to install and run the unlock tool.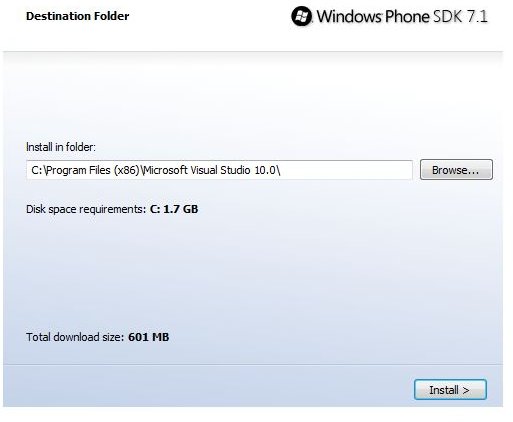 Before running the installer for the ChevronWP7 tool, you will need to download the Windows Phone SDK. This is a 3 MB file called vm_web2.exe which will download and install software that requires the following minimum system requirements:
Windows® Vista® (x86 and x64) with Service Pack 2 – all editions except Starter Edition.
Windows 7 (x86 and x64) – all editions except Starter Edition.
Installation requires 4 GB of free disk space on the system drive.
3 GB RAM.
Windows Phone Emulator requires a DirectX 10 or above capable graphics card with a WDDM 1.1 driver.
The download for this is around 600 MB, and is required whether you plan on developing yourself or you just prefer to use other people's apps. The SDK will take a while to install once the download is complete, but once set up you will be able to run the ChevronWP7 application.
From time to time the ChevronWP7 team upgrade the software to overcome any issues that are reported. On these occasions, the purchase option won't be necessary – you should check their Twitter feed @ChevronWP7 for all the latest updates. If the token is unavailable, take the opportunity to download the appropriate unlock tool.
Install and Run ChevronWP7 Tool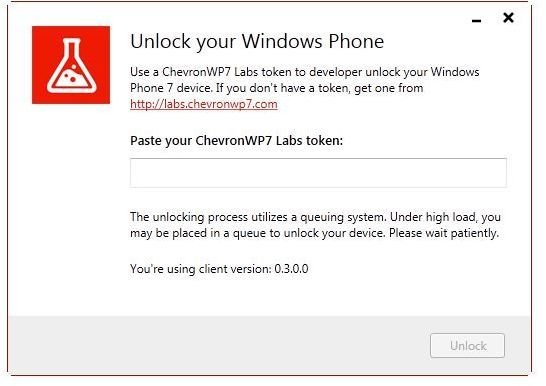 With all of the prerequisites set up on your computer, it is now time to run the ChevronWP7 unlock tool that will allow your Windows Phone to run homebrew apps.
Double click the previously downloaded ChevronLabs.Unlock.exe file and after making some checks the software will then request the token that you purchased earlier. This is a 17 character string that will be displayed on the ChevronWP7 site when you're logged in. Enter this string and click Unlock.
The unlock process occurs online using a queueing system, and can take a few minutes to complete. Once the phone is unlocked, you will see a message informing you of the fact.
Note that any problems at this stage can be resolved by downloading and installing the Windows Phone Support Tool, available from https://support.microsoft.com/kb/2530409 - choose the 32-bit or 64-bit versions depending on your operating system. Once installed, run the tool from the Start menu, and follow the instructions displayed when the app is running.
Finding Homebrew Apps for an Unlocked Windows Phone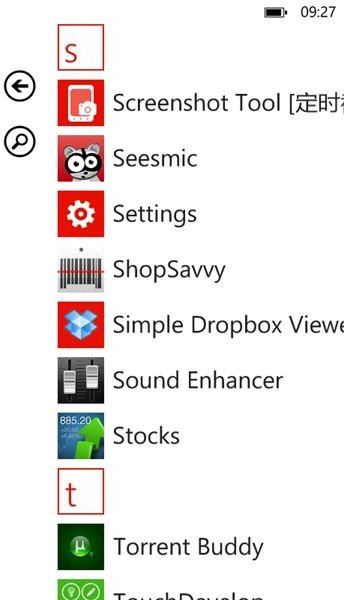 There are various places online where you will be able to find homebrew apps for your ChevronWP7 unlocked Windows Phone. Most of these head back to XDA-Developers.com, although you can get a very good idea of what is out there from WPCentral.com.
So what types of homebrew apps are available?
At the moment there are apps that enable additional functionality and configuration, such as an easier way to add custom ringtones, tools for adjusting the available colors of your Start screen tiles and even apps that can take screenshots on your Windows Phone.
More and more amateur developers are getting involved and posting their work on the XDA-Developers forum for other members to test and leave their feedback on.
It's a very interesting time to be using a Windows Phone!
Sideloading a Homebrew App to Your Windows Phone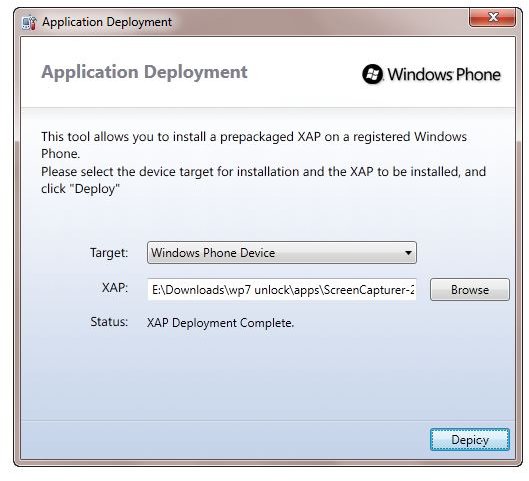 With your phone now able to run homebrew apps thanks to the ChevronWP7 tool, you will need to know the steps required for installing. The process occurs using the sideloading process, made possible by the presence of the Windows Phone SDK which you downloaded earlier.
Homebrew apps will be XAP files, and these can be downloaded via the locations suggested in the previous section. Once you find an attractive app, download it to your PC and save it in a memorable location.
To install, open Start > All Programs > Windows Phone SDK 7.1 > Application Deployment; this will launch a dialogue box, asking for a Target (select Windows Phone) and an XAP which you will have already saved to your computer.
Finally, click on Deploy; your Windows Phone will need to be screen-unlocked for the deployment to succeed. The app that you have added to your phone will now be available in the Apps list!
Welcome to the world of homebrew apps!
References
Screenshots provided by author.