Problems with Windows Phone? Try These Troubleshooting Tips!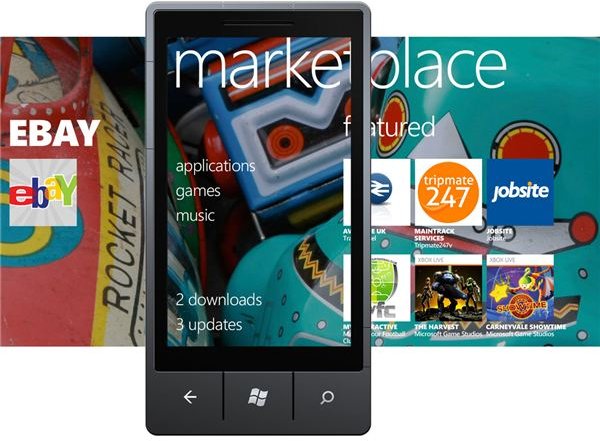 Microsoft's Windows Phone operating system looks and feels great – but from time to time you might notice a problem. Whether your issue is with calls, installing from the Windows Phone Marketplace or syncing emails and data, or even updating to the latest version of the operating system, you will find all of the solutions you need right here.
Windows Phone 7 Hardware Issues
Remember the fuss over the iPhone and its apparent inability to make calls unless held in a particular way? Well, it isn't just iPhone users who have this problem – it's common across many devices including several Windows Phone 7 handsets! Some devices also experience issues with Wi-Fi connectivity.
Why Does the Volume Vary Between Apps on My Windows Phone?
One curious hardware problem that occurs across all devices is the difference in volume levels between different Windows Phone apps. There are different ways to deal with these problems, depending on your phone model – for instance, HTC phones have their own sound enhancer tool.
Troubleshooting Errors in the WP7 Marketplace
Are you experiencing problems installing apps, games, music or even updates? If so there are plenty of troubleshooting steps you can take, from checking your mobile Internet connection to switching to Wi-Fi…
Access the Windows Phone Marketplace in Unsupported Territories
Curiously, the Windows Phone Marketplace isn't available in all territories, which makes things tricky for users who wish to download apps and games onto phones that they have purchased either locally or overseas. Fortunately there is a handy workaround using the Zune desktop client.
How to Fix Windows Phone 7 Update Errors
Updating Windows Phone 7 requires a Windows PC (or a Mac running Windows Phone Connector) and an Internet connection. However you might run into problems if you don't have enough spare hard disk space on your C: drive…
Understanding the NoDo Update Error
Some Samsung users have experienced what is known as the "NoDO Update Error", which occurs when attempting to install the copy and paste update that was released in the first half of 2011. Fortunately resolving this problem isn't too difficult, which means that you can expect to have copy and paste functionality installed in no time!
Troubleshooting Windows Phone 7 and Zune Connectivity
Whether you have problems with wireless or USB syncing between your phone and Zune, troubleshooting these problems is straightforward and relatively easy, meaning that it shouldn't be long before you have photos and videos synced between your computer and phone once more!
Troubleshooting Zune WP7 Syncing Issues
There are other syncing issues that you might encounter, however, such as issues with device drivers breaking a previously-established sync relationship, or a corruption with Zune. Uninstalling the drivers or Zune and reinstalling is one way of overcoming this problem.
Help: How Can I Get WP7 Zune to Show Album/Artist Backgrounds?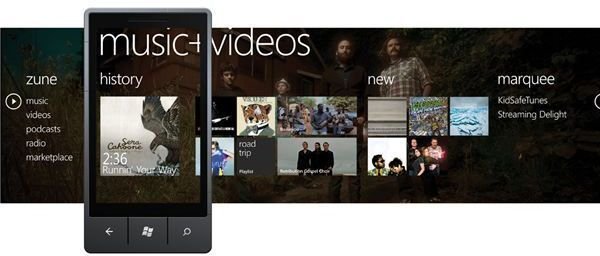 Other Zune-related issues can occur with Windows Phone, namely issues displaying the correct album art and artist backgrounds while in MP3 player mode. Fortunately this issue is down to tagging and this can be easily updated using a handy third-party utility.
Fix the Windows Phone Sync Error 86000108
Various email syncing issues can occur on a Windows Phone thanks to Internet issues and problems with Windows Live or your Microsoft Exchange server. In most cases these can be resolved by disabling data and then reconnecting to the Internet.
Access Exchange Email with Windows Phone 7
As well as POP, IMAP and Hotmail, Windows Phone 7 allows you to connect to an Exchange email server to send and receive messages and sync contacts and calendar information. If you're experiencing difficulty setting this up, following these steps should enable you to get live push email on your phone.
Troubleshooting Windows Phone 7 and Microsoft Exchange Accounts
One way of resolving problems between Windows Phone 7 and Microsoft Exchange is to delete and recreate the Exchange account details on your phone. This is a pretty reliable fix for any email and calendar syncing errors.
Fixing Windows Phone 7 Exchange 2003 Conflicts
Similarly, you might encounter difficulty syncing your Windows Phone with an email account hosted on a Microsoft Exchange 2003 Server. This is due to the server being a little older than expected by the developers of the Windows Phone ActiveSync software.
Can't Open Web Pages on WP7? Try These Fixes!
Online connectivity issues in Windows Phone 7 can cause problems opening web pages with Internet Explorer Mobile. However these issues shouldn't affect your enjoyment of the web for long, provided you know what steps to take.
Resolving People Hub and Facebook Sync Errors in Windows Phone
Some of the most common problems with Windows Phone are the Facebook sync errors, which occur when you use the People Hub to sync with a Facebook account. If you don't use this function then you won't experience the errors, which can be easily resolved by disconnecting and reconnecting your mobile Internet connection.
References