Troubleshooting WinMo Phones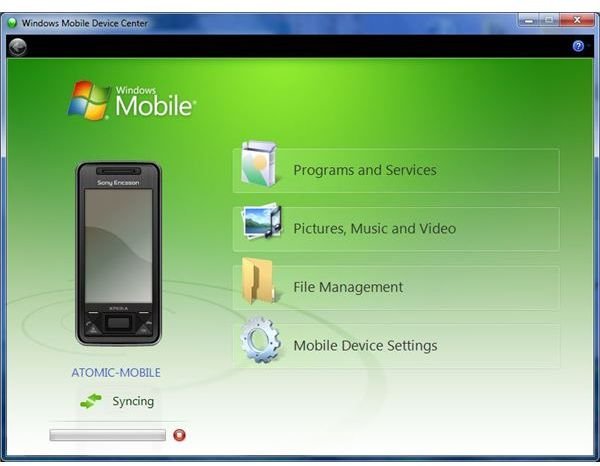 Troubleshooting Windows Mobile Synchronization
One of the best things about the Windows Mobile platform is the way in which you can use the ActiveSync or Windows Mobile Device Center apps to synchronize your phone with Microsoft Outlook, providing an excellent and easy to use calendar, contacts, tasks and email sync service. This affords various advantages, such as having all of your Outlook contacts on your mobile device along with reminders of appointments.
Sadly, there are countless ways in which these synchronization methods may go awry, which is why it is important to be aware of the main methods of troubleshooting Windows Mobile sync problems.
Managing Storage and Performance
Many issues that you will experience on a Windows Mobile will involve third-party software, often to provide a solution. This means installing new apps on your phone – something that isn't immediately straightforward without some means of accessing an app store. Similarly, removing apps might sort out a few problems.
If you have problems opening data files that you have transferred to your phone, you might find that this is because of the format they have been saved in. Windows Mobile does not offer native support for ZIP files, for instance, so these would need a third-party app to open them.
Managing data on a Windows Mobile phone should be straightforward, but this isn't always the case. Ensuring you have sufficient storage is a good start, however, and you can take steps to sort this out by formatting your storage card. You might like to back up your contacts first, or at least sync them with your computer.
Meanwhile, general performance issues on Windows Mobile can be monitored using many third-party apps. Issues with quickly-depleting batteries are easily resolved, for instance.
Email Problems in Windows Mobile
You would think that email should just work on Windows Mobile, but sadly this is not the case. There are various bugs surrounding this entire aspect of the platform, regardless of whether you are using IMAP or POP.
Some bugs have fixes, but these don't always work; for instance, the POP and IMAP email sending bug can supposedly be resolved with a Microsoft hotfix, but sadly this doesn't work on some devices. Similarly the IMAP for Gmail bug is a recurring nightmare for many users who have long since given up trying to access any Gmail email accounts on Windows 6.1 or later.
Syncing Issues in Windows Mobile
One of the most important aspects of running a Windows Mobile device is the ability to sync with a PC. This is typically done with ActiveSync in Windows 2000 and XP and Windows Mobile Device Center in Windows Vista and Windows 7. Additionally, it is also possible to sync your Windows Mobile phone with a Linux computer, although whatever method you choose you will need to be aware that firewalls can cause problems, so having the right settings for your sync software is a good idea.
Securing Your Windows Phone
One major flaw with Windows Mobile is that it doesn't have much in the way of native security options, something that can lead to many issues that might require troubleshooting. A good way of dealing with these is to avoid security issues in the first place, something that you can do by encrypting your memory card, for instance, regularly deleting temporary Internet files if you're a regular mobile web surfer and by managing other temporary data and registry keys.
Windows Mobile Hot Topics
If you're new to Windows Mobile, you might be unaware that along with native tethering (the ability to use your phone as a modem) you can also set it up as a mobile Wi-Fi hotspot. This is a great way to troubleshoot any problems you might have connecting to the web on your laptop or netbook, and allows you to share your mobile Internet connection with friends.
Successfully understanding issues is the first step in troubleshooting any problem on your Windows Phone. If you're a new user who has come from a different mobile operating system such as PalmOS there are several ways in which you might migrate your data to your new phone.
Many problems with Windows Mobile can be resolved by knowing which version of the operating system you are using; similarly, you can troubleshoot several problems by upgrading to a later release by updating your Windows Mobile ROM.
One thing you should be aware of, however, is that your phone is a Windows Mobile device, as opposed to a Windows Phone. As such you will need to make sure that any articles and guides you find online are for your platform and not the new Microsoft mobile platform.
References