Beginning Windows Phone 7 Development - Should I Use My Existing Handset?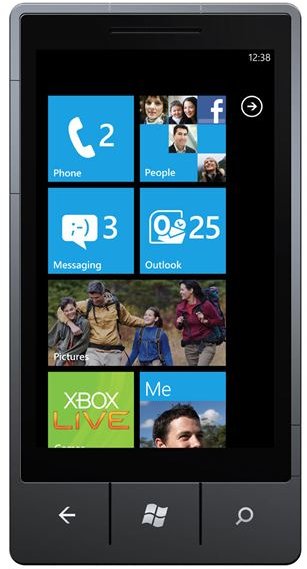 Development or Communications Device?
Most Windows Phone 7 handsets live a pretty easy existence, making and receiving calls, sending e-mails, playing games and browsing the web.
However, life for a small group of handsets is very different. Some Windows Phone devices are used as development devices, something that requires a special registration with Microsoft.
Setting up your phone as a development device requires that you pay Microsoft a fee; however, it also enables you to sideload homebrew apps. As such, you have a choice to make - should you set up your Windows Phone 7 as a development device?
_Image credit: Windows Phone Newsroom, https://www.microsoft.com/presspass/presskits/windowsphone/imageGallery.aspx_
Do I Want to Develop?
This might sound like an obvious question, but it is one that needs to be asked.
The idea of developing is an attractive one, and regularly leads would-be developers down a path of dreaming of riches but finding that they are unable to cope with the demands of learning how to program with Silverlight.
Unless you have a good background in scripting, you might be better off teaming up with other would-be developers to collaborate on a project rather than jumping into it "one-armed" and coming up with little to show for it. There are various resources online for meeting up with other potential developers, such as at XDA-developers.com or the Windows Phone 7 development resources at msdn.microsoft.com.
If you do want to develop apps for Windows Phone 7, then the next section will address exactly what you want to do with your handset.
Should I Purchase a Second Device for Windows Phone 7 Development?
This is an interesting point, and one that you should give some thought to. While it might be a nice money saving option to just stick to a single Windows Phone 7 handset, if this is your main, day to day mobile device you might want to avoid using it to test your apps, particularly in your early days of development.
There are several reasons for this. While you might be happy to show off your app, you might be concerned to find that your phone has been stolen, particularly if the app you have in mind is a videogame, for instance, or uses some online resource or API that no one has considered for use in a mobile app as yet.
You might also prefer the experience of having a good Windows Phone 7 handset as your primary phone and for keeping work and play separate. Additionally, there is something to be said for developing your app for the lowest spec device rather than the one with the highest spec – as such owners of the HTC HD7 would not get suitable results testing an app that would be used on the LG Optimus 7.
Develop Away!
As you can see, simply downloading the Windows Phone SDK and cracking on with developing an app isn't something that just everyone can do. You need to have understanding of coding languages such as Microsoft Visual Basic and related scripts as well as some ability with Silverlight.
However, if you're ready and you're happy with your development device, go for it!
All you need to do to register your Windows Phone 7 as a development device is to download and install the SDK and then follow Start > All Programs > Windows Phone Developer Tools > Windows Phone Developer Registration and follow the instructions for registering using your Windows Live account.
Screenshot by author
References
Author's own experience.