Coming Soon: Skype for Windows Phone 7!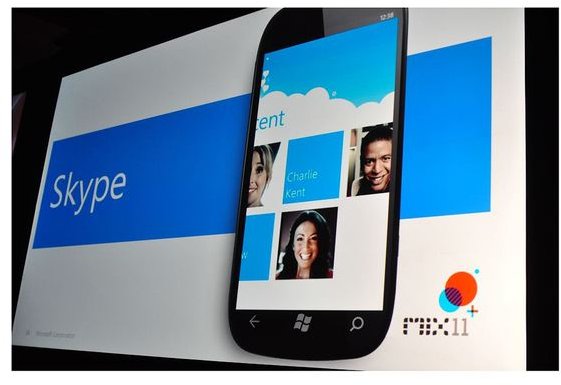 Something Missing from Windows Phone 7?
One of the "missing" apps on Windows Phone 7 is surely Skype, the popular peer-to-peer text, voice and camera chat service that you will find available on iPhone and Android devices almost without fail. Despite rumours and denials from Microsoft and Skype there has been no real announcement about an app for WP7… until now.
At April's MIX 2011 event Windows Phone 7 lead designer Joe Belfiore announced some changes to what developers will be able to do with Windows Phone, as well as some of the features of the next major upgrade, Mango. The update will introduce more social networking integration and give developers the chance to access new APIs. These changes will allow exciting new applications such as Skype for Windows Phone to be made available.
In addition, a new gaming promotion was also announced that will see a range of titles add to Windows Phone 7.
Image credit: https://www.1800pocketpc.com/2011/04/14/skype-crawling-back-to-windows-phone-7.html
New Next-Gen Apps include Skype for Windows Phone 7
Improvements to the Windows Phone framework that will be delivered as part of the Mango update will allow a new range of remarkable next-generation apps to be developed for the platform.
For instance, the popular Layar augmented reality app (already released on iPhone and Android) will be available, allowing you to use your Windows Phone device camera to find interesting new information about your current location.
In addition, Spotify will also come to Windows Phone 7, delivering your favourite streamed audio to your device for a monthly fee. This will naturally be in competition with Last.FM, however, a service that is available free for Windows Phone owners but with a subscription on other platforms. The success or otherwise of Spotify – which enables users to choose music – will be interesting to observe.
Meanwhile one of the most sought after apps for the platform has definitely been Skype for Windows Phone 7. Skype and Microsoft have had a chequered history in the past, with the previous app for Windows Mobile 6.5 mysteriously left to rot by Skype under the guise of development issues, despite it working as well as – if not better than – Skype apps on other mobile platforms at the time.
Mango Update News
Along with the integration of Twitter into the People Hub, full SkyDrive synchronization for the Office Hub and other improvements such as multitasking, the Mango update will also revise the Windows Phone 7 framework to allow developers to create a whole new type of application.
More power will be given to app developers to access the motion sensors and camera hardware, while Live Tiles and push notifications will also be expanded.
These enhancements will become available to developers in the next release of the Windows Phone Developer Tools in May 2011, which will also feature support for XNA and Silverlight in the same project. Currently these tools can only be used on a single project.
References