Windows 7 Phone or Droid X: Which Should I Buy ?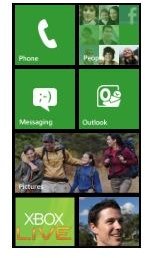 So Many Choices!
Welcome to the mobile world! If you're reading this, you've decided to break down and get that mobile smartphone that everyone's up in arms about. Your friends and family don't call, they text you; you miss messages because they are coming in from either Facebook or Twitter; you've missed the most hilarious video ever as you don't have YouTube.
You've broken down and now you have to ask - which phone should I get? With so many choices, it might be hard to pin down which phone is the best for you. Microsoft is slowing launching it's Windows 7 phone and Motorola still has its popularity with its Droid X line; so which is it to be?
Windows 7 Phone
Microsoft's Windows Phone 7 OS is said to be marketed more for the consumer crowd, versus that of the business crowd in which cell phones and smartphones gained popularity. A Windows 7 phone offers the ability to view all aspects of your phone through 'tiles' and has a much different interface than its previous mobile venture.
Missed a call and need to know from whom? Want to send a quick text? Or are you waiting for an important email within your Outlook account? All of these things are now easy to find, without the search involved in getting there. There is also the added bonus for XBOX Live users - you can access your account from your phone. Heading out to play online, but not sure if you've paid your monthly dues? You can now do so on the way.
The interface of the Windows Phone 7 operating system allows for quick access to the things that cell phone users will reach for - the 'people hub' allows for the integration of both contacts from the phone and Outlook, with that of those who are also on Facebook, Twitter, MySpace, and other social networking sites. For those looking for the entertainment side of the phone, Windows 7 phones have imported the Microsoft Zune music player for music, videos, and podcasts, while the mobile version of XBOX Live, users can see their avatars, view the scoreboards, and play games.
So far, only AT&T, T-Mobile, and Sprint are offering phones with Windows Phone 7, but there does seem to be talk that Verizon will also have a Windows 7 phone in the near future to offer its customers. If you're looking for a good starter Windows 7 phone, users should think about the Samsung Focus, which is offered at AT&T stores. The Focus features a AMOLED WVGA screen and is very light at a little over 4 oz, as well as being thin enough to comfortably fit into a pocket.
Motorola Droid X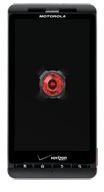 Motorola has been in electronics for many years and their Droid X shows that they have gotten better and better. In contrast to having a Windows based phone, the Droid X line is based on the popular Android mobile operating system. Android is based in part with Google and everything that is Google - Google users can readily access their Gmail accounts, their Google Voice messages, Google Talk, and even Google Docs.
Android also has a number of different apps that can be downloaded, either for free or for a small price, that can enhance and help with usage of the phone itself.
The Droid X itself is also made for watching videos, if that is where your interest may lay with owning a smartphone. Featuring an 8.0 megapixel camera and that of a 720 HD video camera, pictures and video will not only come out bright, but can be displayed on any HD TV.
So far, it's rumored that the Droid X will be the first to receive the anticipated 2.3 Android release of Gingerbread later this year.
So What Should I Buy?
So a Droid X or Windows Phone 7 device? Choosing a smartphone is never easy - it all depends on you and what plans you have for using the phone. Are you going to be texting like there's no tomorrow? Do you want to watch videos or play games? Is the phone going to be for both work and for play?
Business use - The Samsung Focus. If you plan on using your phone for business, then a Windows 7 phone is the way to go, simply because of the offerings of Microsoft Office, allowing for you to create, edit, and delete Word documents, Excel spreadsheets, PowerPoint presentations, etc. There's also the benefit that you are able to check your Outlook mail through Exchange.
Personal use - Droid X. Android is just a fun little operating system. Extra bonus if you or your business uses Google exclusively. The apps also go a long way in making those boring drives more fun (when you aren't driving of course); there are many great Android apps available - Amazon's Kindle, Twitter, Facebook, BeyondPod - there are of course games that can be played, as well as listening to your own music or when in the area, Pandora Radio.
Either one of these phones - that of the Focus or Droid X - is capable of both business and personal use. As mentioned, the new Windows 7 phone platform is directed at casual consumers but directly that of business users, while Android users most certainly can use their phones for business as well as personal.
The ultimate decision is of course the usage you can get from the phones themselves and both offer features that you can't get from the other. XBOX Live users and those wanting to use Office will get the most out of the Focus, while Google users will find that the Droid X gives them access at their fingertips.
Currently, the Droid X can be found exclusively at Verizon cellular stores, while the Samsung Focus is exclusive to AT&T. Windows 7 phones in general can be found in several different stores, as well as the official Microsoft site.
References
Windows 7 Phone_,_ https://www.microsoft.com/windowsphone
Motorola Droid X, https://www.droiddoes.com/
Images via Windows 7 phone, Verizon