Nokia 6650: Clamshell 3G Enabled Phone
Introduction
The Nokia 6650 has a sturdy build with a respectable set of features. This mid-priced mobile phone can also be depended upon to deliver good audio volume during voice calls, although the keypad design leaves a lot to be desired.
Design (4 out of 5)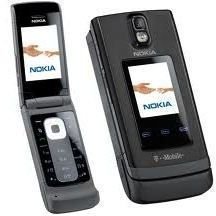 The Nokia 6650 has a metallic skin giving it a sturdy feel when held in hand, and an angular retro design which is not exactly the most attractive. It has a length of 3.9 inches, a width of 1.86 inches and depth of 0.64 inches. It has a weight of 3.95 ounces.
The Nokia 6650 has an external LCD display measuring 1.36 inches and is capable of supporting 262,000 colors at a resolution of 160x128 pixels. The LCD display shows the mobile phone status information a user needs- including battery life, date, time, numeric caller ID, and signal strength. What's more impressive is the ability to show a variety of functions without the user having to open the phone. Features such as calendar, camera, stopwatch and timer can be accessed on the external LCD display. The display also acts as the viewfinder when the user goes to the camera mode. The camera lens sits on top of the external LCD, while the microSD card slot, 2.5 mm headset jack and charger port are located on the right spine of the phone. On the left spine are the micro USB port, volume toggle key and PTT button. The internal display on the other hand measures 2.2 inches and is capable of supporting 16.7 million colors at a resolution of 320x240 pixels.
User Interface (4 out of 5)
While the keypad and the navigation array of the Nokia 6650 is spacious, the controls are noticeably flat and slick. The keypad however makes up for it with the bright backlighting with choices of seven different colors and a customizable blue ring on the center column of the keys. The navigational control has a four-way toggle with an OK button in the middle of it, along with a couple of soft keys, shortcuts for the camera and web browser, a back key, a main menu button and buttons for Talk and End.
Features (4 out of 5)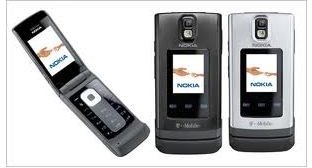 The phone has essential features like text and multimedia messaging, note pad, unit converter, speakerphone, voice recorder, calendar, and stop watch. The Nokia 6650's contact phone book is capable of storing up to 2,000 contacts. Each contact can have up to 11 phone numbers, three URLs, three email addresses, and various details like birthday and anniversary. Contacts can be grouped and assigned with photos and ringtones.
The Nokia 6650 smartphone also features functions which are commonly found in higher end devices. The phone has USB mass storage, PC syncing for photos and audio files, voice dialing, and full Bluetooth functions. The phone can access email through web-based applications. The phone's 2 megapixel camera is capable of taking pictures in three resolutions with a maximum of 1600x1200 pixels. The camera also has editing options, color tones, quality settings, white balance adjustment, 4x digital zoom, and a silent option.
As a 3G handset, the Nokia 6650 supports cellular video service allowing its users to enjoy streaming videos and download songs wirelessly from various content partners. Its integrated music player supports various audio formats and has interesting features like playlist creation, inclusion of album art, and shuffle and repeat modes.
The Nokia 6650 can be personalized by changing wallpapers, screensavers, color themes, animations and alert tones. Users can also type in a personalized greeting that appears when they open the phone. More ringtones and images can be downloaded with the wireless Web browser of the phone. There are three games pre-set in this model- Tetris, Diner Dash 2, and Midnight Pool although users have to buy the full versions to fully enjoy the games.
Performance (4 out of 5)
The Nokia 6650 Fold has a satisfying performance when it comes to voice calls. Call quality is superb, with users enjoying clear conversations. The volume during voice calls is also ideal- not too loud or too low for most users. Calls made using the speakerphone are satisfactory.
The camcorder is capable of shooting videos at a resolution of 320x240 pixels at 15 frames per second. It also comes with editing options like zoom and night mode. Video clip length can be extended to 1 minute in the camcorder's short mode. The phone has an internal memory of 40MB, while the microSD slot can expand the phone's memory to 8GB.
Don't expect exceptional photos with this camera- photo quality is decent at best, with natural lighting and colors. Video clips are no exception, with mediocre quality you would expect from an ordinary camera phone.
Verdict (4 out of 5)
The Nokia 6650 is packed with good features for a mid-priced cell phone. With its good design and relatively easy to use interface, the 6650 is a good bargain.