Simplicity of the Nokia 2600 Mobile Phone
Nokia 2600
The Nokia 2600 is a simple mobile handset with serviceable voice quality, but it gets a lot of flak for its menu interface. This basic candy bar phone is minimalist in features and design and should appeal only to those who need a simple phone for texting and calling.
Design (4 out of 5)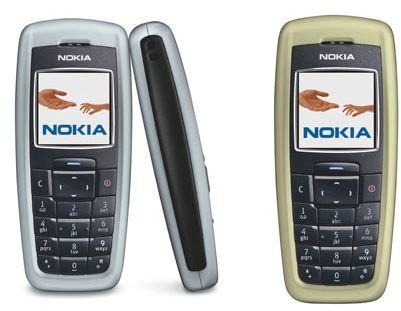 A standard candy bar phone, the Nokia 2600 comes in a black cover with an orange ring located around the central column of the keypad for a touch of individuality. The lines are both clean and straight, with tapered edges providing an elegant touch. The 2600 is about 4.2 inches in length, 1.84 inches in width and 0.79 inches in thickness. It weighs around 3.17 ounces, and its slim design and compact nature means there should be no trouble at all in slipping it in a pants pocket or bag.
The screen has dimensions of 1.5 inches and can support up to 65,000 colors with a resolution of 128 x 128 pixels. The low resolution screen display is quite a disappointment but not a surprise considering its low price. The phone also boasts of icon-based menus that are intuitive.
On the right side of the phone are a charger port and a jack for 2.55m headset. The mirror and camera lens are both on the back of the phone, just above the speaker.
User Interface (3 out of 5)
The navigational design of the Nokia 2600 features a square, silver-colored toggle with a black button for OK. The keypad design is decently sized and rises above the phone surface, although users may be turned off by the plastic feel of the keypad. There should be no problems at all in using the keypad, especially since the user can set the toggle button as a shortcut key for four functions. The navigation also includes a back key and a shortcut for the camera.
The Nokia 2600 lacks a dedicated volume rocker and users have to utilize the toggle in altering the volume level during voice calls- which can be quite inconvenient.
Features (3 out of 5)
The Nokia 2600 has a contact book that can accommodate up to 200 entries. Each entry can be customized with photo and ringtone assignments. The phone book can also store up to five numbers per contact, URL, email address, job title, and even address and birthday. Groups can also be created in this phone.
Given that this is a low-end phone, users should not expect a plethora of features. However the phone does have Bluetooth connectivity for easy transfer of files such as photos and audio files. Other basic features of the phone include text and multimedia messaging, alarm clock, voice recorder, calendar, task list, timer, note pad and stopwatch. There are also applications, albeit trial versions, incorporated in the phone like WikiMobile and Mobile Banking.
There is also a basic camera and video recorder that can take video clips for multimedia messaging at a length of 9 seconds. It also comes with 10MB of memory. Also in this phone are a variety of Nokia themes, screensavers, and wallpapers. There are even demo versions of games like Ms. Pacman, Tetris and Bubble Bash, although the full versions and other game titles are bought by downloading.
The phone's VGA camera is able to take images in three different resolutions, with the highest at 640x480 pixels. There are also three quality settings available for users to choose from. The phone also comes with night mode, digital zoom, multi-shot and self-timer. The camera phone is not the most packed with features, but it is good enough to satisfy less demanding users.
Performance (3 out of 5)
The camera takes reasonable quality photos sufficient enough for multimedia messaging. However the lack of a flash means that users need to be at bright spots or areas with adequate lighting.
The Nokia 2600 can be relied upon to deliver good audio quality during voice calls. Call quality is decent enough, with a strong and clear signal and natural-sounding voices. The volume however can be quite low at times. Using the speakerphone was just OK, with satisfactory ratings when making calls using a Bluetooth headset.
The Nokia 2600 however is notorious for its slow user interface. There is the tendency for the phone to hang for up to 3 seconds when opening certain applications, especially when coming from the main menu. This can be quite frustrating for users particularly those who are always in a hurry.
The phone has a battery life that lasts up to 3 hours of talk time and an impressive 16 days while on standby.
Verdict (3 out of 5)
The Nokia 2600 is not the flashiest nor the most advanced of mobile phones, so users should not expect a lot from this low-end device. It gains a lot of points for its simplistic design and basic VGA camera although the user interface leaves a lot to be desired.