Download the Best Nokia E63 Free Software
Apps for Nokia E63
The applications in this article are not only useful in the daily mobile world, but the reviews and experiences of many Nokia users have been positive. So here is some cool, easy to use and free software for Nokia E63 that you should consider installing, the next time you want to add or replace existing Nokia E63 free or commercial software.
YouTube and NetQin Mobile Manager
Let's face the fact that many people in the world view video content via YouTube.com. Also, many websites embed YouTube video clips which is why Google's YouTube Mobile is one of the cool applications to add to your Nokia E63 or other smartphones, so you don't miss any new videos of people you've subscribed to. To start the download and install of YouTube on your phone, simply visit m.youtube.com using the web-browser on your Nokia phone.
When you think of managing your communication on a phone, you should think of Mobile Manager by NetQin. The application offers useful features that Symbian and Android-based phones do not offer by default – Spam Text Filter, Unwanted Call Manager and Private Space. It's available for free from https://www.netqin.com/en/manager/symbian/.
BUMP and Opera Mobile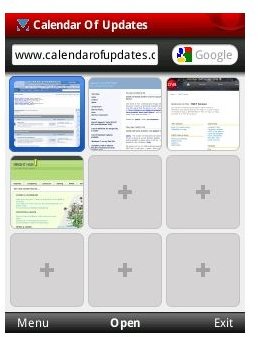 Backing up Nokia phone contacts, SMS, ringtones, videos, and anything else is free when using BUMP free edition by One Dot Limited. It's something you should have so you can restore or recover the backup files at any time and any where. All you need is to create a free BUMP account at https://www.bump.ac/View/welcome.do, or by visiting https://m.bump.ac using your Nokia E63 or other supported smartphones. Enjoy the free 2MB of backup service, but if you need more space you will need to cash out £3.50 each month and enjoy a gigabyte of storage space, plus other applications that are only available to Bump Premium subscribers.
Another application for Nokia phones that has received good feedback is the simple and fast browser with tabbed-browsing and speed-dial features by Opera. Opera Mobile is available at https://www.opera.com/mobile/ or https://m.opera.com/.
WorldMate and OggPlay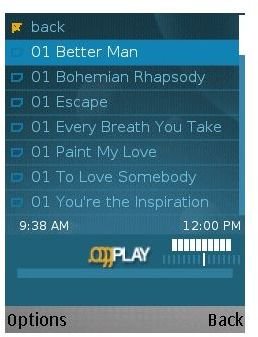 Never miss a flight, current exchange rates, time and weather in yours or friend's locations and many more by using WorldMate. The free edition of WorldMate is quite useful to people who are on the go and depending on mobile devices to get information on weather, currency and other things. The paid edition is also available if you travel a lot and don't want to miss a flight. You can get it from https://www.worldmate.com/downloadcenter/download.php, https://m.worldmate.com, or simply enter your phone number or email address to receive the download link via SMS or e-mail message. Don't forget that there is also WorldMate Live which is available at https://www.worldmate.com/register3.php.
People who love listening to music using a smartphone after ripping or downloading from providers will never feel bored in managing and listening to music using OggPlay. OggPlay is another option for Nokia E63 free software that you should consider and replace the not-so cool UI of the media player on your phone. OggPlay is open-source software which means, it is free to use. It's available for download at https://symbianoggplay.sourceforge.net/S60V3.html.
Easy Wi-Fi and Google Maps
Is there free access to the world's largest and most reliable Wi-Fi network? This type of Nokia E63 free software exists. Simply download Easy Wi-Fi and you get to use a wireless network easily, wherever you are located. You don't need to browse any more to login before you can start using a wireless network connection. Easy Wi-Fi will remember the hotspot that you saved, and automatically connect. If you prefer to search for available and free networks, Easy Wi-Fi will be a big help because there are free Wi-Fi connections in over 500,000 locations all over the world that this service can find for you.
Another Nokia E63 free software app to consider installing or using is Google Maps. It's a sweet application for Nokia or other mobile devices because it helps find the way to any location. You can search by voice to find the place and its direction, or locate your friends who have entered their details and have enabled Latitude. It's free to download at https://m.google.com/maps or enter your phone number in https://www.google.com/mobile/maps/ to start the installation.
NetQin Mobile Guard or Anti-virus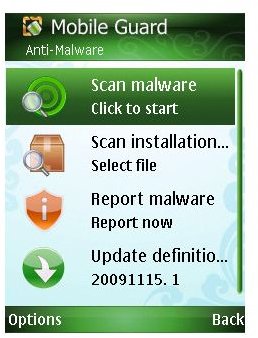 There are plenty of cool, free and useful applications for Nokia smartphones but we should remember that any networked-enabled devices should be protected and maintained. The next two applications that you should consider installing provide the protection and system performance monitor or maintenance you will need, and even basic protection against the growing numbers of threats for mobile phones.
NetQin Mobile Anti-virus is a free virus scanner on Nokia phones. It features full scanner for Trojans, virus and other types of malware that target mobile platforms. Also, a network firewall protect adds extra protection in real-time. The paid edition of NetQin mobile antivirus includes Mobile Anti-lost, backing up of contacts, and anti-eavesdropping features. Download the free antivirus protection from https://www.netqin.com/en/antivirus/symbian/.
Free Mobile Guard by NetQin is another important application for Nokia. It checks the phone's memory using a System Optimization feature. Other features include Web Usage Manager, Proactive Protection against malware, and Spam Cleaner. You can download it from https://www.netqin.com/en/guard/symbian/.
Note: It's not recommended to run more than one antivirus program in any computer or phone. If you have NetQin Mobile Guard already, there's no need to install NetQin Mobile Anti-virus.