Steps To Create Themes For Nokia 6600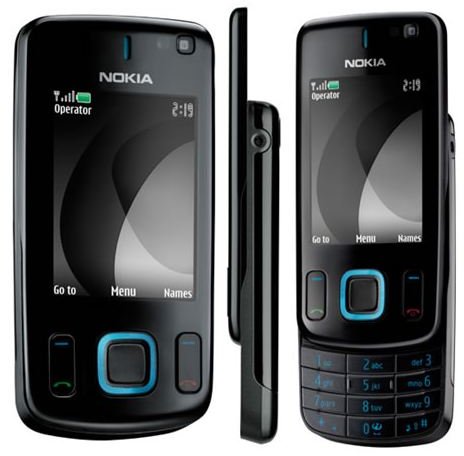 Getting Started
It's important to note that creating themes for the Nokia 6600 is a huge process and a lot of the steps are beyond the scope of this article. The steps are also the same for other Nokia phones. Since a theme is a package of images and audio that collectively gives a look and feel on the mobile phone, it is an area more suited for designers rather than developers. You can find the details for developing Nokia applications here. The theme graphics can be either bitmaps or vector graphics. To be able to create themes for Nokia 6600 you would first need the following tools at you disposal.
The latest version of Carbide.ui Theme Edition. Available for Windows only.
SVG editor such as Adobe Illustrator or the open-source Inkscape. SVG graphics have an advantage as they are scalable and will fit on most display sizes.
Bitmap editor such as Adobe Photoshop, or the open source GIMP.
Bitmap graphics are not scalable and can loose quality if scaled. Nokia PC Suite. You will need this to transfer the theme to your Nokia 6600.
You will then need to download the S60 theme templates pack which includes the S60 Theme Sketching Template for Adobe Illustrator and the S60 Theme Highlight Design Template both for Adobe Illustrator CS2 and CS3 formats. Inkscape can read these files too. The Adobe Illustrator templates represent five common UI screens and allow designers to use nine of the ten component groups found in Carbide.ui represented as layers.
Creating The Nokia 6600 Theme
Launch Carbide.ui. In the Workspace Launcher, select a folder to store your themes the go to File > Create New Theme. select the S60 Theme option, and click Finish. Once ready you can choose the display size of the S60 version for the Nokia 6600 from the menu. At this stage we assume you have made all your design choices within Adobe Illustrator.
Once you begin there will be some views to note such as resources view showing the theme components such as Pop-ups, lists, etc. Editor view shows the element you are currently editing. Then the Referenced Color view shows groups of custom color swatches you can use. Gallery view, which displays a preview of the S60 device screen. The inner workings of these are explained under Help > Help Contents in the Carbide.ui menu.
While designing, you can style parts of the themes such as backgrounds and display areas. By default they are transparent. You can change all colors, Highlights, Scroll Bars and Lines among other components. You can also style the Clock, Calendar, Settings and the Music Players background and selected applications.
Packaging and Installing The Theme
When the designing is done, in Carbide.ui, go to Tools > Create New Package and fill in the wizard presented to you. The Theme UID required in the wizard can be generated automatically for you. Under package signing choose one of the key pairs you created earlier from the menu provided. Click Finish to complete. Your Nokia 6600 theme is now packaged.
After this is done, you can either navigate to the workspace folder and copy the file to your Nokia 6600 using Bluetooth or if your Nokia 6600 was connected to your PC then you can use Nokia PC suite to copy the .SIS file to your phone.
Once the .SIS file is on you mobile phone select it to start the install process. After installation, you can go to Menu > Tools > Themes and select your theme to activate it. Other articles on Themes where you may find some inspiration include this guide to themes for Nokia E71 and this guide on themes and funny videos for the Nokia N73.
Follow this link to download a copy of Carbide.ui to use to create themes for Nokia 6600.