How to Get And Install Nokia N73 Themes and Funny Videos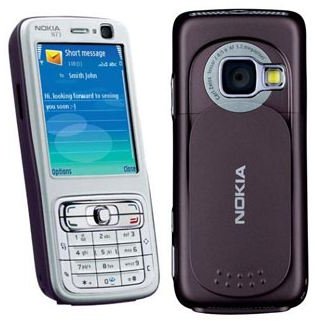 Introduction
There is an endless number of Nokia N73 themes and funny videos available for the picking off the Internet, but as we all know the Internet with its vast amount of information can be quite intimidating and overwhelming. Just landing on the ideal place to download your themes and funny videos can be quite hectic. The best thing you can do is identify about two or three places to get your Nokia N73 themes and funny videos and bookmark those locations.
One such place is Zedge. On Zedge you can get a wide selection of themes for your Nokia N73. The reason why Zedge is such a valuable resource is that it has millions of items available for free download. All you need to do is go through the simple registration process and you are good to go. These themes have been created and shared by the website members and with such a huge number of items comes quality. With Zedge you may choose to download your themes directly onto your mobile phone or you may choose to download the themes onto your computer and transfer them using the USB cable or Bluetooth connection.
Another way of getting Nokia N73 themes and funny videos is by sharing with friends and relatives. This is only viable if they have the installation SIS or SISX file for the particular theme you want. If it is funny videos you are interested in then you can easily copy them into your Nokia N73 video folder from their Nokia phones.
Other good places you can get themes for your Nokia N73 are BestMobileWorld.com, TehkSeven.net, and Mobile9.com.
Installation of Themes
Whichever method you use to get the SIS / SISX installation files to your Nokia N73, once the file is on your phone, you can simply select it to run the installation process. Be sure to follow any prompts you get on your Nokia N73 display. Once the theme has been installed, you may then go to Menu > Tools > Themes > General on your phone and select the particular theme you have just installed to activate it.
Getting Funny Videos
Getting funny videos from websites and transferring them to your Nokia N73 is pretty easy with most websites requiring distinct steps, which if not followed, will end up just playing the videos on your computer. That is not what we want unless you are opening 3GP or MP4 files which tend to give you an option to save the file on your computer. For websites such as FunShun.com, you will have to Right-click on the DOWNLOAD link and select "Save target as…" or on Macs you would have to Control-click on the DOWNLOAD link and select "Download link to disk". That should be the general steps to take when attempting to download any video which tends to start playing on your computer after you have clicked the DOWNLOAD link.
Once the funny videos have been downloaded to your computer you can copy them to your Nokia N73 video folder on the memory card using Ovi Suite or Nokia PC Suite through the USB cable or using Bluetooth.
Generally the best three websites where you can find funny Nokia N73 videos include Stupid3GP.com, FunShun.com and Funny Videos.
There you have it. The simple ways you can add excitement to your phone by downloading and adding Nokia N73 themes and funny videos. The key is not to go through every possible website that exists but just focus on the major providers mentioned above and you will have all you need. Go over to this article on themes for Nokia E71 to get an idea of the kind of themes you can download on to your Nokia N73.