Top Ten Nokia E72 Applications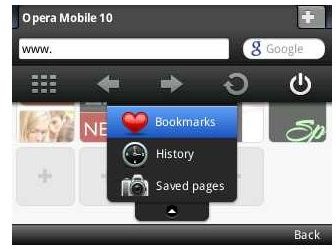 Opera Mobile
Arguably the most popular mobile browser, the Opera Mobile application for the Nokia E72 is a fast and secure web browser which supports browsing on WAP enabled websites as well as rich media web surfing on full versions of websites. Opera Mobile is capable of displaying the heavier website pages without crushing the browser as happens on most other default mobile browsers. Navigation on the Opera Mobile web browser is simple and straightforward. The user interface is enhanced with animated menu transitions. This mobile browser for the Nokia E72 supports saving of web pages and bookmarks. Opera Mobile also maintains a history of websites visited. The home screen of Opera Mobile supports quick start icons for accessing your favorite applications more conveniently. Web surfing is made faster on the Nokia E72 with its data compression support. To get Opera mobile for the Nokia E72 you can point your web browser to m.opera.com and follow the instructions.
WorldMate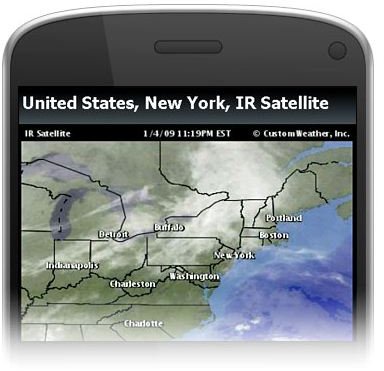 WorldMate is a stunning preinstalled application for the Nokia E72 that allows the user to organize their travel plans before and during the trip. With WorldMate you can set it up to receive travel alerts on your next flight status including cancellations and delays of over 350 airlines worldwide. You also have flight schedules right in the palm of your hand with this Nokia E72 application. WorldMate is not limited to travel and fight information but it also keeps you updated on the weather up to five days in advance.
In a foreign country using unfamiliar currency? WorldMate has a built-in currency converter for all world currencies that is updated each and every day. In addition to all this you have access to a world clock showing times for up to six cities of your choice. To get the full benefits of WorldMate you can get the Gold subscription from your mobile phone as some of these services do not work right out of the box until you have registered and subscribed to the services . These services cost about US$49.95.
YouTube Mobile Application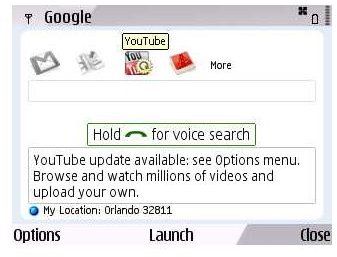 The YouTube Mobile Application for Nokia E72 is another versatile Nokia application that gives you unmatched access to YouTube and makes life easier, and your experience better, when using it on the Nokia E72. With this application you can upload videos directly to YouTube from your Nokia E72. Navigating the application and browsing videos is easy and intuitive. There is a quick access menu to get to your favorite videos. There is also a search function to allow you to search the YouTube collection of videos. In addition to searching, you can also record high quality videos onto the Nokia E72 with this application. The YouTube Mobile Application for Nokia E72 is available for free from YouTube. To download the application all you need to do is point your browser to m.youtube.com/app and the mobile website will automatically detect your phone model and let you download the right version for the Nokia E72.
Best CallRecorder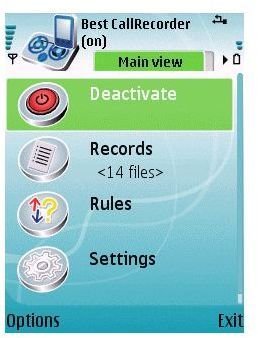 You can record phone calls on the Nokia E72 using the Best CallRecorder app for the Nokia E72. This Nokia E72 application is a utility that makes call recording possible once installed and configured. With the Best CallRecorder application you can customize how you want calls recorded. Calls can be recorded by starting manually or automatically. You can set this application to record calls based on different parameters such as based on the telephone number, whether a call is incoming or outgoing or whether the number is known or unknown. Best CallRecorder has the ability to eliminate the beep sound that usually sounds to prevent anonymous recording of phones calls. Follow this link to examine other call recording Nokia applications.
Best CallRecorder can be downloaded here for about $9.95 with a trial version offered.
Nokia Internet Radio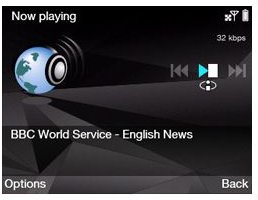 The Nokia Internet Radio app for the Nokia E72 enables you to search for and find a wide variety of radio stations from around the world using the station directory. These can be accessed via GPRS, EDGE, 3G or Wi-Fi. You can find radio stations via criteria such as name, genre, location and language. If you do not know what stations are available, the Nokia Internet application for Nokia E72 provides a list of the most popular radio stations. With these you can easily sample what you would prefer to listen to. Depending on your Internet speed, with this Nokia E72 application you can select the bit rate for the best streaming experience. Other comparable Internet radio applications can be found here.
You can download Nokia Internet Radio from Nokia Ovi Store.
Snaptu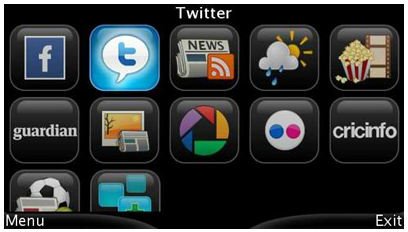 Snaptu gives you unprecedented access to a world of apps on your Nokia E72. This all-in-one app gives you access to services which include weather updates such as through AccuWeather. You can also get live soccer scores from major soccer leagues in Europe and other sports such as cricket and major sporting events from around the world. With Snaptu you can also get information on movies through MyMovies. This Nokia E72 application can also access Yahoo's Flickr and Picasa photo websites. Get your RSS News feeds and many more links through Snaptu and save on your phone memory by aggregating all these services through Snaptu on your Nokia E72. Snaptu also grants you access to popular social networking websites such as Twitter and Facebook.
Snaptu is available to download for free from this link.
Fring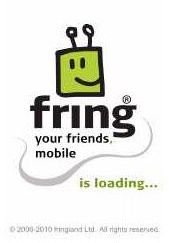 Fring is another social networking aggregation application for the Nokia E72. With Fring you have social instant messaging in the palm of your hand. Connect to Yahoo messenger, MSN messenger, ICQ, Google Talk and all the major chat services all through the same interface. With Fring you can also add you own custom apps and web services. Twitter and Facebook are also accessible right from Fring on your Nokia E72. Fring also allows video calls through 3G and Wi-Fi. It also supports Voip calls through its built-in SIP client.
To get Fring you can point your mobile browser to the Fring mobile website at m.fring.com at no cost at all.
Ovi Maps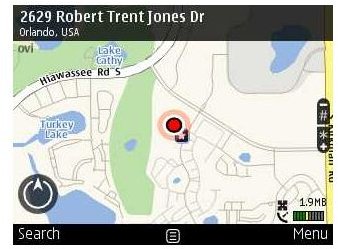 Among the all time best Nokia E72 applications is Nokia's Ovi Maps. Ovi Maps is an Assisted GPS based location aware application that allows the user to get turn-by-turn voice guided navigation for automobile drivers and hikers. This application will work in over 74 countries with maps being regularly updated. With Ovi Maps you can load maps to your mobile phone using the Map loader application on your computer. In addition to voice guided navigation, Ovi Maps provides real-time weather updates, live traffic updates and third party information on events, restaurants, hotels and services like Lonely Planet and Michelin. Ovi Maps comes pre installed on the Nokia E72.
Here is a more detailed review of Ovi Maps application and instructions on how to set up Nokia Maps.
Best ScreenSnap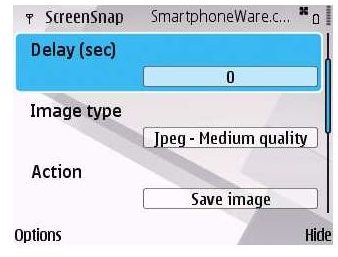 This Nokia E72 application is a free application that you can use to take screenshots for practically any application you have running on your Nokia E72. The Best ScreenSnap utility from smartphoneware has an easy to use interface for setting up the parameters you would like to use from the application. You can set up the key combination you would like to use to take the screenshots since this is an app that resides in memory and runs in the background. You can also set the image format and resolution of the snap taken. There is also a feature where you can set a timed delay before taking the actual screenshot. Snap shots taken are automatically saved in the Nokia E72 image folder and named accordingly. The Best ScreenSnap application can be downloaded from smartphoneware for absolutely free.
Best Answering Machine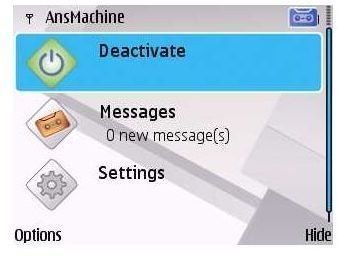 The Best Answering Machine for Nokia E72 application is another recommended app from smartphoneware. Best Answering Machine is great in that it can save you a bundle on cellular carrier voice mail setup and retrieval costs where charges are made on these services. Through the settings panel you can set up personalized greetings for individual or all contacts and also unknown phone numbers. Not only can you set up greetings but you can also take messages and play them back at your convenience.
Best Answering Machine can be set up to integrate with the different profiles you have set up on your phone. This app can be left running in memory without being an inconvenience to the user. Best Answering Machine for Nokia E72 can be bought from the smartphoneware store here for about $10.95 with the option of testing out a trial version.