Top 10 Nokia Hacks: Secret Codes To Explore Your Nokia Phone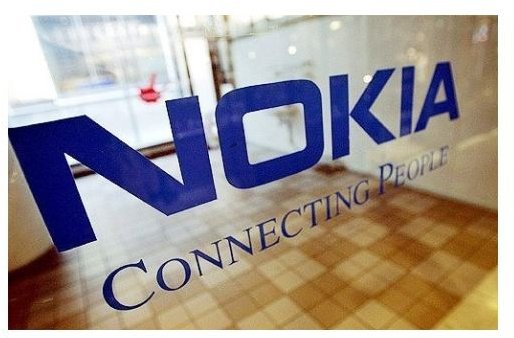 Introduction
Does your Nokia mobile phone fit your personality and lifestyle perfectly? Whether you are satisfied with your phone or not it is useful to
know Nokia hacks to get your phone to work better, release some interesting information and unlock hidden functions. A cell phone is like a computer and has an operating system running behind the scenes so why not make it more personal? Most digital and some analog phones have some "secrets". Such hacks, also known as secret codes, which users key in to get some additional information, in some cases, may change the behavior of your phone. However, you must be careful when using such codes. Hacks may be harmful to your phone and result in disabling or worse. Such instances are reported by Nokia users from time to time.
image credit: gsmdome.com
Top Ten Nokia Hacks
In fact most of the so called hacks are just the features of our Nokia phones that some people have no idea what to do with. But these hacks allow Nokia users access to some interesting information and unlock some otherwise hidden features and functions of the phone. There are even those that improve the quality of the output from some of the functions of the phone such as the image quality or video quality and as Nokia releases new ranges of handsets, tech geeks are continuously identifying ingenious ways to make their phone experience even more exciting.
If you are like most people, then you have at least one feature of your mobile phone that you have never really gotten around to using. Maybe you have never figured out what to do with it or have tried to use it and got stuck somewhere in the middle when you were asked for a password or some other kind of information that you didn't have. This article will share with you ten powerful Nokia phone hacks that you can use on your mobile phone.
The first Nokia phone hack in my list of Nokia secret codes is the use of *#0000, to get the firmware version and date created. This is especially useful when buying a second hand Nokia phone as it will give you an estimate of how long the current owner of the phone has been using it. If the firmware is dated a long time ago, then chances are the phone has been in use for a long time.
2. IMEI Number
Another popular Nokia phone hack is the use of *#06# to display the International Mobile Equipment Identity Code, otherwise known as the IMEI. This is a standard GSM command. This hack works on any phone.
3. Date of Birth of Your Nokia
There may be many Nokia hacks to check the date of birth of the phone but the better Nokia hack to know the exact age of your phone is the combination *#92702689#. This combination will display some interesting facts such as the date the phone was delivered out from the factory. This can also give the repaired dates of your phone. The main problem is to turn off this menu. You may have to turn off your handset and restart it again in older models.
4. Activating/Deactivating Half Rate
The busy traffic at peak hours causes the bandwidth to be fully consumed. Some towers will be flooded with the traffic through them. So to take off the load from the towers the operators usually turn on the half rate transmission. The Nokia secret code *4720# comes in handy when you want to activate what is called Half Rate. This uses half of the usual bandwidth but it impacts on the quality of the call. If you didn't know how mobile operators manage to connect all the calls during peak hours and still make profits, then now you do. You can try to turn off the half rate transmission by using #4720#. However, always be careful when you use this option. The operator will not like it. It may also turn off your device so that you will have to turn it on again.
5. Removing Operator's Logo
.. Top Nokia hacks (Nokia secret codes), continued from Page 1
If you do not like the fancy logo of your operator, you could turn it off by using the Nokia hack *#67705646#. But keep in mind that though it is an exciting feature, this is available only on certain models.
6. Clock Status
If you are curious to know the clock status of the SIM used in your phone, probe the device with the code combination *#746085685#.
7. Soft Formatting the Memory
For more technically minded and experienced people, Nokia hack *#7370# , will be attractive. This code will allow them to soft format the memory of the device. This will be possible only if the phone has Symbian OS.
8. MAC Address
If your model has built in Bluetooth adapter, you could get the Bluetooth Media Access Control address by using the hack code *#2820#. This address is needed to troubleshoot Bluetooth connectivity problems. This facility is available in newer models.
9. Knowing the Concealed Identity
In case you received a call from a private number, the *#30# Nokia secret cell phone code lets you see that private number.
10. Restore to Factory Settings
The last one in my list of Nokia secret codes is *#7780#. This code resets the device to factory defaults. This code usually helps you when you make some mistake experimenting with the settings. Beware this is also a risky one. When the factory defaults are restored, the details you have stored in your device such as contacts will vanish forever. This code will work only with newer models.
These were the top 10 Nokia hacks or Nokia secret codes, if you want to call them that. But, remember these Nokia phone hacks may not work on every Nokia handset, as different models support different codes. There are those that work on all handsets and those that work on only certain Nokia phones. The secret with them is just to try any of them on the Nokia phone you have to see if the specific hack works or not.
References