Nokia Kinetic: Future Phone Concept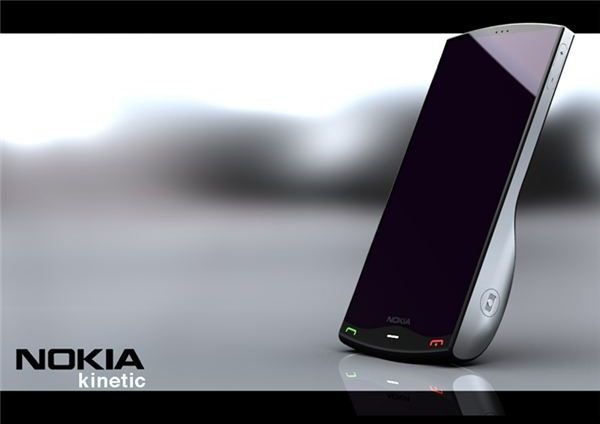 Nokia Kinetic Smartphone Concept
Cellphone concepts are usually impractical and difficult to implement in real life. Most of them assume an idealist stance while ignoring the realistic constraints that today's technology has.
There have been many futuristic cellphone designs in the past which have been floating all around the internet. Most of them get a few hits when they are announced but are soon forgotten.
Some of the better designs, like the Windows Phone concept, the Nokia Morph concept, The Nokia 888 flexible phone, the Maple script concept etc end up in the kind of top 10 lists that dominate Digg. Here is a list of 15 Future Smartphones.
However, in the past few days, there have been a few really promising phone concepts which are really innovative and don't stretch the boundaries of reality.
There was the very famous HTC 1 concept by Andrew Kim which attracted many eyeballs. Another really fascinating concept is the Nokia Kinetic phone concept.
The Nokia Kinetic phone has been designed by Jeremy Innes-Hopkins, a British designer. It is an interesting concept. It has an elegant design with a fat base.
The Nokia Kinetic has an electromagnet in the base of the phone which allows the weight in the phone to be shifted, allowing the phone to stand up depending on certain events.
The Kinetic can translate call, message and email alerts into kinetic energy and stand up when an event occurs. A proposed use case is the alarm. When the alarm goes off, the phone automatically stands up. The user can then tap it to cause it to fall back down and return to standby mode.
Similarly, when you receive a call, the phone will stand up because of the electromagnetic base, as well as displaying the usual alerts. You could then answer the call or reject it by giving it a gentle tap causing it to fall back down.
The detailed design specifications haven't been revealed. We just know that the top is 8 mm thin and the bottom is around 18 mm. It has a very large display with very small borders. It will have a camera button on the side bottom. The thickness of the bottom will allow you to to have a good grip on the phone while taking pictures.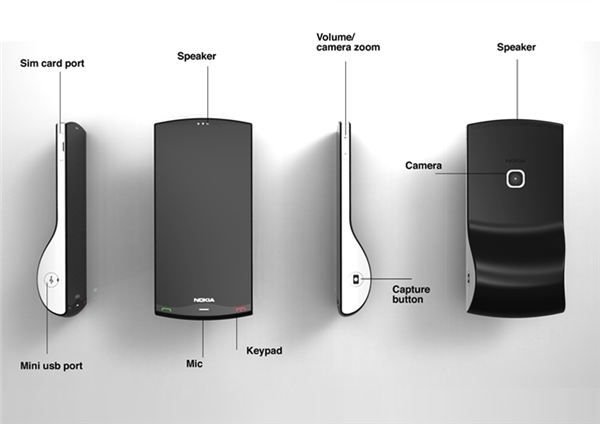 If the phone supports video conferencing, it could stand up automatically when a request call comes in, thus dispensing with the need for you to handle the phone at all.
We sure hope to see this phone in reality. But judging from the fate of all the past concept phones, we doubt that this phone will see the light of the day. Seriously though, if I were Nokia, I would definitely hire this guy.
Also, do check out our list of the Top 10 Android Smartphones and the Top 5 Symbian Smartphones. While not as good as these concept phones, they do at least exist in the real world.