Twitter for Symbian: Which Twitter App for Symbian Phone is the Best One?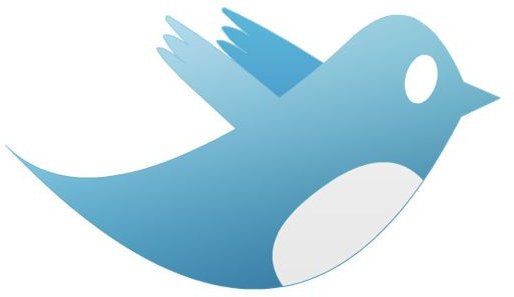 Twitter
Twitter is a minimalistic social networking utility. It asks the simple question – What are you doing? – expecting an answer in 140 characters. The concept has captured the imaginations of thousands of people, who constantly update their answers throughout the day.
However, exciting and interesting tweets, as the responses are called, do not occur when in front of a computer, but when someone is out and about. Updating them immediately makes Twitter an exciting phenomenon. This is where mobile Twitter clients come into the picture, as they use data connections not SMSes to update Twitter accounts.
1. Twim (4 out of 5)
Twim is a lightweight Twitter client that mimics the website version quite faithfully. Any Twitter aficionado will recognize the various tabs in an instant: it has archive, replies and recent tabs. The menu is very simple, with an option to update the status and a settings option. The program is fast and easy to use. Some of the drawbacks are - there is no counter for the characters, and foreign language support is dicey. Additionally, until the latest release, there was no way of refreshing the timeline without shutting down and starting up the application manually, which was tedious. The client will work on most phones, as it is Java-based. It is free as well, as it has been developed by an enthusiast not an organization.
2. Tiny Twitter (3 out of 5)
Tiny Twitter is one of the first mobile Twitter clients to enter the arena, and therefore enjoys a widespread fan following. It is good, but doesn't have the great user interfaces the others have. It is mostly text-based. The menu has the basic functions, like tweeting and viewing the friends list. The settings are limited to a basic few options, although the application can refresh the timeline automatically. The only thing really wrong with Tiny Twitter is that it needs an overhaul, as there are newer, snazzier clients out.
3. jTwitter (2 out of 5)
jTwitter is a simple application with very basic functionality. It is meant to update Twitter and allow you to view a few updates, without leveraging many of the Twitter functions. The main drawback of jTwitter is the bare interface, although it follows the colour scheme of the original Twitter, it does not pack in any good features. The timeline shows up as a list, and to view a tweet, it needs to be opened. There is too much moving back and forth, making the client annoying to use. This client is good for those people who tweet, even though Twitter is not that big a deal for them.
4. twibble (5 out of 5)
twibble is a truly comprehensive tweeting application, which can access all of the Twitter functions. It has some great features, which I haven't seen in other clients. For instance, tweets are retrieved automatically, as the program refreshes automatically. twibble has keyboard shortcuts, and the facility to mark a tweet for further reference. All links within the tweets are opened in the phone's web browser when selected. The level of customization is very good, with themes to change the appearance, and also to set notifications for when a new tweet is retrieved. This client gets my personal vote, hands-down.
5. cellity tweeter (4 out of 5)
cellity tweeter is another Java MIDlet based Twitter client, with some interesting features as well. The features correspond closely to the options that are available on Twitter, like viewing the list of followers or friends, and their respective timelines. The timelines display up to twenty messages in one shot, giving a fairly large overview of the timeline.
6. WirelessIRC +Twitter (4 out of 5)
A Danish application, WirelessIRC + Twitter is first and foremost an IRC client, with Twitter functionality. Having said this, the interface is extremely jazzy, and has very pleasant aesthetics. The client has a few rather unique features, which I personally cannot see myself using. For instance, it is possible to store logs of all conversations carried out using the client to a Google Documents account. The client will automatically collect any links contained within the chats, and save them to a del.icio.us account for future reference. Apart from some oddball features, and a very unwieldy name, the client is a good one, setting out to accomplish what it is meant to do.
7. Slandr (4 out of 5)
Slandr is not a mobile client, but it warrants a mention here, as it does facilitate tweeting from a mobile phone. Slandr is actually a mobile site, which in turn is a sort of web –based client for Twitter. The major advantages of using Slandr are the definite drop in data downloads, and of course, there is no application to download and install. Having said this, I see very little point in using a website that aggregates another website. It's not RSS after all; it is just one site, and Twitter already has one of these.
8. Twitteresce (3 out of 5)
Twitteresce is a small, very ordinary mobile client, with update facilities. There are a few known bugs, and they don't seem to be going any time soon. There is nothing spectacular about Twitteresce, I would suggest that it is about the same level as jTwitter, so people who enjoy using that application, and have no objection to additional bugs, should use this one.
9. GetMobio (2 out of 5)
Mobio, the creator of GetMobio, seems to be winding down, so current availability of this particular mobile client is doubtful. GetMobio is described as a mobile mashup, and is made up of many little bits and pieces of the Web 2.0 market. The Twitter function is a small, barely noticeable slice of a very large pie, and is definitely not recommended for fans of the micro-blogging site.
10. Twitter's mobile page (3 out of 5)
Like Slandr, the Twitter mobile page isn't a client at all. It has very few of the features that its desktop counterpart has, but it gets the job done. The interface is simple, although there is barely any point in logging on to this site, when there are really good clients that will get the job done better.