Ten Best Nokia N95 Software Downloads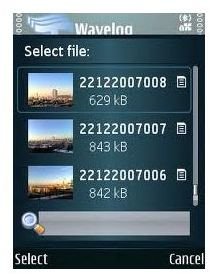 Introduction
There is a range of Nokia N95 software out there, mainly because the Nokia N95 runs on Symbian OS. Hundreds of apps have been developed for this operating system, but there are some that are specifically useful for phones like the Nokia N95. Here are 10 of the best N95 apps out there.
Wavelog
If you love blogging from anywhere, this app will allow you to do that. Whether you are blogging on Blogger, WordPress, Joomla or Drupal, you can update your blog through your mobile phone. You can even post images and videos directly to your YouTube or Picasa accounts. You have full blogging power with text, audio and video at your disposal with this app, making it easier for you to share your experiences and thoughts wherever and whenever, as long as you have your phone with you.
Qik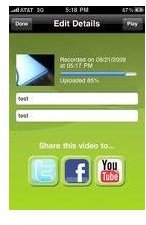 Qik allows for easy recording and uploading of video to a number of online services such as Blogger, WordPress, YouTube, MySpace, Facebook, Twitter and more. Its best feature, though, is live streaming of video, which means you can share your videos as you are shooting them. This means you can communicate with your friends and family using video. This is perfect for live video chatting no matter where you are.
Symarctic ExtGPS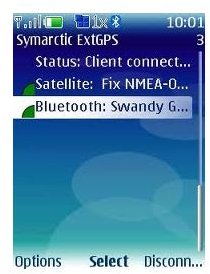 If you need GPS services but your laptop or computer does not support that capability, you can use your phone as a GPS receiver with the help of this app. ExtGPS connects to your computer using a Bluetooth connection. By doing this, you open up your computer for a host of GPS-based services. This means even without a built-in GPS capability in your computer, you can still use sophisticated GPS applications with the help of your N95 and this app.
ShoZu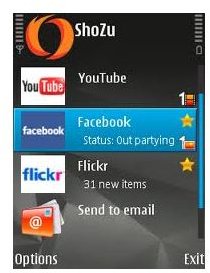 If social networking is your thing, you will surely love this app. It is designed to transmit your status messages and photos to several services at once. These services include Twitter, Facebook, Flickr, Picasa, YouTube, Blogger and a host of others. Even with multiple updating capabilities, you are only charged for one sent message.
Handy Taskman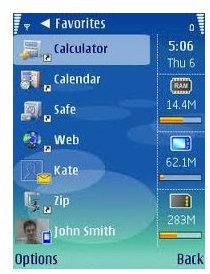 This app acts like your very own personal assistant in terms of using your phone. It makes finding and starting your favorite applications faster and easier. It can even give you full information about your phone like how much free memory is remaining and what apps are running. Switching between applications and closing multiple applications at once are also tasks that are made easier thanks to Handy Taskman.
Screenshot for Symbian OS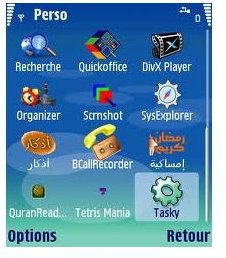 This app makes taking screenshots of your Symbian phone easy and efficient. It allows the user to set the delay of the capture process, making it a versatile tool for personal use or for development use. It also has a continuous mode that makes taking a series of screenshots consecutively, easy and hassle free. The screenshots can be saved in several types of file formats like JPEG, BMP, and PNG. Once saved, these screenshots can then be sent to a computer or another mobile device via Bluetooth or Infrared connection.
Fring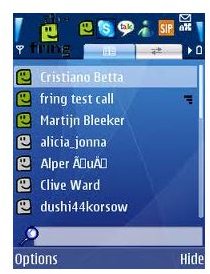 Fring extends the communication capabilities of your mobile phone by tapping into video calls, live chat, instant messaging and free mobile calls. It does this by using your phone's Internet connection, allowing for several options for communication, including social networking sites Twitter and Facebook. Even with several instant messaging, chat and social networking services, Fring keeps a tidy list of contacts in a single integrated phone book so it is much easier for you to communicate with people without worrying about which service they are on.
Emoze Push Email and Messaging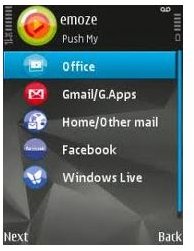 If you need to always be informed of new emails as they arrive, wherever you may be, this app can help you out. It is a push email client for Symbian phones and it contains all the features you need to always be connected to your email inbox. You can have multiple email accounts in a single email client, and you can have these accounts in a secure fashion since encryption and compression technologies are used to protect your privacy.
Calcium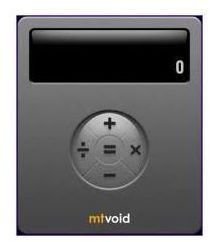 Basic calculations may seem trivial and easy enough to do, but doing them on the built-in calculator of Symbian phones can still be improved. Calculations can be done faster and in a more efficient way, and that is exactly what this app does. It only makes use of the joystick, which is a great improvement over the usual involvement of on-screen buttons that make even the simplest calculations more complicated than they need to be.
Opera Mini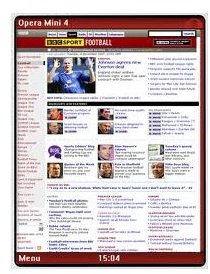 One of the most essential pieces of Nokia N95 software is the web browser which is used mainly for mobile web browsing. However, for people who are not satisfied with the built-in browser, Opera Mini is a great alternative. It makes web browsing faster and more intuitive. It can even save you money because its compression technology minimizes your data usage.