Top Five Free Nokia N8 Applications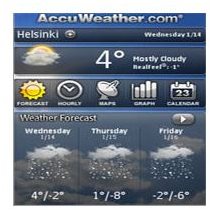 AccuWeather.com WRT Widget
AccuWeather.com WRT Widget is a free widget application for the Nokia N8 that allows you to access the current weather conditions in your area, as this application is location aware. It keeps track of severe weather as far ahead as six hours and keeps track of other weather conditions for up to five days in advance as far as rain and snow goes. Temperature and sky conditions are tracked up to 15 days in advance. Included in its offerings, AccuWeather.com WRT Widget also gives information on wind, radar and satellite maps. You can download the AccuWeather.com WRT Widget on your Nokia N8 through the Nokia Ovi Store application for free.
HP iPrint Photo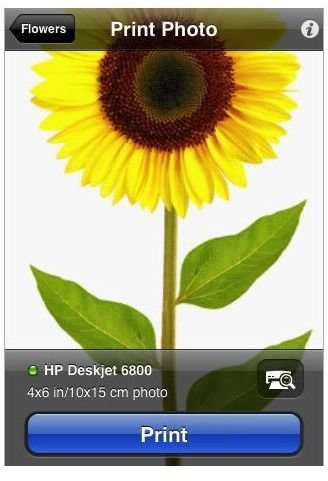 Since there is a great 12MP camera on the Nokia N8, there is all the more reason to have the ability to make prints of your photos. HP iPrint Photo is a free application from HP for your Nokia N8 that can allow you to print 4" X 6" photos directly from your Nokia N8. With HP iPrint Photo you can also view the photos and share them. You can use any Wi-Fi enabled HP printer to make print outs of the photos. You can download HP iPrint Photo on your Nokia N8 through the Nokia Ovi Store application preinstalled on your Nokia N8.
FingerPrint Scanner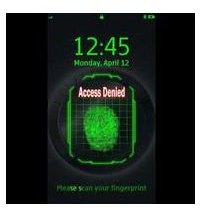 In the same way biometric security on laptops allows you to log in to your computer, FingerPrint Scanner brings this ability to your Nokia N8. With FingerPrint Scanner, the Nokia N8 allows you to lock all keys and prevent use of your Nokia N8 until your fingerprint is scanned in. FingerPrint Scanner actually simulates the biometric fingerprint reader but does not really depend on the finger but rather the sequence of vibrations and beeps required to unlock the keyboard. For the unsuspecting user of FingerPrint Scanner, they may think the Nokia N8 is forever locked. Get this application from Nokia Ovi Store on your Nokia N8 and get a kick out of it.
Nokia Panorama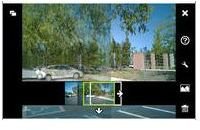 Nokia Panorama is one of the best free Nokia N8 applications, especially for photographers. Coupled with the high resolution camera on the Nokia N8, Nokia Panorama allows the you to take panoramic photographs using your phone. Nokia Panorama for Nokia N8 automatically processes the input images and joins them into a single panoramic photo directly on the Nokia N8. You can also keep the individual photos separate if you so wish. You can download Nokia Panorama for free from the Nokia Ovi application installed on your Nokia N8.
Dictionary & Translation Pro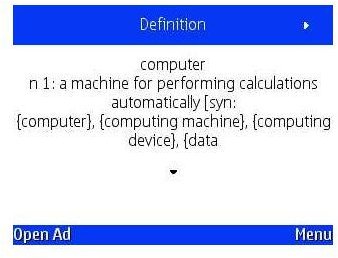 Dictionary & Translation Pro is one of the ideal free Nokia N8 applications for business users on the go. Dictionary & Translation Pro is an online dictionary and thesaurus that is quite accurate and current with just about a million words in their database which is managed by a community of language professionals. With Dictionary & Translation Pro on your Nokia N8 you also get translation services into several other languages including Hindi, Arabic, and French among others. Dictionary & Translation Pro is absolutely free but there is some adware which is necessary to keep this Nokia N8 dictionary application free. You can download it from the Nokia Ovi Store on your device by searching for Dictionary & Translation Pro.
As I round up this list of free Nokia N8 applications I would also encourage you to check these top ten Nokia N8 applications.