Detailed Samsung Eternity Review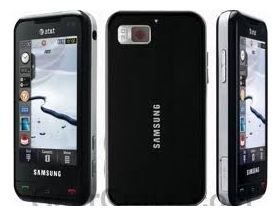 Introduction
The Samsung Eternity is a mid-priced touchscreen phone with an attractive design, user-friendly interface and a good array of multimedia features. The lack of certain features, most noticeably Wi-Fi, prevents this handset from becoming one of the highest rated handsets from Samsung. More recent releases such as the Samsung Galaxy S eclipse this phone but, if you want a touchscreen phone and you aren't looking to spend too much, the Samsung Eternity might just be worth a look.
Design (4 out of 5)
The Samsung Eternity has dimensions of 4.3 inches in length, 2.2 inches in width and 0.5 inches in depth. It weighs about 3.88 ounces making it slightly lighter than its counterparts. The phone comes with a simple yet attractive black colored frame. Adding a touch of elegance to the phone is the glossy material that surrounds its main display.
Speaking of the main screen, it measures 3.2 inches. The size makes the screen good enough for browsing the menu or typing messages. The screen is bright and vibrant, capable of supporting up to 262,000 colors at a resolution of 400x240 pixels. Below the screen are keys for talk and end, as well as a back key.
The left side of the Samsung Eternity is where the volume rocker, headset jack and charger are located. The right spine of the phone features the camera shutter, a dedicated key for the phone dialer, main menu, web browser, music player and messaging menu. There is also a 3.5mm headset jack below these controls. The upper part of the phone includes a screen lock key and power button. The camera lens is located at the back of the phone, although it noticeably lacks a self portrait mirror.
User Interface (4 out of 5)
The Samsung Eternity has a very user friendly interface. While it has an extensive menu, the phone poses no problems for users in browsing items and scrolling. The menu can be presented in a list or icon design. The phone also makes use of Samsung's TouchWiz interface featuring widgets for easy access to frequently used applications.
The Eternity's phone dialer comes with alphanumeric buttons that are large enough for easy pressing. The virtual QWERTY keyboard is designed like other touchscreen handsets from Samsung, with separate keyboards for numbers, symbols and letters, although the Eternity comes with a unique third keyboard especially made for the emoticons.
Perhaps the only downside in terms of user interface is the small screen allotted for typing in messages. There are also predictive text inputs for French and Spanish, aside from the typical English language. The phone can also shift easily to an alphanumeric keypad thanks to the accelerometer of the Samsung Eternity.
Features (3 out of 5)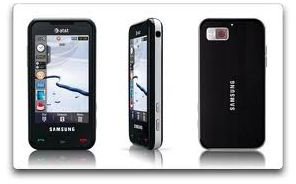 Aside from text and multimedia messaging, the Samsung Eternity features other essentials such as vibrate mode, calendar, notepad, calculator, alarm clock, task list, world clock, stopwatch, timer, unit and currency converter plus a speakerphone.
The address book of the Samsung Eternity can store up to 1,000 contacts. Each entry can store up to 5 phone numbers as well as other details like emails, URL, street address, job title, birthday, and notes. Entries can be grouped into groups and personalized with a photo and any polyphonic ringtones. Users can also assign MP3 tracks as their ringtones.
More advanced features of the Samsung Eternity include Bluetooth stereo, file manager, USB mass storage, voice recorder, and instant messaging. There are two glaring omissions in this handset- Wi-Fi and voice dialing. There is a full HTML browser as well as a 3 megapixel camera. The said camera can capture images in four resolutions with a maximum resolution of 2048x1536 pixels. The camera likewise has other editing features like exposure metering, autofocus, self-timer, scene settings, white balance, brightness, color effects and shutter sounds. The phone can also record videos in two resolutions. The major downside with this phone is the lack of a flash which is weird for a phone with a 3 megapixel camera. The Eternity has an internal memory of 200MB although it can also accommodate a microSD card.
Performance (3 out of 5)
The 3 megapixel camera phone can be relied upon to deliver decent pictures. The lack of a flash is a major disappointment, especially since it prevents the phone from taking good images at night. However, photo quality of images taken using the camera phone is pretty impressive, with bright colors and minimal image noise. Videos are also okay and still a notch better than many other older camera phones.
Calls made using the Eternity are commendable, with audio clear and loud. Users should have no problems hearing the other line while using this phone.
The phone's battery can last up to 5 hours of talk time and up to 10 days of standby time.
Verdict (3 out of 5)
Save for some glaring omissions like Wi-Fi and a camera flash, there is little to complain about with the Samsung Eternity. As one of the early touchscreen releases it is certainly a bit dated now but that is reflected in the price. You may also be interested in: