Best Samsung Instinct Apps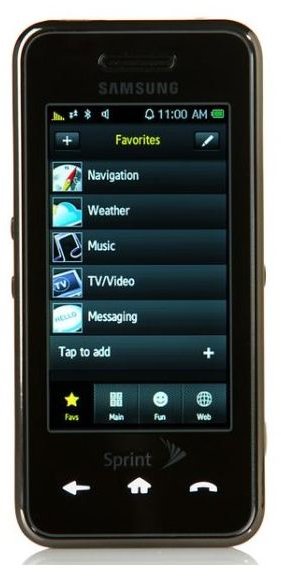 Introduction (4 out of 5)
The Samsung Instinct for Sprint is the first touchscreen phone, which can really go nose to nose with the iPhone. Though there have been numerous phones like the LG Voyager and LG Vu that tried to imitate the almighty iPhone, not to mention all the cheap iPhone clones, all their efforts went in vain. The Samsung Instinct, besides weighing only 0.3 lbs and measuring 2.2 x 0.5 x 4.6 inches in dimension, also comes in an eye-catching and sleek design, and is famous for its GPS navigation & messaging.
Though the Samsung Instinct did not leave any stone unturned to beat the heat of the iPhone, just like the Google Nexus One and many others did, the lack of an incorporated keyboard and Wi-Fi is a big disappointment. The device also brags of many easy-to-use and innovative features like a 2.0 megapixel camera with video recording and MMS capacity, stereo Bluetooth, a 3.2" display, 3.5mm headset jack, GPS as well as microSD expansion.The do-it-all candybar phone, doesn't just replicate the specs and stylish design of the iPhone, but it also copies the incorporation of a few applications that you can also find on the iPhone and many other mobile phones. However, through this article, I would like you to know about those top 5 applications, which are not only fully-functional with the Samsung Instinct, but entertaining and amazing as well. Join us as we run through the top 5 Samsung Instinct apps.
Pandora – music streaming application (4 out of 5)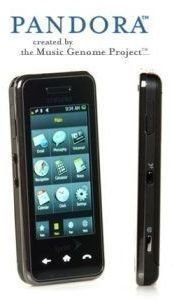 Pandora Radio is a streaming music service, which can be downloaded for free through the net. This application, on the Samsung Instinct, functions quite like the iPhone Pandora app, and brings about your own radio station on the basis of your musical tastes. This intuitive radio and music streaming software allows the audiophile in you complete freedom to select from a massive repertoire of music. Plus, you can also surf through similar songs within a given genre.
So, if you want to listen to the latest Iron Maiden album or the latest 50 Cent album, just add Pandora to your Instinct and enjoy it. Pandora – (Music Streaming Application) is available from the Sprint Store.
The Dark Knight (3 out of 5)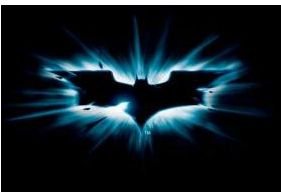 This cellphone game was introduced for the movie, the Dark Knight. This is apt for all the fanatics of DC comics and the Caped Crusader. Users have to control Batman and his superb arsenal of weapons as they zoom down the grimy streets of Gotham City battling criminals like The Joker.
The game itself is an interactive and role-playing experience that is divided into a number of levels. The exhilaration of the game is an amazing experience on the large, crystal-clear screen making this one of the best Samsung Instinct apps out there. Prices might vary according to regions.
Breakout Arcade game (5 out of 5)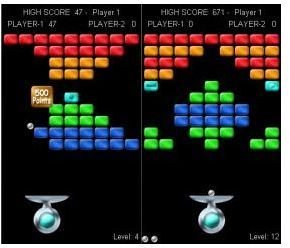 The Breakout Arcade game app is best-suited for those who love challenges, the vintage and arcade feel of 3-D Tetris. This game will definitely keep you busy for many hours. Play it in regular, arcade or campaign mode. This game is a massive attraction for those who love their gaming without muscles, blood and explosion. The Breakout Arcade game also has got about 39 awe-inspiring levels with variations and obstructs that reward you with dual paddles, dual balls and extra catch point. It also shows the high score and keeps a track of the best scores alongside levels reached.
Priced at just $0.99, this game is a sure-winner.
Duck hunt (3 out of 5)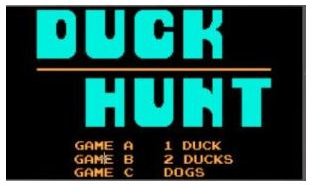 When you were a kid, you probably owned an 8-bit arcade system featuring that galling, smiling dog in Duck Hunt. However, the same memories can now be experienced and re-lived with the classic Duck Hunt game with 1 duck, 2 duck, and dogs modes on the Samsung Instinct. The game has sounds, amazing animations, a top score list and rising difficulty. So, shoot the ducks, and in the process, shoot some years off yourself. The application is priced for just $1.99.
Twinstinct 1.3.1 (4 out of 5)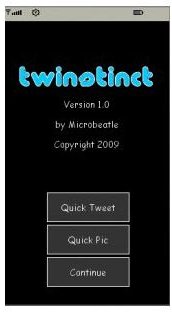 This communication & interactive software is exclusively intended for people who want to be in constant touch and feel suffocated without Twitter. The twinstinct 1.3.1 software is fully-functional client for Twitter on your Samsung Instinct. Buy it, and share everything with the world for a one-time only price of $2.99. Definitely one of the best Samsung Instinct apps for sociable people.