Samsung Galaxy S II Tips and Tricks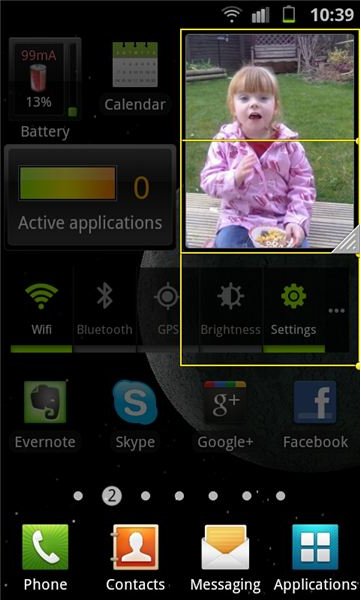 Scratch the Surface
You'll have no doubt noticed when you got your phone that the back cover is a little flimsy – or even cheap looking if we're being honest. So the first thing to do is to whack a case on it – covers up the awful back as well as protecting your phone. I personally wouldn't bother with a screen protector for two reasons: one, the display is so lush I don't want anything getting in the way of it; two, it's really not that necessary as the Gorilla glass screen is pretty darn tough and resists scratches well.
This is just common sense stuff though, you want to get stuck in with the neat stuff your phone can do. No problem! Samsung Galaxy S2 tips and tricks coming right up…
Customize with Grids
One of the coolest things about the S2 home screens is that the TouchWiz UI allows you to customize your widgets and pictures according to grids, so you don't necessarily have to have them at the size they are right now – this depends on the widget to a certain extent so you'll need to have a play around to see what suits you. It's definitely useful for pictures and the like as you can make sure they fit neatly on your home screen with no spare space.
It's a bit tricky to begin with as you need to medium press the relevant image to get the grid up – that is longer than a tap but less than a long press. You then get presented with the grid that you can move around to the size and shape you like (provided there's enough space of course).
Have a Tidy Up - Folders & Shortcuts
If your phone came loaded with many preinstalled apps that you don't know what to do with, or you have an appdiction, then very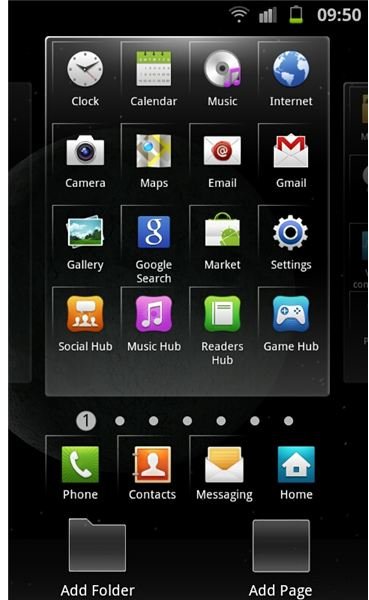 quickly your phone will be covered with more icons than you can handle. Make use of folders and organize your screens according to games, social, or whatever else you have to categorize. You have two options:
From the applications screen tap the menu icon followed by edit, and hold down "add folder", you can then slide your empty folder to wherever you wish.
Long press on an empty space on one of your home screens, underneath you get a good few options, one of which is "new folder". You can then name your folder accordingly.
Just slide whatever apps you want into the relevant folders.
There are three shortcuts that are always on the screen whether you're in applications or your home screen – Phone, Contacts, Messaging – although these are useful and you may not want to get rid of them, you can do so if you wish.
Tap menu followed by edit and you'll see a white corner around the top left of each shortcut. Then you just need to find what you want to replace them with and slide them into place. Or just get rid of it and slide it somewhere into your apps so it's still there but not always on your screen if you don't want it.
Stay Safe Out There - Antivirus & Security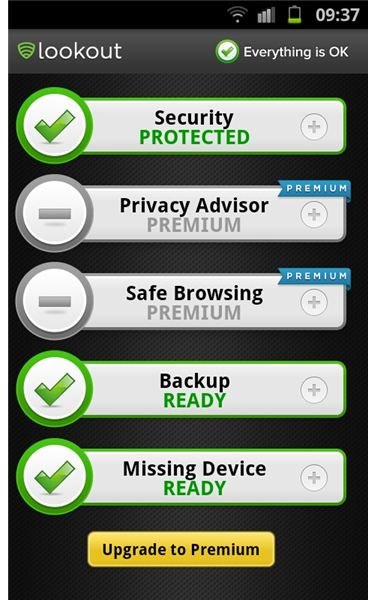 With hot new tech, come those who will try to benefit from it and unfortunately malware and viruses are something you need to protect your phone from, just as much as you would do with your computer. That isn't the only threat though, being such a luscious device means theft is a real issue too. There is some great anti-virus and security software for Android and many address the two issues in one.
I like Lookout Mobile as there is a free option which scans everything I download, as well as being able to locate my phone should it become lost or stolen. There are plenty of other options though, depending on what's important to you and how much you want to spend.
Are You Battering the Battery?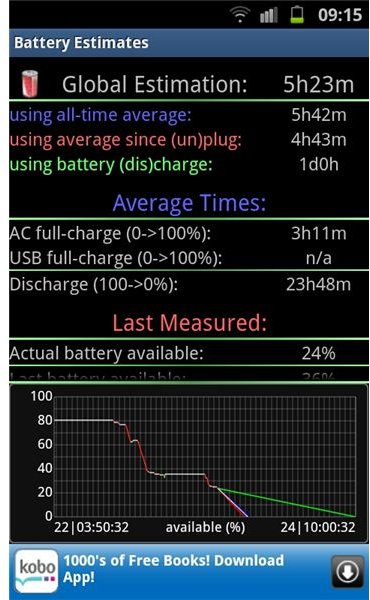 Of course the S2 isn't unique in the smartphone world when it comes to frequency of charging – it's a common complaint of almost any smartphone you care to mention. However, what with the dual-core processor, and Super AMOLED Plus display to power, battery juice is going to be something you are concerned about. Here are some easy things you can do to preserve that battery life:
Get yourself a battery monitor app or widget and put it on one of your home screens for quick access. Not only will it give you an accurate picture of how much battery life you've got left, it can also run tests to see how your battery is running, and most interestingly will bring up the percentages to show how much certain apps and functions are draining your battery.
Turn off Wi-Fi, data and GPS when you aren't using them.
The screen display of the S2 is of superb quality, and one of the reasons for this is that it doesn't work in the conventional way, in that it doesn't use a backlight. In fact it will only illuminate a pixel if it needs to be illuminated, so if something should be black, it will be black as black, as those pixels won't be turned on at all. Therefore, if you have a wallpaper or widgets with a larger portion of black in them, then the battery used for the display will be minimized. Of course you don't want a dull, dark screen, but I have a live moon phase wallpaper which looks amazing, but doesn't use up nearly as much battery as others.
Get the program manager widget on your home screen to shut down apps quickly when you aren't using them.
Time Saving Tricks
That's the big stuff organized, now check out these quick and useful Samsung Galaxy S II tips and tricks to help you save time – they're pretty neat.
For sending messages and emails make sure you use the Swype keyboard. You just need to trace a path through the letters of a word rather than trying to hit each individual key – it has a predictive element too so is quite forgiving if you don't quite catch a letter as you're tracing. You don't even have to hit the space bar as Swype will recognize the end of one word and the start of a next. To make sure the Swype keyboard is activated, long press on the Swype key on the bottom left corner of the keyboard to choose your input method.
Send messages and make calls quickly. Tap on contacts, find your contact of choice and swipe them to the left to message, or to the right to call.
Long pressing the power button brings up a quick menu to quickly disable/enable data connection, as well as turn silent mode and flight mode on and off.
Pull your finger down from the very top of the screen for a pull down menu to turn off Wi-Fi, GPS, Bluetooth, and access Sound and Auto rotation settings – much quicker than going through the settings.
Android is such a versatile system, there are loads more ways of getting more out of your Galaxy S2, but we've covered the best ones here. If you have a tip for us that we've missed, please let us know.
References
Author's personal experience with her own Galaxy S2.
Screenshots by author.