How to Reset the Samsung Eternity & Other Tips: Get the Most From your Phone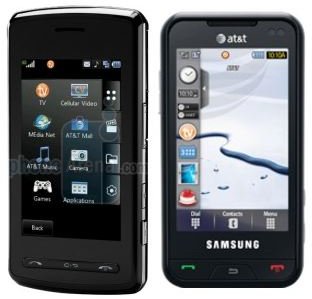 Resetting Your Phone
Resetting your phone is the only way to get everything back to factory default settings, and basically give you a new phone. People always have trouble with this, because it is not something we usually want to do to our cell phones.
The first step towards resetting is to make sure your phone is in standby. When in standby mode, press on the menu button to access the settings icon. Next all you need to do is click on "Reset Settings", which will give you a list of options that you may want reset. The options include Sound Profiles, Display & Light, Phone, and Alarms. If you want everything in your phone reset make sure to check every option box.
After you have chosen what you want to reset, all you have to do is press the reset button. This will then present a screen that asks for a password. The default password for every Eternity is "0000"; when the password is entered, press the confirm button – the phone will be reset to factory default settings.
Call Forwarding
So now we know how to reset our Samsung Eternity, what are some other useful tips and tricks we can use?
Ever wonder how to for forward calls? To activate call forwarding you should first access the Eternity's menu by clicking on the Menu button. Head to the Settings icon in the bottom right hand corner. This will take you to a dropdown list with an option titled "Calls". Make sure to go to Voice Call in the menu that is displayed. Call Forwarding will be the first option on the list that appears, which is exactly where you need to be. Click "Call Forwarding" to receive the option "Forward Always". After pressing Forward Always, you have the option to choose which telephone number to forward the call to. Type in the number and make sure that the status is activated – now you know how to forward calls on the Samsung Eternity.
Adding Games
Many people want to know how to put games on the Samsung Eternity. These steps are going to be simple and concise to get your
favorite games on your cell phone. First you must download the free software "Samsung PC Studio", which is supplied by Samsung. After PC Studio is downloaded, you must then download a USB Modem Driver. The Modem driver will enable your Samsung Eternity to connect to a computer through a USB cable. Make sure to give your computer a restart after both programs are downloaded for them to work correctly.
Plugging in your phone using the USB cable will bring up a screen on the Eternity, which means the drivers are being downloaded onto the phone. Open Samsung PC Studio once the drivers are downloaded and see if it recognizes all of the information that is stored on your phone. A file that is already downloaded in your phone is titled TK File Explorer. This file can be found in the PC Studio. After clicking the file you should choose the settings menu, then go directly to the option labeled COM. Do not touch any of the ports that are listed; just click Connect and your phone should appear at the bottom of the screen if done correctly.
There is a folder titled Exe/Java/Games, which is the folder with a list of games that are available. The only games that are able to be downloaded are the games with a .jar or .jed file. Choose all of the games with either of those files that you would like transferred, and you will be presented with a transfer screen. After the transfer is done, unplug your phone and enjoy your new games.
If you're wondering how to download Flash player on a Samsung Eternity, to play Flash games, then you might be disappointed. This is not possible because the Eternity cannot have a Flash player downloaded.
Syncing Music From iTunes
All the music that you may have stockpiled on account of having an iPod can be transferred to the Samsung Eternity. You will first need to purchase a microSD card for your phone so that it has the appropriate space required to hold the music.
Download an iTunes Agent if you do not already have one, and plug in your phone using a USB wire. After you phone is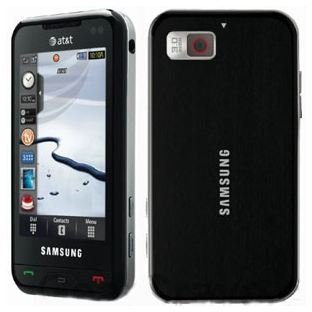 plugged in a box will appear on your computer with the option to "Open Folder to View Files". Click this option and after it opens create a new folder labeled iTunes 80. When the iTunes Agent is fully downloaded it will create a pop-up at the bottom of the screen if it detects an iTunes previously downloaded on your system. Right click the Agent icon on your task bar and click preferences; this will bring up your iTunes automatically.
In the iTunes Agent's preferences box you will be able to name the device you are going to be using after clicking new. Fill out the name you would like to give your Eternity in the name box. After naming the device click the Choose button next to Music Folder, then locate the folder you had created earlier. In the Recognize by folder/file tab, put the name of the folder you had created, which is labeled iTunes 80. Click save when you are done with everything.
Open up iTunes and your new playlist will be located on the left side. All you must do now is drag music into this playlist. When you have added all of the music that you want make sure to right-click the iTunes Agent icon and click synchronize. This will add all of your desired music onto your phone.
Make a Video-Share Call
Making a video-share call is one of the best features on the Samsung Eternity; enabling the person you have called to view what you are seeing at that moment. This is a very simple task to achieve. All you must do is click the dial button and dial the number of the person you would like to video-share with. After you have clicked send and placed the call there will be an option for video-share located on the right side bottom corner of the screen. When you are connected with your caller you can click the video-share button and this will send a notification to the person you have called. If they accept, then they will begin to view everything that you are seeing at that moment.
These are just some of the great things you can do with your phone. If there are any great features or tips we've missed then be sure to tell us in the comments section.
References
Resources:
Pictures:
Picture #1 By Justin30
Picture #2 By Thebudman84