8 Best Camera Phones from Verizon Wireless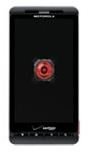 Most mobile phones have cameras nowadays, but that doesn't mean that it's a good camera. Some phones are just superior when it comes to their camera feature. We've moved past the era where a camera on your phone was amazing enough and the low-quality, low-resolution photos were acceptable. Instead, many people rely on their cell phone to take quality photos of the moments that they want to remember and cherish. To capitalize on this, cell phone companies are working hard to compete with each other to offer better camera options within their phones.
Don't pick out just any old camera phone. Pay close attention to the megapixels and camera features when considering a phone to purchase, especially if you'll be using your phone as your camera. This roundup of camera phones from Verizon Wireless contains the best camera phones available. Some of these phones are even available as Verizon prepaid cell phones. In order by camera superiority, let's check out the top 8 Verizon camera phones on the market.
1. Motorola DROID X
The Motorola DROID X features an 8.0 megapixel camera with:
Dual LED Flash
Fast mechanical shutter (1/1000 second)
Auto-focus
Touch to focus
Face recognition
Panoramic modes
HD Video recording
Not only is 8.0 megapixels the highest you can find in a Verizon Wireless camera phone, but the Motorola DROID X is packed with tons of other camera features. If you'll be taking a lot of photos from your phone and want the best possible quality, the DROID X is a phone that you'll want to consider.
2. Droid Incredible by HTC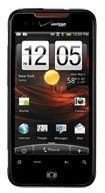 The Droid Incredible by HTC also features an 8.0 megapixel camera with:
Auto-focus
2x power LED Flash
Photo effect options (such as cropping, etc)
HD Video recording
While the Droid Incredible competes with the DROID X in megapixels, it doesn't offer quite as many camera options. The HTC Droid Incredible still has amazing photo quality and should be considered if you don't necessarily care about things like face recognition or touch to focus.
3. KIN TWOm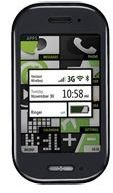 KIN TWOm offers an 8.0 megapixel camera with:
Auto-focus
LED Flash
Image Stabilization
Anti-Shake
HD Video recording
KIN TWOm's camera is very similar in features to the Droid Incredible, but it is ranked lower because the KIN TWOm phone features are limited. The phone is best used for social networking and is primarily marketed to teenagers. Although it has a great camera, the phone may not be much use to you if you need apps and in-depth Internet use. KIN TWOm is a feature phone, not a smartphone, so keep that in mind when making your selection.
4. iPhone 4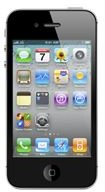 Apple's iPhone 4 for Verizon features a 5.0 megapixel camera with:
LED Flash
Tap to focus technology
5x digital zoom
Low light performance
Geotagging for your photos
An ADDITIONAL front-facing camera for FaceTime and easier self-portraits
iPhone 4 may not have the best to offer in megapixels, but it is packed with great features that help you to take great photos on iPhone. The 5x digital zoom, tap to focus, LED Flash and geotagging features put it in the number one spot for 5 megapixel camera phones. Not to mention that iPhone 4 actually has two cameras, not just one.
5. Samsung Fascinate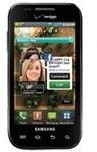 The Samsung Fascinate offers a 5.0 megapixel camera with:
Auto-focus
LED Flash
HD Video recording
Although the Samsung Fascinate is a bit bare for camera features, it still takes great quality photos. With 5 megapixels, you'll be able to take respectable digital photos with your phone. In addition, the phone itself has great features that prompt great reviews from the smartphone's users.
6. KIN ONEm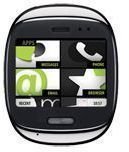 KIN ONEm has a 5.0 megapixel camera with:
Auto-focus
Lumi-LED Flash
Image stabilization
Anti-shake
While KIN ONEm has a few desirable camera features, it is not a smartphone and is also marketed to teenagers. If it's a simple phone for social networking that you're looking for, KIN ONEm has a respectable camera and could be a great option for you. If you want a feature-packed phone that also has a great camera, KIN ONEm probably won't make the cut.
7. Samsung Continuum a Galaxy S Phone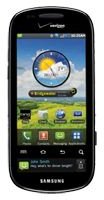 Samsung's Continuum, a Galaxy S phone, contains a 5.0 megapixel camera that offers:
Auto-focus
LED Flash
HD Video recording
This touchscreen phone has basic features to compliment its 5 megapixel camera, but nothing that is impressive. The Android phone has enough quality to make this list, but not enough to make it stand out among camera phones for Verizon Wireless. The Samsung Continuum is a good choice for someone that wants a basic smartphone without bells and whistles.
8. Palm Pre 2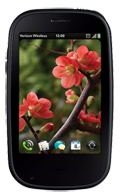 The Palm Pre 2 features a 5.0 megapixel camera that has:
Geotagging
LED Flash
Video recording capabilities
The last phone to make the list, the Palm Pre 2 barely made the cut. It does have 5 megapixels, but doesn't offer much else in terms of camera features besides an LED flash. Geotagging is a plus, but not enough to warrant a higher place on this list. Overall, photos taken from the Palm Pre 2 will be decent quality.
Resources
Verizon Wireless, www.verizonwireless.com
Image Credit: Verizon, www.verizonwireless.com