No Contract Cell Phone Companies: Picking a Prepaid Cell Phone Plan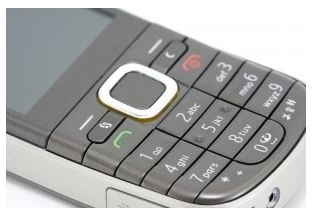 No Contract Cell Phone Companies
Many people have experienced the frustration of being stuck with a cell phone contract. When tied into a contract, you often have to stay with the wireless carrier you signed on with or pay a hefty fine. Consumers have complained about contracts so much that many mobile carriers emerged with no contract and prepaid cell phone plans. The idea took off enough that major wireless carriers now offer no contract cell phone options. If you are looking to get out of your cell phone contract, browse through this round up of no contract cell phone companies to find the options that are available to you.
Image Credit: Jakub Krechowicz, sxc.hu/profile/sqback
AT&T GoPhone
AT&T offers a no contract, prepaid wireless service on select phones with their AT&T GoPhone plan. After purchasing a GoPhone, you can buy minutes for your phone as you need them. You are offered the convenience of adding minutes to your phone online or buying minute refill cards at local stores. AT&T offers a wide range of options for phones, ranging from $5.99 to $324.99. If you want to use AT&T wireless service without signing on to a long contract, an AT&T GoPhone may be a great choice for you.
Verizon Wireless Prepaid Plans
Verizon Wireless has prepaid monthly plans available for many of their most popular phones. You are able to get smartphones, BlackBerry phones or a standard mobile phone to use with your prepaid account. Verizon offers monthly plans with 450, 900 or unlimited anytime minutes. Unlimited mobile to mobile and unlimited night & weekend minutes are offered with each prepaid plan. Plan costs range from $44.99-$94.99 per month. Data packages are also available for an additional $30 per month.
T-Mobile Prepaid Plans
T-Mobile prepaid plans give you access to their network without the long-term commitments of a contract. T-Mobile has three prepaid plans to choose from: $30 for a 1500 Talk & Text combination (1500 minutes and/or messages per month), $50 for unlimited talk & text with 100 MB of data or $70 for unlimited talk & text with 2GB of data. The only bad thing about T-Mobile for a no contract cell phone service is their lack of cheap mobile phones to use. Phone prices range from $49.99-$99.99.
Boost Mobile
Strictly a no contract cell phone company, Boost Mobile offers several different prepaid options. $50 per month will get you unlimited talk, text and data for a standard phone, or $60 per month for the same for a BlackBerry phone. There is also a $2 per day unlimited plan that allows you to pay only on the days that you use the service. Boost Mobile offers a wide selection of phones, ranging from $29.99-$249.99.
Virgin Mobile
Another strictly prepaid cell phone company, Virgin Mobile offers great deals for popular phones. Virgin Mobile has a small selection of phones, but does offer current popular smartphones in their selection. Phone prices vary from $49.99-$199.99. Plan rates vary from $25-$60 per month, but do offer unlimited text, e-mail, data and web for every one of the plans at no additional charge.
Straigt Talk
Straight Talk, currently only available at Walmart or online, is a little bit different in the plans that they offer for a no contract cell phone. There is a vast choice in cell phones depending upon the area the phone will be used in. Once you select your phone, you have the choice of purchasing a 30 day, 1000 minute + 1000 text message plan that begins the day you use it or choosing to purchase an unlimited talk, text and data package for 1 month, 3 months, 6 months or 1 year. Plan prices range from $30-$540.
Consumer Cellular
With Consumer Cellular, you can choose a basic plan ranging from $10-$60 per month for as many as 0-2000 minutes per month. Most plans charge an additional 25 cents per minutes over your allotment. You are also able to add messaging/Internet connection services to your phone for an additional monthly charge varying from $2.50-$20 per month based on coverage choices. Consumer Cellular offers a handful of phone options to choose from, including a few senior-friendly phones. Phone prices range from free to $60. Coverage is offered throughout most areas in the U.S.
Net 10
Net 10 is a prepaid cell phone company that offers many different options for cell phone plans. You are able to purchase airtime as you go or choose a 30 day monthly plan. You can buy minutes in increments of 200, 300, 600 or 900 ranging in price from $20-$60 or you can choose a 750 minute or unlimited monthly plan for $25-$50.
Picking a Cell Phone Company
No one company will work for everyone. Now that you've seen some of the options available to you, you'll have to take a look at what kind of services you need and find a cell phone company that offers those services for the best price. Keep in mind that this is not an all inclusive list. There are so many small cell phone companies that it would be nearly impossible to list them all. If you have a favorite no contract cell phone company that wasn't on this list, comment and let the readers know about it.
References