Review of Ten Motorola Smartphones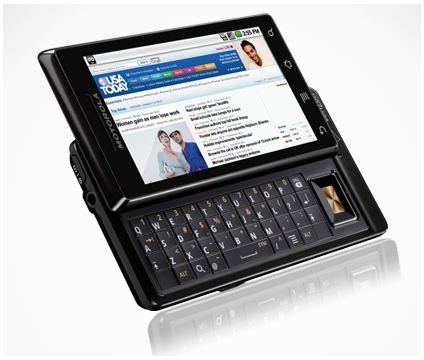 Motorola Droid
Equipped with a 5MP camera with image stabilization and other features, Bluetooth, Wi-Fi and 3G connectivity, Android OS 2.0 (when it was released), the Motorola Droid brought Motorola to its form as one of the major players in the smartphone market. The Motorola Droid was well received by many and offered a great alternative to the iPhone as well as an entry-level take on the Android platform. Motorola Droid was so successful that two new Motorola Droid phones are now being introduced by Motorola - Droid X and Droid 2.
Read our full review of the Motorola Droid.
Motorola Droid X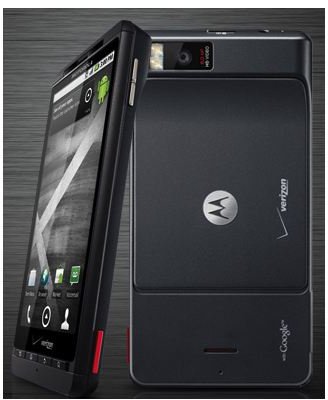 Despite its not so stellar feedback from early adopters, stocks of the Motorola Droid X have dwindled fast. It could be that Motorola has released only a handful units of its follow-up to the highly successful Motorola Droid, many people wanted to have it but no more units are to be found on store shelves. So what makes the Droid X a highly anticipated product aside from the fact that it is the successor to the Motorola Droid and it doesn't have an antenna problem like the iPhone 4? Here are its key features and specs - a 4.3-inch hi-res display with a pre-loaded Need for Speed game to prove to you how great its display capability is, Android 2.1 OS, 8MP camera with auto-focus, dual-LED flash, and 16:9 image capture, Bluetooth, Wi-Fi, 3G, 8GB on-board memory and more.
Read our comparison of the Droid X vs. iPhone 4.
Motorola BackFlip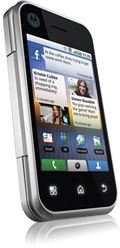 This Android flip phone from Motorola features a 5MP camera, Android OS 1.5 (now upgradeable to 2.1), a customizable homescreen using Motoblur UI, Wi-Fi, Bluetooth, 3G, aGPS, built-in image editing tools, and a plethora of your usual smartphone functionalities. What makes the Motorola Backflip unique is the fact that it is both a touchscreen and QWERTY-enabled smartphone. You don't usually get that combination from the slew of smartphones available in the market right now.
Read our full review of the Motorola BackFlip.
Motorola Devour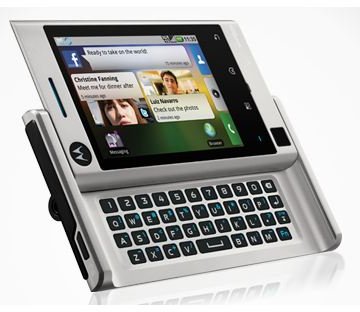 Like the Motorola BackFlip, the Motorola Devour also runs MotoBlur user interface on top of Google Android 1.5 OS. It also features a 3.1-inch screen with 320x480 pixel resolution, a 3.2MP camera with geotagging features and can capture video at 23fps. It's pre-loaded with 224MB on-board memory with support for external storage up to 32GB. Design-wise, the Motorola Devour sports a sleek-look with its shiny metal finish. A slide-out QWERTY keypad will make your texting addiction easier to handle.
Read our full review of the Motorola Devour.
Motorola CLIQ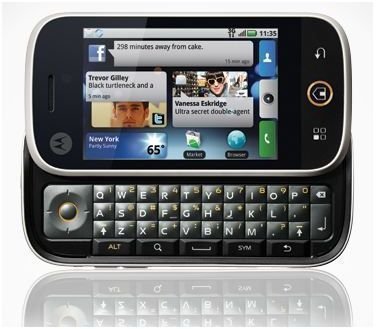 Released sometime in November 2009, the Motorola CLIQ is another Motorola Android phone featuring a slide-out QWERTY keyboard. Unlike the Motorola Devour though, this phone sports an oblong shape with smoothly curved edges. Motorola has built the Motorola CLIQ as a social networking device. It comes with built-in 5MP camera, widgets on the homescreen, full HTML web browsing, 3G/HSDPA and Wi-Fi connectivity features. Design-wise, the Motorola CLIQ is pretty solid and sleek. Something that you don't always get from slider phones.
Read our full review of the Motorola CLIQ.
Motorola Charm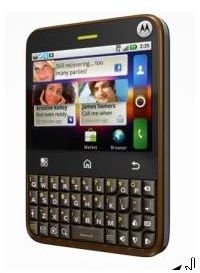 Another MotoBlur smartphone, what you will immediately notice is the Motorola Charm because of its uniquely different shape. It's not ugly and yet not that stunning, just about enough to get your attention when you see it on store shelves. The Motorola Charm also belongs to the MotoBlur family of smartphones and it sports a full QWERTY keyboard which occupies almost half of the phone's front. It looks like Motorola's take on the BlackBerry and Nokia E-Series form factors.
Read our full preview of the Motorola Charm.
Motorola Aura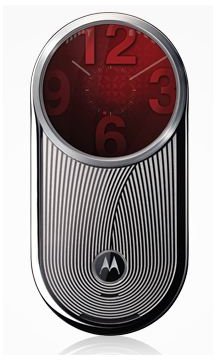 The first time I saw this Motorla Aura it didn't quite catch me as a powerful smartphone. But in fact, it is despite its odd shape. The Motorola Aura is quite a unique smartphone as well, due to its rotating mechanism which works like a charm. In addition, the phone sports a scratch-resistant casing and has great screen colors. The Motorola Aura is being marketed as a luxury phone, so be prepared to spend quite a hefty sum if this phone interests you. Key features and specs of the Motorola Aura include - stylish and lavish-looking casing, 2MP camera and music camera. Yes, it has nothing much to brag about in terms of features, but then again, the Motorola Aura like I said is a luxury phone so don't expect too much power from it.
Motorola Karma QA1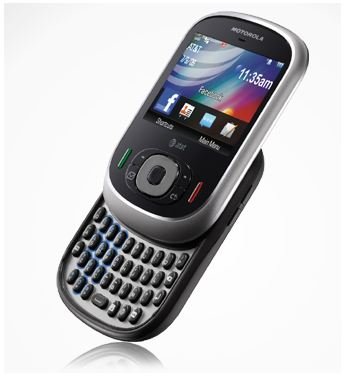 The Motorola Karma is yet again another oddly shaped smartphone which some may seem too cutesy. But aside from its form factor and design, the Motorola Karma QA1 packs in some nifty features that you might actually like. Some of its key features include - a great slide-out keyboard, 3G, full HTML browser with support for FLASH Lite, Bluetooth, GPS, quick access to social networkings sites and more. The Motorola Karma also packs in a 2MP camera, a decent 2.5-inch QVGA display and 100MB internal memory with support for external storage up to 16GB. If you want something new in the looks department with decent features, the Motorola Karma QA1 is a great option.
Read our full Motorola Karma review.
Motorola Cliq XT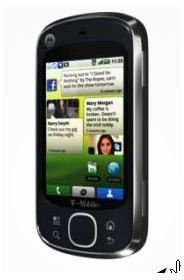 Obviously, the Motorola CLIQ XT is a follow-up to the Motorola CLIQ smartphone released sometime in 2009. If you skipped the CLIQ because you didn't like its QWERTY keyboard and prefer to have full touchscreen control, well this is what you've been waiting for. Like other Motorola smartphones released before it, the CLIQ also runs MotoBlur. If you like this UI well and good, but if you don't you might want to skip this handset as well. But if you don't mind MotoBlur, you'll be interested to know that this smartphone runs Android OS 1.5 (not upgradeable to 2.1 or higher yet). With that you'll get a slew of apps to choose from the Android Market. Other features of the Motorola CLIQ XT include a 3.1-inch HVGA 320 x 480 capacitive touchscreen, 5MP camera with autofocus, 3G, Wi-Fi and Bluetooth for connectivity and 528MHz Qualcomm MSM7201A chipset.
Motorola DROID 2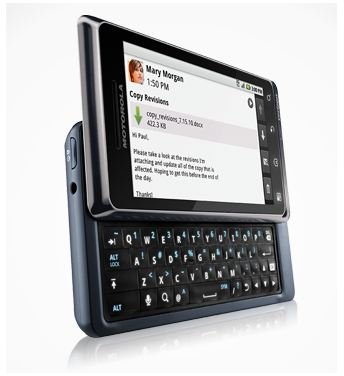 The Motorola Droid X, while a great Motorola device, is just a teaser to what's coming up in Motorola's DROID smartphone series. I'd like to think of it as a transition device that will ease the craving of DROID users until such time that Motorola is ready to unleash its worthy successor to the Motorola DROID. And so it finally happened, a few weeks ago Motorola unveiled the Motorola DROID 2. Pre-orders have started last August 11. And I'm not really sure if you can still get a chance to have this phone on launch day since pre-order stocks seem to have dwindled already. Anyway, why are people going gaga over the DROID 2? For one thing, it will run Android 2.2 OS (Froyo). That means you can enjoy all the features of this OS without having to go through the hassles of updating the phone's OS on your own. Aside from Froyo, the Motorola DROID 2 also comes in with these key features - enhanced QWERTY keyboard, ultra high-speed web browsing, 3G Mobile Hotspot, full push corporate email, intuitive social messaging, and Adobe Flash Player 10.1.
Read our preview of the Motorola DROID 2.