Motorola Droid User Guide - Tips on Using the Motorola Droid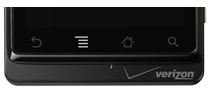 Droid Does
The Motorola Droid is a very successful smartphone but if you're new to smartphones then you may find it takes a bit of getting used to. This article offers up some helpful tips and links to more information to serve as a basic Motorola Droid user guide.
Basic Functions on the Motorola Droid
We all love the absence of keys on our phones these days, thanks to the iPhone but having a basic set of controls as buttons is always useful. Let's look at the four basic keys on the Motorola Droid.
Search key - a handy key to quickly start searching the contents of your Motorola Droid smartphone.
Home key - a quick way to return to the home screen (when you've lost yourself in the menus) or what could be considered a quick shortcut to the desktop on a computer.
Menu key - that we've always been used to on normal mobile phones is also present on the Droid and it launches the Android menu screen.
Back key - is a quick way of navigating to the previous menu, control screen etc.
On the right side of the phone you can find the camera key which launches the camera and the volume control keys to adjust audio. Located on the left side of the phone you can find the mini USB charging/connectivity port. The 3.5mm audio headphones port and the power button are located on the top of your smartphone.
If you've got any queries regarding using your Motorola Droid or if you're looking for a Motorola Droid user guide then the Motorola website has a detailed overview with videos, which I highly recommend.
Tips on using your Motorola Droid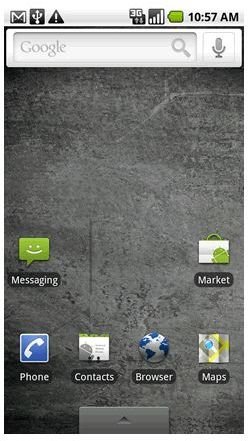 1. Are there a bunch of apps that you use frequently? A quick way of accessing them is to add shortcuts to these apps on your home screen, just like on a computer. From the Menu -> Add shortcuts control you can quickly add shortcuts to apps on the home screen of your phone. These shortcuts make it easy to launch frequently used and essential apps easily.
2.Turn your Droid into a beautiful alarm clock with the dock accessory.
3. Make better use of your Motorola Droid's Camera.
4.The status bar at the top of your screen is an important location that you must pay attention to. This status bar provides not only signal intensity or reception strength but will also list whether other connectivity features such as Bluetooth, GPS etc. are enabled. Switching unnecessary connectivity services off can help to save battery power.
5. Want to quickly put your Motorola Droid into Silent mode? Swipe the screen to the left and voilà!
6. Search with your voice, just hold down the search button and the voice search screen should pop up! Speak and your search results will be displayed.
7. To quick restart your Motorola Droid - hold SHIFT + ALT + DEL on the physical keyboard to reboot the device.
8. If you're really into experimenting and trying out new apps, you might just not have enough space on your screen for shortcuts and it could quickly become a pain to locate and launch an app by traversing the application menus. The quick tip is "search" the search field will quickly let you locate and launch apps, again as you can do on a mac with spotlight and windows with quick search program menu.
9. How about managing music on the Motorola Droid with iTunes?
10. Widgets are a quick way of looking up constantly updating information or constant standards. If you're already familiar with widgets on the Windows & Mac platforms, it should be a great feature on your Droid as well.
11. Looking for a way to share your Internet connection with other devices, read all about tethering your Motorola droid.
Looking for some more tips? Check out these Motorola Droid Tips.