Jabra BT2080 Review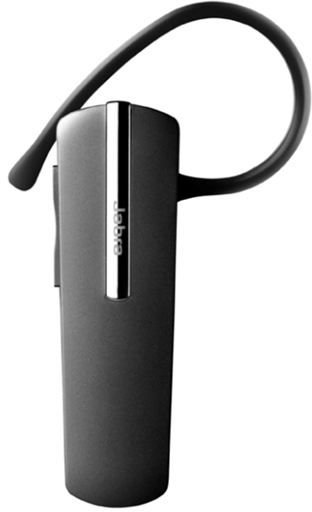 Jabra is the most famous Bluetooth headset manufacturer; they have headsets in every price range and category. The Jabra BT2080 is a no frills simple Bluetooth headsets that does the bare minimum: making, answering, ending calls; but does it very well. It is a barebones Bluetooth headset which offers good sound quality and a simple slim design at a very low price. It is probably one of the cheapest Bluetooth headsets at just $19.99.
Jabra BT2080 Specifications
Dimensions: 2.1 x 0.6 x 0.35 inches
Weight: 0.3 oz
Connectivity: Bluetooth 2.1 with EDR
Bluetooth Profiles: Headset (HSP), Hands Free (HFP)
Range: 33 feet (Class 2)
Talk time: 6 hrs
Standby time: 7 days
Features: Call Transfer, Last Number Redial, Call Waiting
Design (4 out of 5)
The Jabra BT 2080 features a simple design which doesn't focus much on style. It is a sleek rectangular headset with dimensions of 2.1 x 0.6 x 0.4 inches and is very light at just 0.3 oz. It is very compact and fits nicely over your ear using the flexible ear hook. There is a multifunction button on the front and a volume rocker on the left. On the top, there is a charger slot while on the back lies a small power button. Below the power button, there is the ear hook and the battery and Bluetooth indicators. The earpiece is very comfortable to wear and won't be a hassle, even if you wear it for hours.
Features (3 out of 5)
There aren't any advanced features on the Jabra BT2080, it is a budget headset after all. You can answer, make and reject calls using the multifunction buttons. It has call waiting support and allows you to redial the last number. You can also transfer calls from your phone to the headset and vice versa. There aren't any noise cancellation DSP technologies in the Jabra BT2080 so the call quality isn't as good as some of the high end headsets like the Aliph Jawbone 2 or the Motorola H17.
Performance (3 out of 5)
Despite having no noise cancellation, it performs adequately well in noisy surroundings. The volume levels are good and unless the background noise is very loud, it is possible to maintain a conversation. It works with Bluetooth enabled mobile phones and has a range of 33 feet. It has a nice battery life of about 6 hours, better than most other Bluetooth headsets.
The Verdict (3 out of 5)
The Jabra BT2080 is one of the few good Bluetooth headsets in this price range. It is perfect if you need an entry level headset but don't want to spend a lot. At $20, it is definitely worth a try. However if you can increase your budget to $40-$50, I would recommend the Aliph Jawbone 2 or the Plantronics Explorer 395. Both of them are excellent options at those prices, especially the Jawbone 2.