Find Out Which Company Sells the Best iPhone Headset with Mic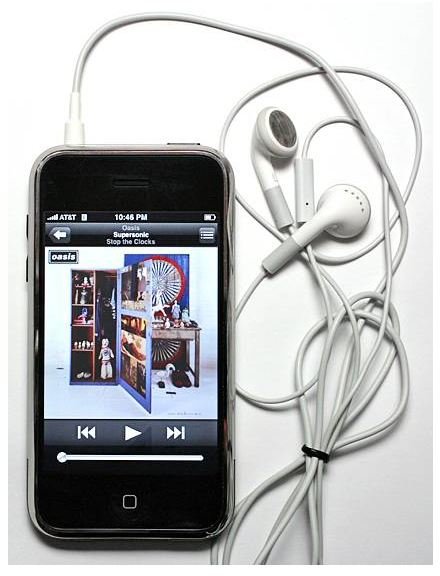 iPhone Headsets with Mic
iPhone headsets are the easiest way to stay in touch with your contacts and listen to music while on the go. The iPhone's stock earbuds are more technically advanced than they seem as they contain an inline microphone for speaking into the phone as well as a controller for answering and ending calls. Upgrading this simple stock headset isn't difficult as there are many different brands and types of iPhone headset with mic that sound great and also come with added features.
VModa Remix Remote (4 out of 5)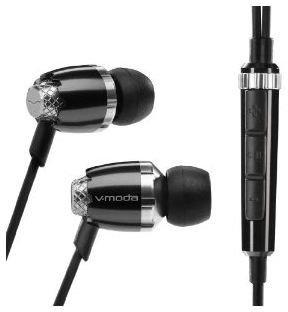 The VModa iPhone headset with mic is stylish and it provides excellent bass and music playback as well as offering a hands-free way to answer calls. The VModa headset is a very durable device and features a gold-plated jack in an L-shape which decreases its depreciation. The cord has a control panel and built in mic. These headphones are available in varying colors and cost $79.49 at www.amazon.com.
Klipsh Image S4i (5 out of 5)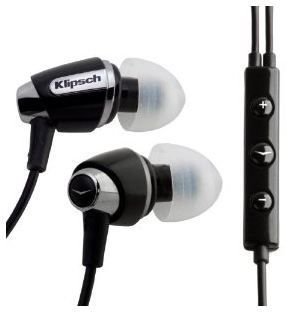 Finding a set of iPhone headsets with a microphone attached is a common quest so Klipsch has answered the call. This iPhone headset with mic comes with volume control and a call or music button. They are black and glossy and made of plastic but are very sturdy and will last a long time. Their chrome aspects go well with the iPhone's design as well. They produce an excellent quality of sound and enhance voice calls to crystal clear reception. They come standard with several earbud tips, a cleaning cloth and a carrying case. In total they cost $99 and can be bought at www.amazon.com.
Etymotic hf2 iPhone Compatible Headphones (5 out of 5)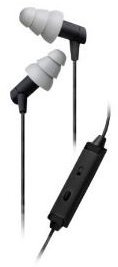 This iPhone headset mic is a stylish device which enhances sound and call quality. They are specially designed to produce an equal amount of treble, mid and low levels within music and during phone calls. Its four foot cable contains a microphone and call control buttons that double as music control rockers. They are also packaged with a set of three eartips, an extra foam eartip for people who are uncomfortable with in-ear tips, cleaning tool and a carrying case. The Etymotic iPhone headset mic costs $149 at www.amazon.com.
Aliph Jawbone Prime Bluetooth (4 out of 5)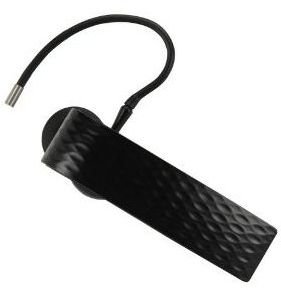 The Aliph Prime Bluetooth iPhone headset follows the tradition of jawbone headsets. They feature noise cancelling technology that cancels out disturbances and ambient noise from the microphone in order to relay and receive a clear call quality. The Aliph Jawbone Prime iPhone headset with mic is stylish and lightweight and is available in 7 different colors. It offers up to 192 hours on standby and up to 4 1/2 hours of talk time. It includes 2 earloops, USB cord, 6 earbuds in 3 different sizes and a wall charger. This stylish headset costs $35.76 and can be purchased at www.amazon.com.
BlueAnt Q1 (5 out of 5)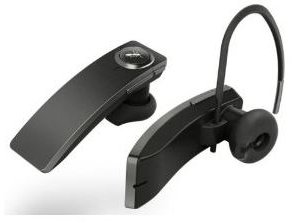 This iPhone headset and mic lasts for 4 hours of talk time and up to 120 hours of standby. Its most outstanding feature is its voice command interface. This headset can check its battery level, call preset numbers or speed dials and answer calls. It also features a voice tutorial introduction into the use of the headset which makes reading a manual unnecessary. This iPhone headset with mic also features noise cancellation technology and is packaged with an earloop, USB charger, different sized earbuds and an adapter. The stylish BlueAnt Q1 costs $39 at www.amazon.com.
Verdict
These iPhone headsets make using the iPhone easy. Out of the many iPhone headsets listed only one offers the very best in quality. The BlueAnt Q1 is not only a traditional jawbone headset but also offers the best in call reception and battery life. Its more promising feature is its voice command package which allows users to speak commands into the headset and have it react accordingly. This makes for a truly hands-free device. The voice quality is superb as per the reviews by its users, but ensure that you buy the headset from a reputable company so that you are eligible for warranty should the need arise.