Get an iPhone Stylus for Maximum iPhone Functionality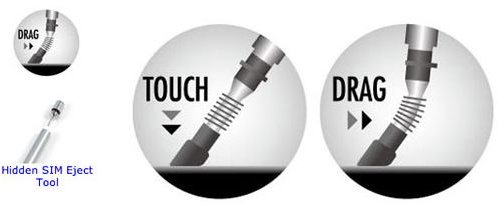 iPhone Stylus
In the world of technology a stylus is a computer accessory or pointer which is used to select options or perform tasks on a touchscreen device. The iPhone was developed to promote touching the screen with fingers. In order to have a stylus work efficiently with this technology some companies have developed styluses specifically for the Apple iPhone, iPod and iPad touch screens.
Japanese Touch Pen (5 out of 5)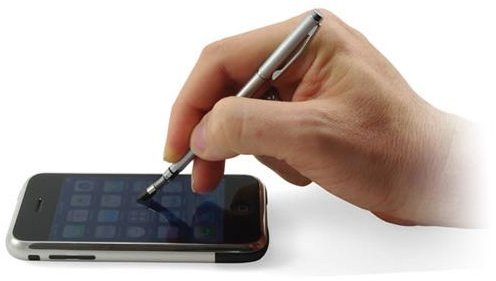 The Japanese Touch Pen Stylus is made of metal and is available in either silver or black. The technology behind this iPhone stylus is its rubber end and an angled spring above it. The spring makes dragging across the screen easy when a little pressure is applied to the pen. This iPhone stylus has a few added features such as a shirt clip and a SIM eject button located at the butt of the pen. The Japanese Touch Pen Stylus feels rather heavy due to its metal body but it does feature a sleek and state-of-the-art design. Its main drawback is its inability to register touch while angled. The tip of the iPhone stylus is angled and needs to be firmly planted on the touchscreen before the smartphone reacts to it. For people who use their iPhones for drawing or applications that require accuracy this stylus may not be for you. The Japanese Touch Pen Stylus can be purchased for roughly $15 at this Japanese Touch Pen Stylus Purchase Link.
Pogo (4 out of 5)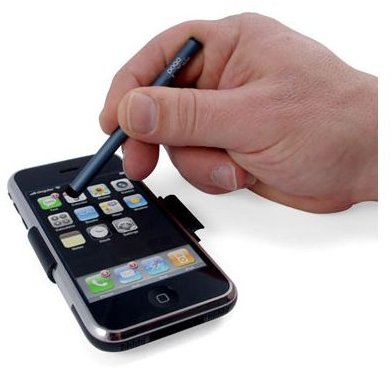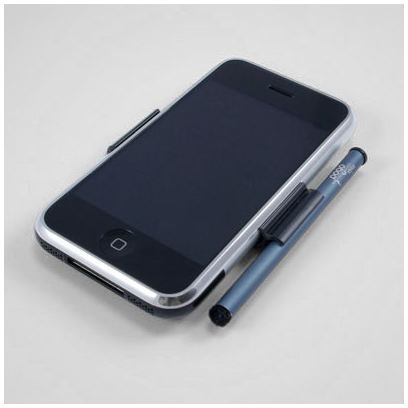 This iPhone stylus is not as stylish as its aforementioned competitor but reacts well with the iPhone's touchscreen. The Pogo iPhone stylus is made from plastic which makes it very lightweight. The tip is rounded like that of a rubber at the end of a pencil and made of a soft felt. Other rubber tipped iPhone styluses tend to leave streaks and marks on the screen but the Pogo stylus's felt tip does not leave a trace. It comes with two holding clips which fasten to the side of your iPhone as misplacing a stylus is a common problem. This iPhone stylus is very accurate and does not require much pressure to be applied before the iPhone registers its movements. It costs between $15 and $20 and can be purchased at this Pogo iPhone Stylus Purchase Link.
TouchTec Pen (5 out of 5)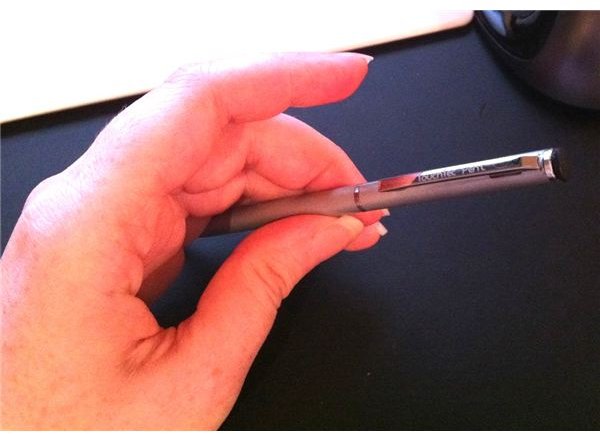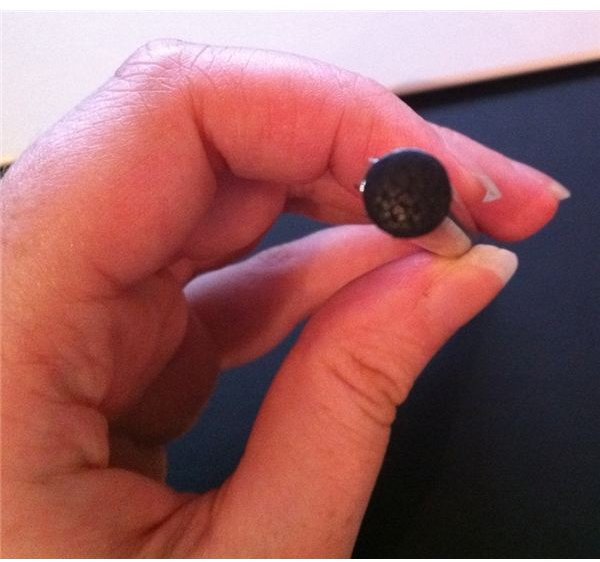 The TouchTec Pen is a new product described by its creators as a "multi-function capacitive touch screen stylus and ball point pen". Essentially, this iPhone stylus is not only able to work with your smartphone but doubles as a pen as well. This unique stylus is available in silver with news of newer colors becoming available to the public very soon. The top of the pen is flat and covered in leather. This end is what will be used to manipulate data on an iPhone. For people who use iPhones for drawing, the TouchTec Pen Stylus is perfect as it responds well and produces accurate lines and results while being used. This technology is quite useful as it is both a stylus and a pen. It retails for $20 and can be found at this Touch Tec pen Stylus Purchase Link.
SoftTouch (4 out of 5)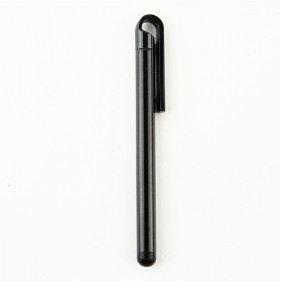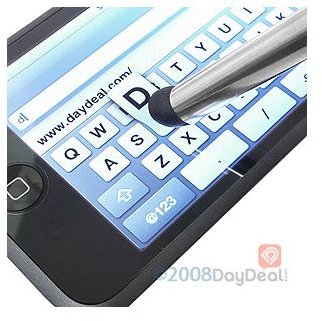 This precision stylus allows for accurate typing and drawing on the iPhone's touchscreen without leaving marks and smudges behind. The soft rubber tip does not scratch the iPhone's sensitive screen and it also comes with a pen clip so it can be stored in a pocket or in a book or diary. This iPhone stylus was created specifically for the device. It does not need excessive pressure to have the phone register its taps or drags. It is available in black and silver and weighs approximately 5 grams. It costs $13 retail can be purchased via: Soft Touch iPhone Stylus purchase Link.
Dagi Stylus (5 out of 5)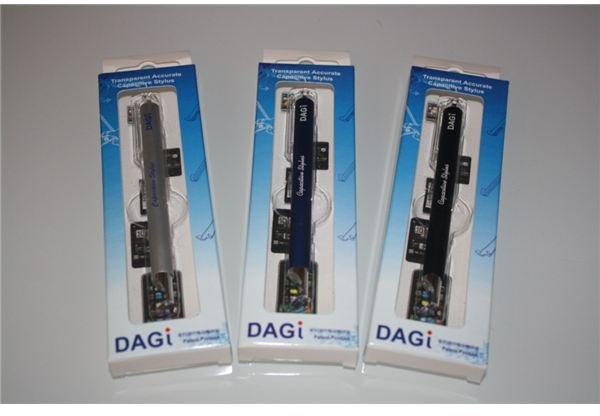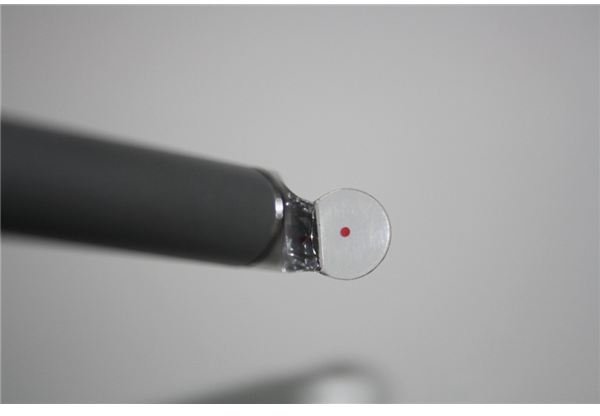 The Dagi Stylus works perfectly with both the iPhone and iPad due to its touch sensitive capacitive styli. It allows users to draw and write directly on the screen. The technology behind the device is the clear plastic circular disc at its end that is angled. It has a touch sensitive dot in its center that makes writing and drawing very simple. Because the part that touches the screen is clear, users can manipulate the dot by dragging and tapping their device more accurately. It also features a shirt clip at one end for easy storage and a hole in it for a lanyard. Its body is made of aluminium while the styli end is plastic making it very lightweight. It can also be used with several other devices including HTC phones. It costs $22.90 and can be purchased at this Dagi Stylus Purchase Link.
Conclusion
These styluses are used mostly during the winter when taking gloves off in order to manipulate the device is most dreaded. The iPhone stylus is probably the best invention for people looking for accurate input into their iPhone device whether they are drawing or using it for simple text or writing. Additionally, they are often used year round by people with hyperhidrosis (overactive sweat glands) that makes it hard to use a touchscreen with their fingers. Also, excessive use of touchscreen devices will eventually cause some form of sensitivity in the finger tips, so for business people who are usually working from their laptop and their iPhones, it is recommended that they get both a USB mouse and an iPhone stylus.
.