The Best BlackBerry Pearl Cell Phone Covers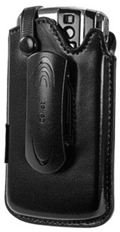 Complementary Gadgets
Accessories such as BlackBerry Pearl cell phone covers are vital to protect your phone. In order to produce desirable products, the manufacturers of these cell phone protectors should consider that the BlackBerry Pearl has been designed as a personal digital assistant as well as a portable media player. A prime factor in the cover's design is the market profile of the users of this smartphone. Many BlackBerry users are business people seeking stylish but affordable and durable covers that supplement the benefits of their multi-function phones.
Cellet Black Leather Signature Case
A search for the five leading choices of BlackBerry cases will likely include the Cellet Black Leather Signature Case. This cell phone cover is crafted out of high grade leather. Its design is so precise that it supports the oft-overlooked sleeper function of the cell phone. Likewise incorporated in the design is a magnetic flap for safe, secure, and easy phone access. This elegant leather case can be easily attached to a bag, purse, belt, or waistband through a removable sprint clip. Its slim design allows the case to be placed in the user's pocket easily and comfortably. This signature case is available for $27.00.
OverBoard Waterproof Case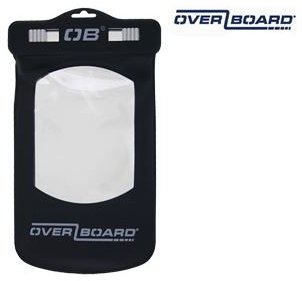 The OverBoard Waterproof Case also deserves a place on any list of the top five BlackBerry Pearl cell phone covers. It is specifically for those who love the outdoors. This product is completely waterproof and can be submerged up to a depth of six meters or nineteen feet. Manufactured out of 0.42 millimeter soft matte PVC, this case's water-tight feature is made possible through a slide seal system. This system is so efficient that most devices encased in the OverBoard Waterproof case will float when dropped into the water. The BlackBerry camera function is also enhanced by the Lenzflex back window of this superior case. Full access to the phone features is enabled by the case's transparent front window. Equipped with a neck lanyard, this case is available at $24.95.
Aquapac Plastic Case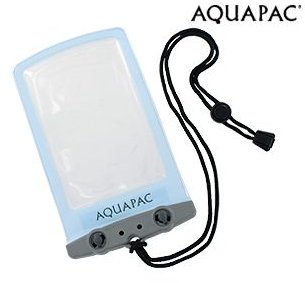 The Aquapac Plastic Case is another top option for BlackBerry Pearl cell phone cases that can match the demands of water sports. Encased by an Aquapac, smartphones will float in the water. It has a one hundred percent waterproof guarantee up to a depth of five meters or fifteen feet, courtesy of a patented Aquaclip locking closure design. This case not only protects the phone from saltwater but also from the UV rays of the sun. It also shields your BlackBerry Pearl from dust, sand and dirt. Via a special window, a user can place and receive calls even when the BlackBerry is inside the Aquapac case. Convenient to use with its stylus holder and carrying cord, this case costs $24. 95.
Prima Open Face Premium Leather Case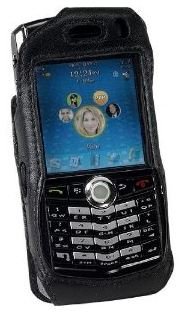 Those BlackBerry users who prefer fewer frills on their protective phone cover will be at ease choosing the Prima Open Face Premium Leather Case. This product provides the basic durability that is a must for all cell phone cases, as well as access to control phone functions and full screen visibility. It is equipped with a spring-loaded clip that swivels for added convenience. Best of all, this case costs just $7.95.
Pink Silicone Cover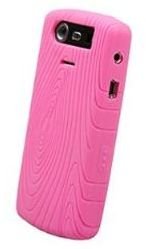 Another affordable topnotcher for the BlackBerry Pearl is the pink colored Silicone Cover. Its silicone composition makes this case not only durable, but also lightweight and scratch resistance. This case is exclusively designed to protect the new Blackberry Pearl and at the same time give it a new look. This cell phone case is affordably priced at $7.99.