iPhone Accessories that are Just Plain Ridiculous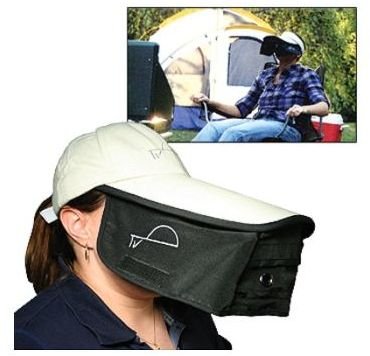 iPhone Accessories
Many people wonder who it was that created such incredibly daft products, who allowed them to be made and much more sold to users worldwide in the first place. Here we will list some of the most ridiculous iPhone accessories.
iPhone TV Hat (4 out of 5)
Following the laptop burka, manufacturers scrambled to make the most inconvenient and embarrassing twin for the iPhone
. The iPhone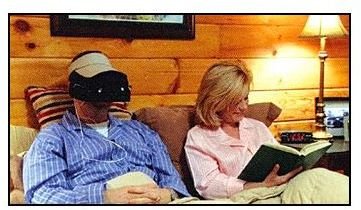 TV hat is a contraption that allows users to privately view movies from their iPhone. It is essentially a hat with a long bill in the front and a tent like covering all around. The iPhone slides into a pocket and is attached to a 2.5x magnification screen. It delivers a movie to you like no one has ever seen. If you are thinking this contraption is private, imagine sitting around with a big black box over your head.
The developers behind this amazing flunk suggest it for use while at the beach, on a plane, camping or even while at home in bed so as to not disturb your partner. The greatest and perhaps smartest thing about the iPhone TV Hat is that you won't be able to see the people who are gawking, pointing and laughing at it. Users have the option of hat color, an additional neck protector and it fits most MP3 players including the iPhone and iPod. This amazing invention can be purchased for a low sum of $29.95 plus a $7.95 shipping and handling fee and can be found at buytvhatnow.com.
iPhone Retro Holder Display Stand (3 out of 5)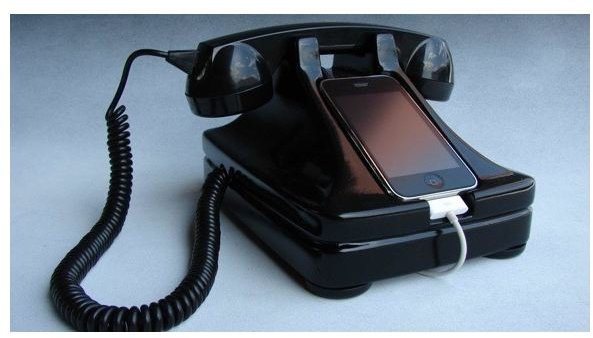 This is probably the coolest and oddest iPhone accessory on the market today. Although ridiculous it attracts people who are looking for a flash into the past. This accessory is a display stand that looks like an old retro telephone. It features a glossy black finish and when inserted fits the display of your iPhone perfectly. It can be set on a table and acts like a real retro telephone. The iPhone Retro Holder Display Stand is currently available at Classikool.com for £9.95.
Bacon and Egg iPhone Case (2 out of 5)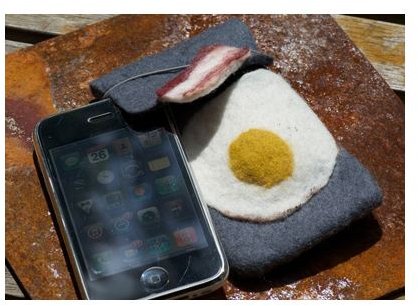 iPhone cases are very popular, not only are they stylish but they keep the device clean, without scratches and safe from roaming fingers. This case, however, did not get the stylish phone call. The felt case is decorated with images of bacon and eggs. This is a purely customizable piece of artwork, the felt is one seamless piece, just the right size for an iPhone and the egg can be opened to fit an earphone and other small accessory. In a sea of ridiculous iPhone accessories, this one hits the mark perfectly. It costs $8.00 and can be purchased at: Etsy.
iPhone Retro Cassette Cover (4 out of 5)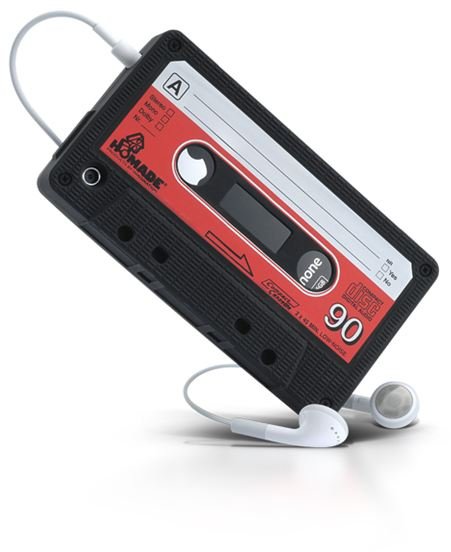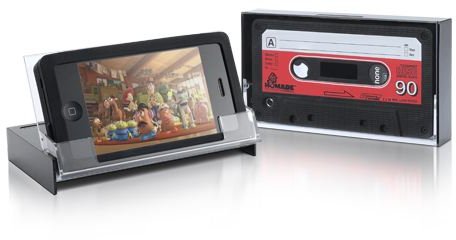 Developed with the old school in mind, this and most other iPhone accessories dresses up an already great product with ridiculous insertions and unnecessary attachments. The iPhone retro cassette cover is a sheath that covers an iPhone and makes it resemble an old cassette. It is very realistic and will have even the youngest user relive the youth they never had. It essentially, protects your iPhone from scratches, falls and dust. The cassette cover is made of silicone and when opened acts as a stand as well. Sadly, the iPhone 4 is not compatible with this player but for all others it is a perfect fit. The cost of this ridiculous product can be found through its website and through contact with its makers at Thumbsupuck.com.
Keychain Speaker Amp (4 out of 5)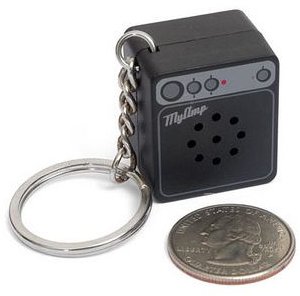 If you have ever been given the impression that your car keys are in need of their own musical theatre then the Keychain Speaker Amp has accepted the challenge. The tiny amp attaches to your keychain and produces a surprisingly exceptional sound quality. It has a small internal battery and can be charged via a USB and can be hooked up with any iPod or iPhone. Soon, your keys will be rattling happily with the tune as these mini amps blast from your pocket. The Keychain Speaker Amp costs $9.99 and can be purchased at: Think Geek.
iPhone Hoodie Cover (3 out of 5)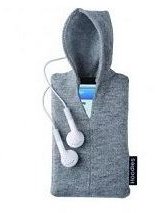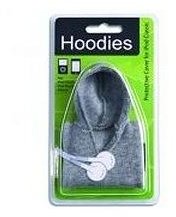 A new age of conceptual and uselessly designed iPhone pockets have been created. The iPhone Hoodie Cover is just the tip of the iceberg. This sheath looks and apparently acts like a hoodie, keeping your chilled iPhone warm. Obviously, this case is just for show but it is an interesting addition to a sea of weird and geeky iPhone accessories. It fits all 2G, 3G and 3GS iPhones as well as the iPod touch. This stylish hoodie can be purchased via Amazon for about $10.00 via this Purchase Link.
iCarta Stereo Dock for iPhone/iPod Plus Bath Tissue Holder (4 out of 5)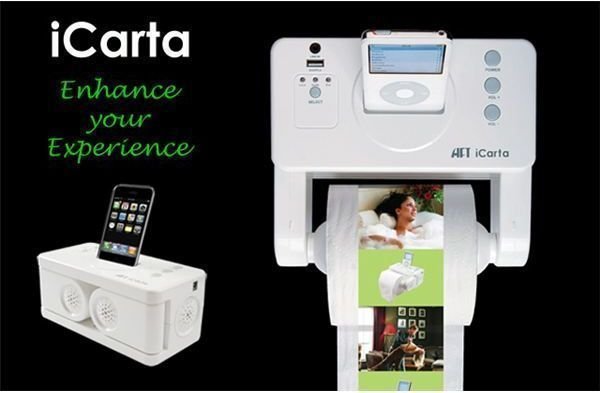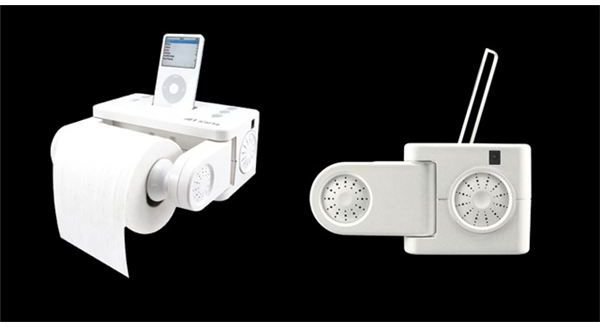 Ever been sitting on the toilet and wished for some soothing tunes to help you along with your task? The iCarta Stereo Dock for the iPhone and iPod makes that possible. This wall mounted stereo dock also integrates a bath tissue holder into its design. This ridiculous invention features moisture-free speakers and provides exceptional sound quality. It works using AC power and is removable in case you opt to listen to music and use the bathroom individually. It can be purchased at atechflash.com at a special sale price of $29.99.
Box of Chocolates Candy Gadget Case (3 out of 5)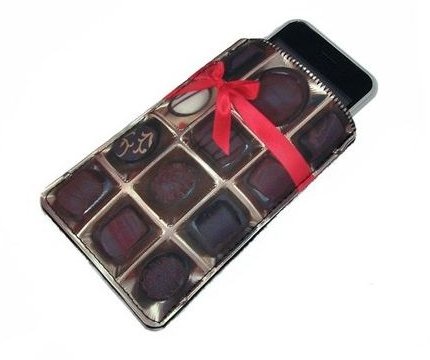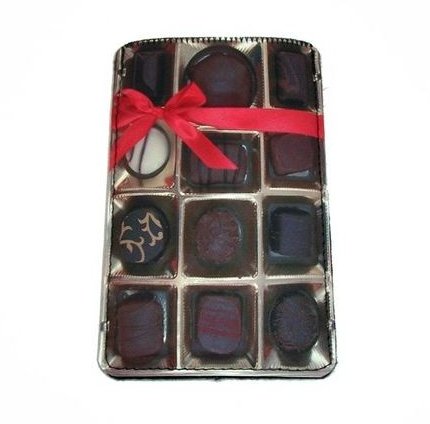 People are leaning more and more towards cases that may trick a few friends and hold their iPhone snugly and safely. The Box of Chocolates Candy gadget case looks just as described, like a box of chocolates. If the fake chocolates melt it can be easily hand washed. It is available for $18 and can be purchased at Etsy.
Conclusion
These are just a few of the most ridiculous iPhone accessories available to the public today. Granted, some of these products have received an upsurge in consumption as a result of this and articles like this. The iPhone is a great mobile device and most people search for cool and interesting accessories to compliment it. While there is a need for iPhone accessories, regardless of how daft the idea behind them was, it is a surety that someone somewhere will have a need for them and run to the nearest mall, or sign into the first online store and purchase them. Some of these gadgets are downright ridiculous additions to a wall of failures while some are surprisingly cool, but geeky, and oddly enough highly usable.