Best BlackBerry Curve Accessories for the Curve 3G Smartphone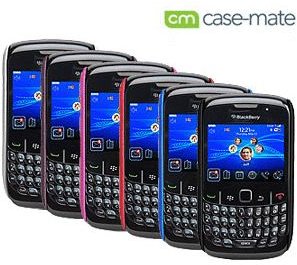 BlackBerry Curve Accessories
With any new phone there will be loads of useful accessories specifically designed for it. The BlackBerry Curve 9300 already has quite a few accessories because it has a similar shape and form to the previous Curve models so many of them are compatible. New BlackBerry Curve accessories are also beginning to hit the market. Below you will a find the top ten list of BlackBerry Curve accessories that are made for or compatible with the BlackBerry Curve 3G.
1. Case-Mate Barely There Case for 9300 3G (Curve) (4 out of 5)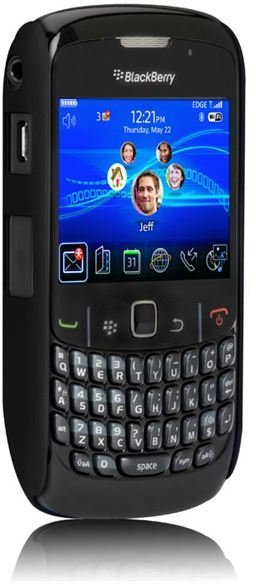 The Barely There range is a new line of cases from Case-Mate and they are made to look sporty by not carrying any extra bulk or smothering your BlackBerry. They are, however, still designed to protect your phone without hiding the phone's design and physical features.
This phone case features a very slim profile, a shell that is flexible and impact resistant, covers for the corners and the back of the cell phone, and screen protection. It is available in 6 different colors to suit your style and taste. You can get a case in Black, White, Red, Blue, Pink or Purple.
You can Purchase a Case Mate Barely There Case for your Curve 9300 for only $16.95.
2. iGrip Universal Fit Flexible Mount for 9300 3G (Curve) (5 out of 5)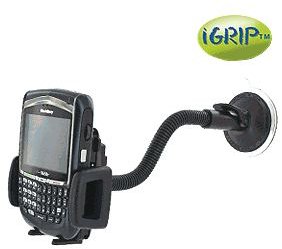 If you drive, you are definitely going to need a vehicle mount for your Curve 3G, unless you want to constantly be searching for your phone on the car seat or the floor of the car. The iGrip can be attached securely to your car's windshield with the use of a strong suction cup. It has a neck that is flexible and a functional adjustable holder that allows the driver to utilize their phone hands free when driving. The sides of the holder are padded and will protect your BlackBerry Curve from shocks and jolts, it can also be moved in and out by pushing a button. Purchase your iGrip Universal Fit Flexible Mount for $19.95.
3. BlackBerry micro-USB Car Charger for 9300 3G (Curve) (4 out of 5)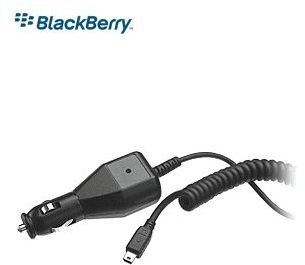 How often have you been on the road with a dead or dying battery? How many more times would you like it to happen to you? I don't know your answer, but my guess is: none. It is therefore a necessity to have a BlackBerry Curve 9300 car charger available. This is probably one of the most essential BlackBerry Curve accessories that everyone with a Curve should own in addition to a second battery.
It is so simple to plug your charger into the cigarette lighter section of your car and charge your phone. Buy a BlackBerry micro-USB Car Charger for your Curve 3G for $14.95.
4. BlackBerry micro-USB Intl Travel Charger for 9300 3G (Curve) (5 out of 5)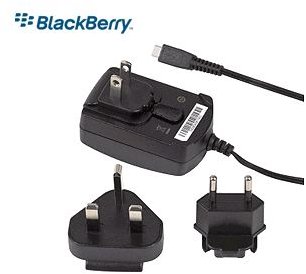 Whether you travel a lot or have recently decided to take a trip overseas, ensure that you are able to charge your BlackBerry Curve in any available outlet in that country. Whether you are in Europe, America or the Caribbean, this International Charger comes equipped with two removable adapter plugs that can be used in the States and in other International Countries. It is versatile enough to be used with either a 110 volt or a 220 volt socket and it is still a compact and lightweight device that provides constant energy and voltage. Your BlackBerry will be charged quickly and safely. The perfect BlackBerry Curve accessory for jetsetters. Purchase your BlackBerry micro-USB Intl Travel Charger for $19.95.
5. SanDisk 16GB microSDHC Card for 9300 3G (Curve) (4 out of 5)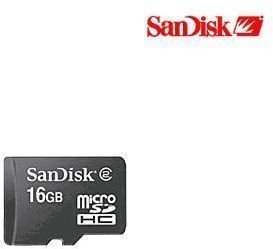 While most BlackBerries comes with 2GB of memory that can store a substantial amount of data, most people will want to increase that amount in order to facilitate large media files, games and other applications. Why not go for gold with a 16GB microSDHC card? No SD card adapter included.
This microSDHC card is compatible with many devices, not just the BlackBerry Curve 9300. Although it is very similar to the standard micro SD card, they are not exactly the same thing and you should check your device's manual to ensure that they are in fact compatible if you plan to use it in anything other than your BB Curve 9300 3G. Buy the SanDisk 16GB microSDHC Card for $59.95.
6. Blueant Supertooth 3 Bluetooth Speakerphone for 9300 3G (Curve) (5 out of 5)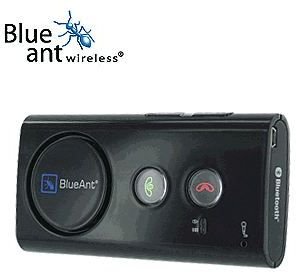 The BlueAnt Supertooth 3 is a handsfree speakerphone that provides a safe way to have a cell phone conversation while driving. This is one of the coolest BlackBerry Curve accessories as it is not only useful, it is also very nifty and it provides a safe alternative to a main cause of road accidents in most countries. It is equipped with voice alerts to help you to connect the speakerphone to your BlackBerry and to sync your address book. It also provides caller ID, so when the phone rings, you will know the name, number or ID of the person who is calling and all you have to do is say "ok" and the call will be answered. Therefore, you will have no need to remove your hands from the steering wheel or even take your eyes off the road.
This device can be installed and synced with your phone within seconds and works great whether you are parked or driving and whether your window is up or down because it will make automatic sound adjustments to ensure the best sound quality.
Anyone anywhere can use the BlueAnt Supertooth 3 as it facilitates 5 different languages, which include English, French, Spanish, German and Italian. You can sync the device with the voice dialing feature on your phone so that you can also make a phone call without jeopardizing your driving.
The device is not plugged in so of course you know that it operates with a battery, but the good news is that it's a rechargeable battery and it can be easily charged on your computer with a USB cable or with the travel charger or car charger that is supplied with the device. Purchase a Blueant Supertooth 3 Bluetooth Speakerphone now for $109.95.
7. Seidio 1500mAh OEM-Size Extended Battery for 9300 3G (Curve) (5 out of 5)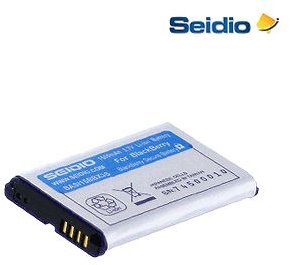 As stated earlier, a car charger and an additional battery are always priority BlackBerry Curve accessories, but don't just get any BlackBerry Curve battery; get a Seidio 1500mAh OEM-Size Extended Battery**.** This is an extended life battery created by Seidio that will not only serve as a backup but will also provide a longer battery life than the original BlackBerry Curve battery that you had before. It actually provides up to 35% more battery life.
For people who are constantly on the move and do not even have that extra time to spare to charge their battery in their car, this is the ideal BlackBerry accessory. Along with the BlackBerry Curve 9300, this battery is compatible with the 8530, 8520, 8330, 8320, 8310 and the 8300. So if you have any of the listed BlackBerry models, now is the time to buy a Seidio 1500mAh OEM-Size Extended Battery for only $44.95.
8. v-moda vibe duo In-Ear Headphones w/ Mic for 9300 3G (Curve) (5 out of 5)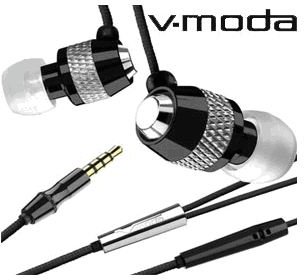 If you constantly use your cell phone chances are that you are going to be holding it when you would rather be using your hands to complete some other task. Or maybe you are one of those people who try to juggle it between your ear and your shoulder. Instead of risking damage to your ear and your phone, why not get a v-moda vibe duo In-Ear Headphones w/ Mic. It is a perfect combination of style and audio quality and because of its noise isolation feature; it allows you to have clear handsfree conversations without the need to juggle. It has an integrated call/music control button that allows you to switch between calls and your audio media very easily. The earphones are fitted with a silicone finish that can be changed to suit the size of your ear. Three separate sizes are included with the earphone to ensure the most comfortable fit.
This is a great headset for listening to music because of its bass vibrations, its built in mid range and its vivacious highs. Your music may even sound better through the earphones than without them. You can buy a pair of v-moda vibe duo In-Ear Headphones w/ Mic for $99.95.
9. Aquapac Handheld Case for 9300 3G (Curve) (5 out of 5)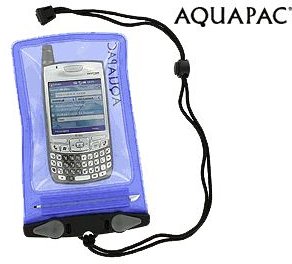 This is not just another phone case in the line of BlackBerry Curve accessories; this Aquapac case is a complete waterproof solution to being caught in the rain with the need to use your phone. As a matter of fact, your phone will still be protected even if you are 15 feet under water. It even protects your phone from salt water and UV Rays. It's not just water resistant but it will also keep your phone free from dust, dirt and sand to prolong the life and functionality of your BlackBerry. It comes with a carrying cord, so if you are going to the beach or a pool party, you no longer have to leave your phone at home or in the car because you are also able to accept and make phone calls while your phone is in the Aquapac case. However, the microphone may sound a bit muffled, so if you can have the conversation later, then you can ask the person to call back or call them back.
The Aquapac case is not shape oriented, so you can actually use it with other smartphones or MP3 players. If your camera is small enough to fit in it, then you can use it for that too. Buy an Aquapac Handheld Case for $24.95.
10. OtterBox Defender Case for 9300 3G (Curve) (5 out of 5)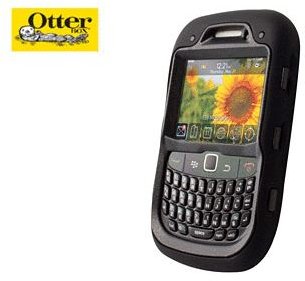 If your BlackBerry Curve is constantly at risk of falling or is in an environment that is prone to dust, then you should definitely get an OtterBox Defender Case for your BlackBerry Curve 3G. It is the most protective case when compared to other similar cases in the BlackBerry Curve accessories department. As the name suggests, it is made to defend your phone from common dangerous occurrences such as, bumps, drops, shock and dust, while still allowing you to access all your keys and features. This is highly rated against drops, bumps scratches and dirt, but is not intended for water, so if you need water protection, try the aforementioned accessory. It is compatible with four sets of BlackBerry Curves, they are: 9300 3G, 8530, 8300 and 8520. Purchase the OtterBox Defender case for $44.95.