Recommended Samsung Eternity Accessories You Should Have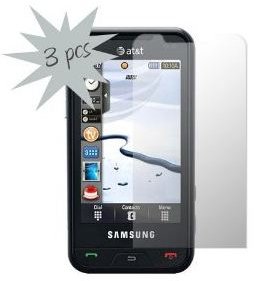 Samsung Eternity
Samsung Eternity accessories can make the handset more stylish and fashionable. Here is a quick look at five of the best Samsung Eternity accessories that can be found on and bought from Amazon.com.
Durable Clear Reusable LCD Screen Protector
This LCD screen protector is sure to keep your Samsung Eternity display screen free from scratches and smudges. This clear, durable and thin LCD protector covers the entire front screen of the Samsung Eternity. It quickly and conveniently adheres to the screen, which means you will not have any trouble when sticking this accessory to your Samsung Eternity LCD screen. It is made of non adhesive sticker that will leave no residue on the LCD screen. This item is available for $1.50 and includes 3 screen protectors, a soft card and a cloth.
Solid Silicone Skin Cover Case Protector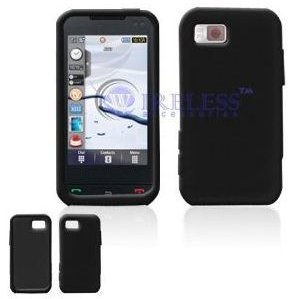 Protect your Samsung Eternity from the usual bumps and bruises with this silicone skin cover. This is a snap-on protector case with a hard cover that covers the Samsung Eternity handset well. It snaps right over the phone for a more stylish look and offers basic protection. It fits perfectly on the Samsung Eternity and comes with openings for ports and keys. The silicone material also provides better grip when handling the handset. This item is priced at a reasonably low $1.50.
Protective Case Faceplate Cover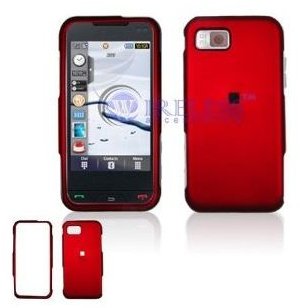 This protective case cover will not only provide a great protection against scratches and bumps but will also reveal the personality of the user. This accessory fits well with the Samsung Eternity and should prevent any scratches from damaging the look of the handset. It also comes with openings to make way for the side and top buttons, the charger and dock connector ports, and headset jack. The protective case likewise has a detachable belt clip for added convenience. Best of all, this accessory would dress up any Samsung Eternity handset and make it look more contemporary and hip. This red protective case faceplate cover is yours for $2.96.
Samsung Eternity Car Charger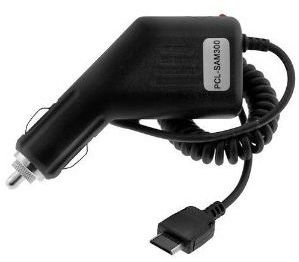 For owners of the Samsung Eternity who are always on the go, this car charger is a must. Whether hopping from one meeting to another or moving from one city to another, owners of a Samsung Eternity can be assured of continued connectivity with this car charger. This charger, priced at just $0.01, is small and lightweight for better convenience and portability. It is also easy to store given its size. The charger can also be relied upon to charge any Samsung Eternity handset quickly, as it can charge up to 95% of the battery capacity in just 2-3 hours.
OEM USB Data Cable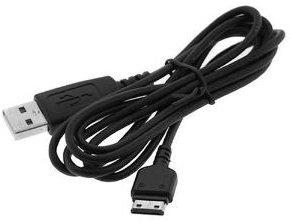 With this data cable, users can easily update their Samsung Eternity and its address book, pictures, email, and more. This data cable connects the device to a computer through a USB port supported on Windows 98 up to Windows XP. The USB Data Cable is already included in your Samsung Eternity mobile phone package but it is very convenient to have an extra to carry with you in your in your bag leaving the original cable at your home or placing one in your office. It is priced competitively at [$2.87](https://www.amazon.com/Data-Cable-Samsung-Eternity A867/dp/B000PI9FMG/ref=pd_sim_cps_15&tag=brihub02-20).
For fun and useful downloads, check also the top 5 Games and the top 5 applications for the Samsung Eternity mobile phone.