The Top 5 Accessories for BlackBerry Pearl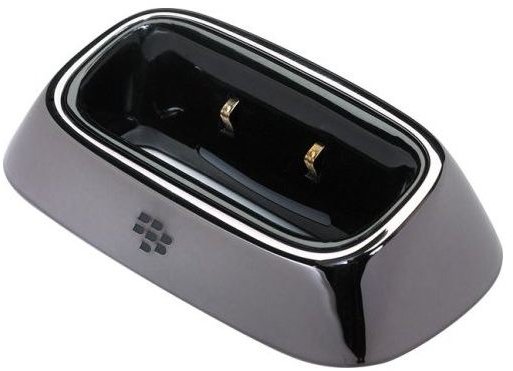 BlackBerry Pearl - What's New?
The sleek and compact BlackBerry Pearl smartphone is designed for business and casual use. It is perfect for individuals who lead active lifestyles and need a stylish smartphone with multimedia and other features. They also love to have various accessories for the BlackBerry Pearl to flaunt their device in style.
The BlackBerry Pearl is unique from other smartphones regarding the input keypad. It doesn't have a QWERTY keypad – a feature synonymous with every BlackBerry device. The phone's SureType system has replaced the traditional keyboard this time, surely to add some unique character to the phone. The system gives you different word suggestions, saving time on entering the entire word. To know more about this smartphone, read the in-depth BlackBerry Pearl review.
The Five Best Accessories for BlackBerry Pearl: BlackBerry Portable Charging Pod
If you are looking for convenience and style, then the portable BlackBerry Charging Pod will be your first preference in the list of BlackBerry Pearl accessories. Just connect the Pod with your device charger in a convenient place and use the device even when it charges. You can use the keyboard or the multimedia player, send email and make calls. What's more, you can sync up your data with your computer by plugging the USB cable into your device. The Portable Charging pod's sleek design and color will surely match the lustrous lines of your BlackBerry Pearl.
Buy the Handheld BlackBerry Charging Pod for $3.00
BlackBerry Premium Stereo Headset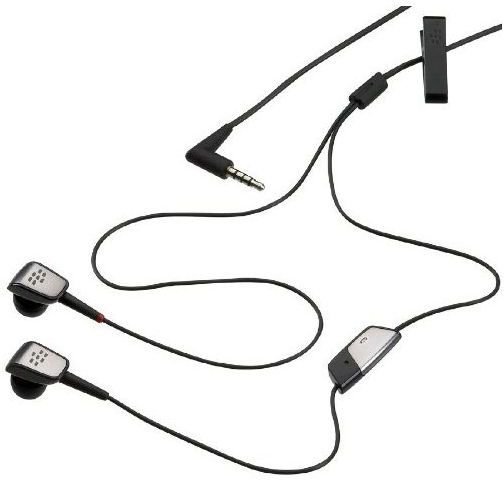 What's music to your ears without sound isolation and crisp audio quality? Well, this can only be achieved with a Premium BlackBerry Stereo Headset, which gives you rich sound and bass without any external sounds affecting your listening pleasure. The earphone set has a tangle-free elastomeric cord that ensures tangle-free listening. Its sleek control helps you access media controls – all with a single touch. The Premium Stereo Headset combines style and manageability with excellent features. A must-have for every audiophile looking for the best BlackBerry Pearl music accessories.
Buy the BlackBerry Pearl Premium Stereo Earphone for $18.11
Horizontal Pouch for Your BlackBerry Pearl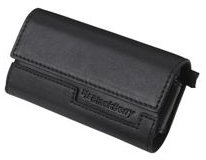 Style matters, especially when you have a sleek device like the BlackBerry Pearl. And for a classy phone you do need a classy pouch to flaunt it to your envious buddies. The Horizontal Pouch for your BlackBerry Pearl is an all-in-one business pouch that can carry your smartphone along with cash and business cards as well. It has a card slot to keep all your important contents.
Unlike normal smartphone pouches, the Horizontal Pouch has something unique. It boasts an energy-saving magnetic proximity sensor that firsts checks whether your smartphone is inside the case and then switches off the screen to save battery life. The design of this leather pouch is what makes it stand apart from other pouches. It is available in different color combinations and is considered one of the best accessories for BlackBerry Pearl.
Buy the BlackBerry Pearl Horizontal Pouch for $39.99 at ShopBlackberry.com
BlackBerry Wireless Headset HS-500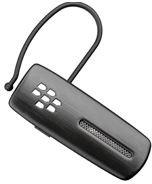 Wireless headsets will always have a place, no matter how brand new or unique your list of BlackBerry Pearl accessories is. The freedom of hands-free calling with a simple touch of a button is what smartphone users yearn for. The BlackBerry Wireless Headset is endowed with stylish design and simple features. You can activate voice dialing, answer, mute or end calls, all with a press of a button.
The automatic volume adjustment and noise cancelation features of the HS-500 BlackBerry Wireless Headset adjust with the background noise to give you crystal clear sound even in noisy surroundings. With best sound quality and performance, you can hit the road fearlessly with the BlackBerry Wireless Headset.
Buy the HS-500 BlackBerry Headset for $49.86
BlackBerry Music Gateway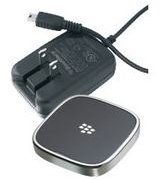 If you want to enjoy your favorite music on your home stereo or a portable stereo system from your BlackBerry Pearl, then you must have the Music Gateway. This slim and sleek BlackBerry Pearl accessory wirelessly streams music from your BlackBerry Pearl to a personal stereo or home surround system. All you have to do is pair your BlackBerry Pearl with the Music Gateway and plug the accessory into your portable stereo system to enjoy your favorite music.