Get Yourself an HTC Evo Docking Station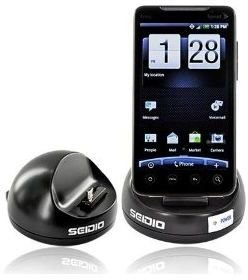 Seidio HTC Evo 4G Desktop Cradle Charger Dock (5 out of 5)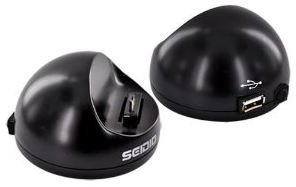 The unique design of this HTC Evo docking station will allow you to synchronize the data on your mobile phone while it is also being charged. All you need to do is to dock it and go from there. The Seidio HTC Evo dock is a twin cradle charger and it is accompanied by a USB cable as well as an AC adapter to plug into the wall outlet.
You can purchase your Seidio HTC Evo docking station for as low as $28.99.
USB Desktop Cradle Docking Station for HTC EVO 4G (4 out of 5)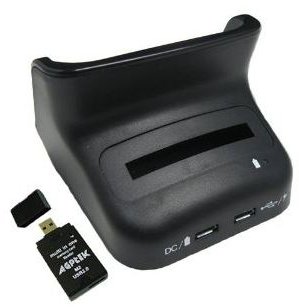 This HTC Evo dock features HotSync to allow data syncing and a charging section within the cradle. You can even opt to charge a second battery with the one device and not worry about the safety of your phone due to the charging dock's protection circuit. An LED power indicator lets you know when your HTC Evo docking station is active and working properly.
When you purchase this HTC Evo dock, you will receive an HTC Evo 4G second battery cradle, one USB 2.0 mini USB cable, an AC adapter to plug the dock into a wall socket and a USB 2.0 AGPtek Card Reader. The cradle is set to hold your phone comfortably and at an angle that allows you to read text from the phone on your desk or table without strain.
You can purchase this HTC Evo dock for as little as $19.99.
HTC EVO 4G USB Sync and Charge Desktop Cradle with Battery Slot (5 out of 5)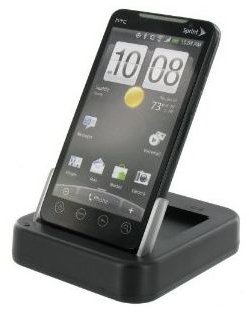 By now you know that no HTC Evo docking station is worth mentioning unless it can synchronize your data as well as charge your phone. Therefore, it should come as no surprise that this HTC Evo dock does that as well. This one also allows you to charge an additional battery in the rear of the dock for spare use. This one is also equipped with an LED light to show power status and an AC adapter to facilitate wall plugs. You will also get a USB cable for alternate charging options and synchronizing.
If you have never used a docking station before, that is not a problem as your package will also include an instruction manual. You can purchase this HTC Evo docking station for as little as $25.98.
Gomadic Universal Charging Station for the HTC EVO 4G (5 out of 5)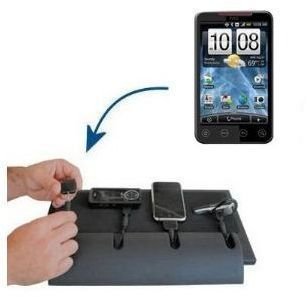 This HTC Evo docking station is a bit more costly when compared to the others above. However, its price is not without warrant because, while it provides pretty much most of the same features as the others above, it is also an Universal Charging station which means that you can use it to charge your other devices as well as your HTC Evo. You will, however, need to get additional tips for those devices if they differ from the HTC Evo. The good thing about this docking station is that as technology improves and new devices are made, you can simply purchase the tip and use the same charging station. Additionally, the wall socket adapter can be used in many different countries with different voltage power, so this docking station would be good to travel with.
You can buy the Gomadic Universal charging station for $49.95.
You may also be interested in some more HTC Evo accessories or HTC Evo cases.
References and Images
Amazon, www.amazon.com