A Detailed Review of the Sony Ericsson Zylo
Sony Ericsson Zylo Introduction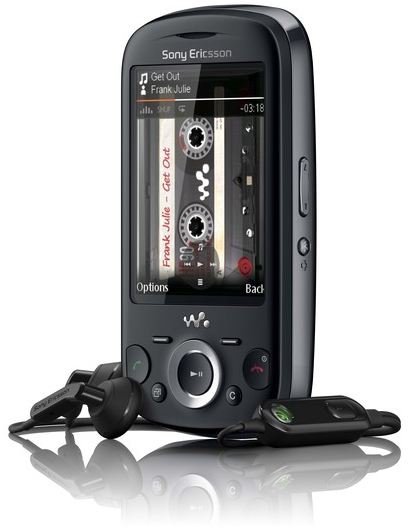 The Sony Ericsson Zylo is a very traditionally designed mobile phone. It is a basic slider phone with a headphone jack and it supports the Walkman brand. Its key features are its music and audio capabilities. It is a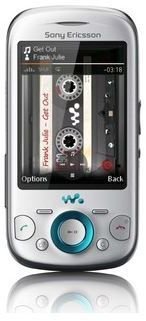 great mid-range device for people looking for a mobile phone with excellent media capable features.
Design (4 out of 5)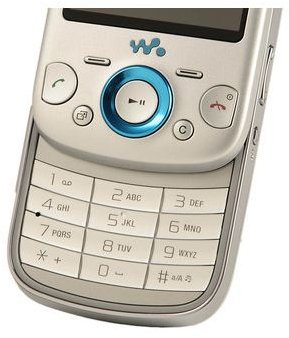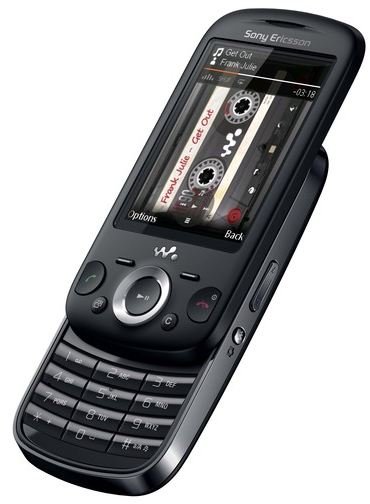 This Walkman phone is available in black, silver, pink or white. It is a candy bar phone which measures 103 x 52 x 11.5 millimeters, and weighs approximately 115 grams. At the front of the device is a 2.8 inch QVGA screen with a resolution of 240 x 320 pixels. This high resolution screen produces vibrant and brilliant colors that are not always seen in a Sony device. The Walkman logo is located directly underneath the screen in a bright blue color. Softkeys beneath the logo act as quick selection buttons and a circular D-pad enables users to select/play/pause media. On the left and right of the D-pad is another set of buttons for answering and terminating calls.
When the device is slid open it reveals a small T9 keypad and on the sides of the device there are a few quick launch and volume keys. On the opposite side there is a connector port for charging and connecting the Walkman's supplied headphones. Unfortunately the Sony Ericsson Zylo does not feature a standard 3.5mm headphone jack but packages specialized headphones with the mobile device. If those fail then users will need to purchase another special pair from Sony Ericsson.
User Interface (5 out of 5)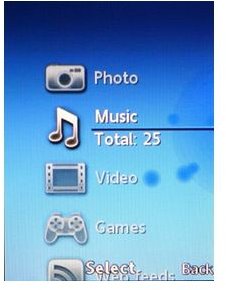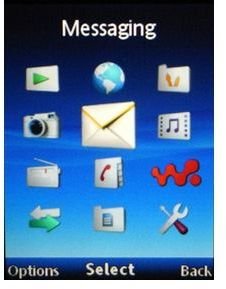 The Sony Ericsson Zylo has made noticeable improvements to the old user interface. The new homescreen features handy widgets, all accessible with the click of a button. The homescreen also features softkey links which can be used to access the Media app or the web search widget. It is simple to find and brings information up on the Zylo as the D-Pad also acts as a shortcut key by pressing left for messages and down for the contact list. The Play key or central key accesses the menu which contains 12 optional icons such as Messaging, Camera, Entertainment and Contacts.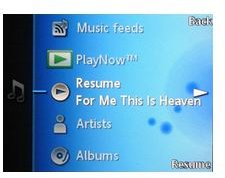 Users are also able to choose a theme of their liking, change icon styles, background image and even the layout and look of the menu in order to personalize their mobile device. One notable interface addition has been the accelerometer which allows users to view media in landscape mode.
Features (5 out of 5)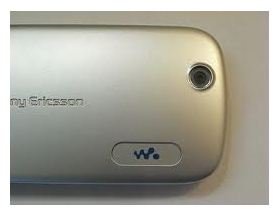 The Zylo music phone not only supports playable media but a few other features as well. The phone has been fitted with 3G access and the signal is decent but not lightning fast. NetFront browser is installed and loads quickly. The widgets access Twitter and Facebook and receive notifications. These social networking widgets make the phone a must have for teens and socialites everywhere.
The Sony Ericsson Zylo has been equipped with a 3.2 megapixel camera that has been inserted into the back of the phone. Within the camera's options there are Panorama and Burst modes for taking a selection of scenes such as portrait, landscape and lighting modes. This small but capable device can also record videos and access YouTube.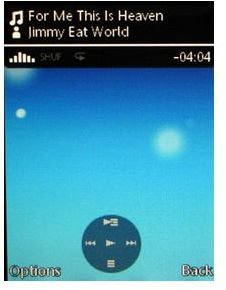 Within the phone's menu the quick select media options allow users to find music or videos, browse and play games. This media phone can also access the radio and FM stations. Although it does require headphones to be audible. Its best feature is FLAC support for large music files. This Sony Ericsson phone also has a standard list of utilities available such as Calendar, Alarms, Tasks, Notes and a Stopwatch.
Sony has preloaded some apps within the Zylo phone such as Sony's PlayNow service. This service gives users access to applications, ringtones, themes and games. Some are available for free while others require payment. Google Maps is also available in place of a GPS. There is also a Weather App, NeoReader, and a Checkbook for recording financial transactions. Bluetooth, microSD and USB2.0 support has also been integrated into the Sony Ericsson Zylo.
Performance (5 out of 5)
The Sony Ericsson Zylo has an impressive battery life and can last for up to four days on a single charge due to its 1150mAh battery. It provides a consistent signal power while browsing the Internet or accessing the widgets and does not often experience dropped calls or no signal messages.
Call quality is clear and without interruption. Music quality through the Sony Ericsson Zylo headphones is excellent, also cancelling out some outside sounds.
Verdict (5 out of 5)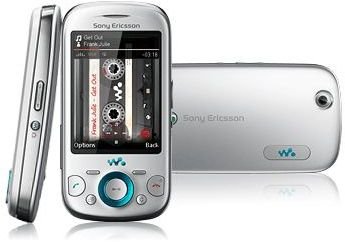 The Sony Ericsson Zylo is a worthy media device, as it provides uninterrupted sound and audio quality. Its well placed buttons and applications offer easy accessibility and its speed is fast and efficient. It is a handy web connectivity tool and music player. The Zylo can be purchased from Vodafone for £70. If you already have a Sony Ericsson cell Phone but want to change networks, try getting your Sony Ericsson Cell Phone unlocked for free and then use another network SIM card with it.