A Detailed Helio Ocean 2 Review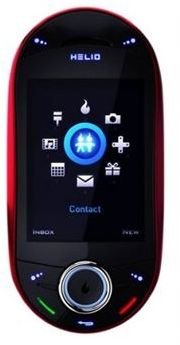 Helio Ocean 2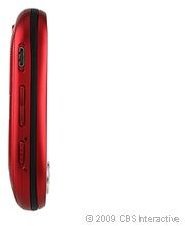 The Helio Ocean 2 is a little bit different but it boasts the features that tech-savvy individuals crave. The Helio cell phone has been packed with several new and useful features and you can find out all about them in this detailed review. See what the Helio Ocean 2 has to offer before you go out and make a purchase.
Design (5 out of 5)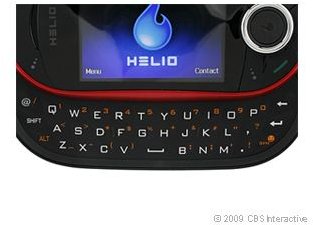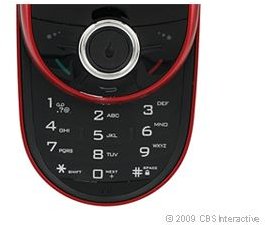 The Helio Ocean 2 is a very thick mobile device measuring 4.65 x 2.28 x 0.81 inches, bulkier than most other smartphones and much heavier at 5.89 ounces. It may be an odd size and weight but the Helio cell phone has applied great graphics and interesting features into the mix. The Helio cell phone is a dual-slider phone with a display, number/T9 keypad and a QWERTY keyboard. The phone is oval and because of its heft and size it may not be appropriate for placing in a pocket but its rubber trim makes for a comfortable grip.
The front of the Helio cell phone features a 2.6 inch display with QVGA technology. The display supports a 240 x 360 resolution and 262K colors making a very bright and great looking screen. It is perfect for surfing the Internet and playing video clips and also features an accelerometer that changes the screen's orientation while using the QWERTY keyboard. The brightness and backlight, font size and language can be configured as well.
The Helio Ocean 2 has also integrated an optical sensor touchpad or D-pad that sits underneath the QVGA display. Two soft keys, the Talk and End/Power key, surround the device. The D-pad is encircled by a 4-way directional ring in the shape of a silver circle. The touchpad is great for scrolling through the menu and browsing web page content. To select an option a little pressure in the center of the D-pad does the trick. There are also two soft keys above the display which act as shortcuts to predefined sites and content.
On the sides of the device are a dedicated camera button, standard 3.5mm headset port, music player shortcut, charger/sync port and a volume rocker. The camera's lens is on the back of device and the microSD slot is located behind the battery.
User Interface (5 out of 5)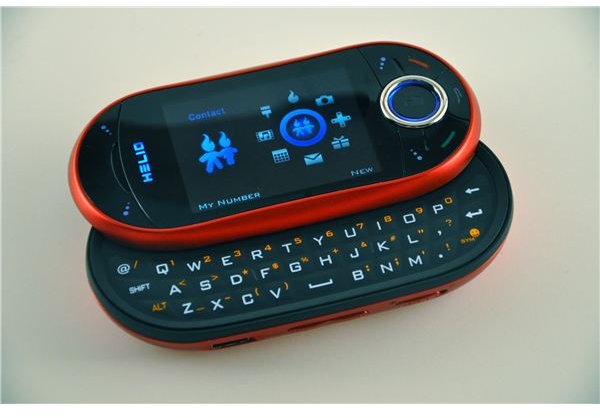 The Helio Ocean 2's user interface is similar to the original Ocean phone and is pretty straightforward. The menu is in a circular pattern. The rest of its sub-menu's are listed vertically. The interface is a unique black and blue design called a dashboard. Navigating through the menu is as easy as swiping a finger across the D-pad or using the directional toggle around its circumference.
Features (3 out of 5)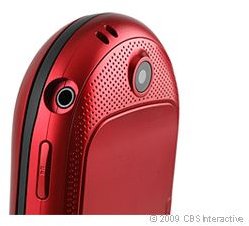 The Helio cell phone is packed with features. Some of its more basic additions include a 4,500 entry address book. Each contact can be fitted with several phone numbers, at least 4 email addresses and 3 instant-messaging user names. Each contact can also be assigned a ringtone, photo and be put into a group with other contacts. Other more standard features include, a voice command option, MMS and SMS messaging, vibrate mode, calendar, clock, calculator and notepad, amongst many others.
The Helio cell phone has also been fitted with an HTML browser that supports page zoom and tabbed browsing for an easier browsing experience. The browser also supports several useful and PC related options such as Save Screen, Refresh, Find and more.
GPS on the Helio Ocean 2 showcases traffic information, driving directions on the go and a search option for finding local businesses. There is also an added GPS application called Garmin Mobile which offers turn-by-turn directions. There are several other applications that will help users locate various locations based on city, business type and service.
One of the widely loved features of the Helio cell phone is the messaging interface which is called the Ultimate Inbox. It enables users access to multiple email accounts via the application. It compiles personal email accounts, as well as Yahoo!, AOL, MSN, Hotmail and Gmail as well as IM, SMS and MMS messages into one organized dashboard.
The Helio cell phone also has several multimedia features including a media player and access to live video streams from NBC and ESPN. The music player has a shuffle, repeat, equalizer and playlist features. The media player supports MP3, AAC and WMA audio formats. Music can be uploaded via a PC and also purchased from Helio's music store at $1.99 per track.
Performance (4 out of 5)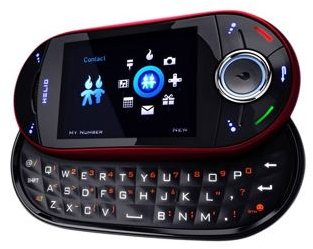 The Helio cell phone has an amazing call quality with no static and a clear, crisp voice feedback. Music quality is also incredible as a result of the Helio's speaker quality. At times, music may seem a bit hollow because of its lack of a strong bass. In those cases a headset rectifies the matter. Web pages load at a fast rate due to EV-DO speed. The Helio Ocean 2 offers 5.4 hours of talk time and 10 days on standby rate from a fully charged battery.
Verdict (4 out of 5)
The Helio cell phone has a brilliant interface, bright and clean colors and a plethora of features that will have any tech savvy individual happy and content. Its many features and unique design has made it a very popular mobile phone. Many users are prepared to overlook its bulky build and enjoy its functions and enticing features. The Helio cell phone costs $99.99 without contract at www.commtechinc.biz.