Preview of the Huawei Ideos: Cheapest Android Phone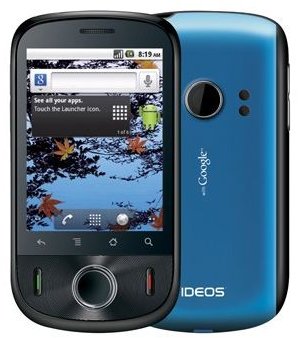 Huawei Ideos Preview
The Android OS was announced about 3 years back but began picking up steam only in the past year. Android is now supported by many manufacturers and by the end of 2010, there should be around 100 Android based devices in the market, including a few tablets and PMPs. It has been a phenomenal success and has singlehandedly taken on iOS. Going by the current growth figures, it should soon become the number one smartphone OS in the world.
The Android army has infiltrated the high end and mid range smartphone market segments but the low end segment is still ruled by Symbian. However, many manufacturers are planning to launch cheap Android smartphones in the coming months.
At IFA 2010, amongst all the high profile launches like the Samsung Galaxy Tab, there was an unexpected announcement by Huawei. Huawei announced that it plans to launch a low cost Android based smartphone soon - the Huawei Ideos, which will be priced at about $150. That makes it the cheapest Android smartphone to be launched.
Design
The Huawei Ideos has a compact yet stylish design. It will be easily pocketable and will have a 2.8 inch TFT touchscreen display with a resolution of 240 x 320 pixels. The display will be a capacitive touchscreen display, which is really good in this price range. The front face has the display with 4 touch sensitive keys, the call and end keys and the navigation pad.
User Interface
The Huawei Ideos is one of the few Android smartphones which will run Android 2.2 Froyo at launch. Considering that most high end phones still haven't received an upgrade to Froyo, launching an ultra cheap smartphone with Froyo is incredibly cool. The Ideos will presumably run stock Android, without any UI customizations.
It has a 528 MHz processor and will probably have 256 MB RAM. It will support microSD cards up to 32 GB. It will come with Android Market for apps and games.
Multimedia
You cannot realistically expect much in terms of multimedia from such a cheap phone. It will have a 3.15 MP camera with an image capture resolution of 2048 x 1536 pixels and autofocus. It will play MP4 and H.264 encoded videos and supports MP3, WMA, AAC and eAAC+ music playback. That's about it on the multimedia front.
Connectivity
The Huawei Ideos comes with all the standard connectivity options found in the best high end Android smartphones. It offers GPRS, EDGE, 3G HSDPA, Wi-Fi 802.11 b/g/n, Bluetooth 2.0 with A2DP and microUSB 2.0 connectivity. It will also have GPS with A-GPS support, which is really great for a phone in this price range.
Conclusion
The Huawei Ideos is an excellent budget smartphone option. It is the first truly inexpensive Android option which will lead the way for many others in the coming months. Symbian, beware!