AppAdvice iPhone App Review
Concept of AppAdvice (4 out of 5)
AppAdvice is the app of all apps. In essence AppAdvice is an app which will help you track the price, reviews and get the latest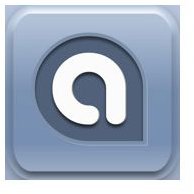 information about all the apps in the iTunes App Store.
While AppAdvice sounds like a very simple and basic idea, it actually provides very detailed information. AppAdvice provides the latest news about new and upcoming apps, guides to all your favorite apps, reviews, pricing information and even a mini video series reviewing apps and the latest advancements.
AppAdvice is the ultimate tool for fans of the iPhone and those of you with an addiction to iPhone apps. AppAdvice can help you save tons of money when purchasing apps and can even help you get your hands on some great paid apps gone free.
Functionality & Content (4 out of 5)
AppAdvice is cram-packed with content which makes it great value. It does so much more than just list the apps in the App Store.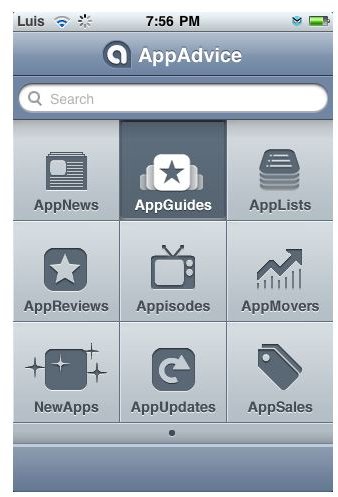 Upon opening AppAdvice for the iPhone you will be presented with an array of options such as AppNews, AppGuides, AppLists, AppReviews, Appisodes, AppMovers, NewApps, AppUpdates and AppSales.
Most of the options are fairly self-explanatory but nonetheless deserve a mention. AppSales is a particularly handy tab which will allow you to browse all the latest sales available by category. You can view the original price of the app and the current price. This is an incredibly handy feature for getting some great apps at a reasonable price.
AppNews is quite handy as well and will lead you onto all the latest information in the iPhone app world. NewApps is a good way to keep track of what just came out although this functionality is already available in the official App Store. One of the coolest features of AppAdvice is the Appisodes tab. Appisodes are small video clips that talk about the latest apps and the upcoming apps. Not only are they fun to watch but they are a good way to stay up to date with all the cool apps coming out, especially if you're not a fan of reading.
AppAdvice works well for tracking the prices of apps and all the latest apps. While it does offer a sizeable amount of content there is nothing really unique to AppAdvice except the Appisodes.
The Verdict (4 out of 5)
AppAdvice gets a ranking of "Good". It does an excellent job at what it claims to do, help you track and provide information about the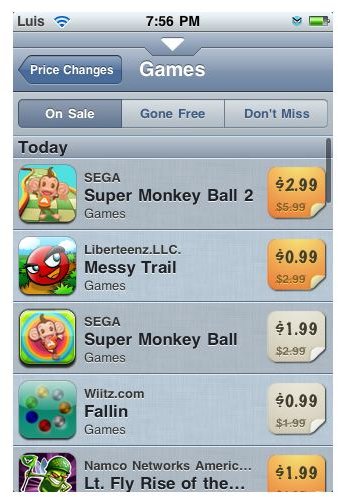 apps for the iPhone. You will probably find a handful of great deals and save more money than AppAdvice costs within the first few hours which makes it worth its own weight.
The downside is that AppAdvice is really only for serious iPhone users. If you don't find yourself purchasing a lot of iPhone apps than this app will probably not be a great investment for you. On the flip side, if you find yourself constantly checking the App Store then AppAdvice may be the ultimate tool in your library. It's worth a look if you purchase at least a few iPhone apps a month and can even help you stumble onto some cool new apps.
AppAdvice can be purchased from the iTunes AppStore for a humble price of $1.99. Download it here.
For more great iPhone app ideas take a look at the Top Ten iPhone Apps and The Funniest iPhone Apps.