iPhone App Review: HeyTell
What is it and how does it work?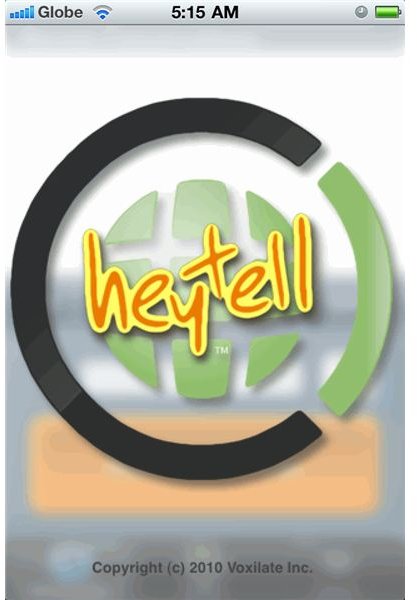 Briefly, HeyTell is a cross-platform voice messenger that lets you instantly talk with friends and family without needing to sign up for anything. You simply download the app (which is free by the way), fire it up, select the recipient of your voice message from your iPhone's contact list, start recording messages and send it away. Wait, before you send the voice message you might want to listen to it first to see if you missed something. If that's the case, you can restart the app and record a new voice message. Once you are satisfied with what you've recorded, you can then send it as an e-mail attachment.
Once your recipient receives the e-mail, the message can be played by simply tapping on the message icon. Or if the recipient receives your e-mail message on his/her desktop e-mail, it can still be played back using a music player on your desktop computer. In other words, HeyTell is the modern version of the walkie talkie meant for those who are too lazy too compose a text message or too busy to make a phone call.
HeyTell - Features (4 out of 5)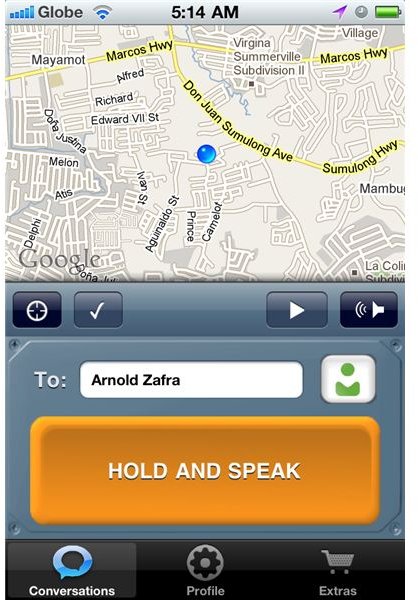 When it comes to features, one thing that you'll appreciate about the HeyTell iPhone app is the fact that it lets you communicate with your friends and family without incurring SMS costs. When you send your voice message, you are not making a phone call. So you can communicate with your friends no matter where they are without cost. Your voice message is sent as an e-mail attachment so you can even send it through Wi-Fi.
Another good thing about using this app is the fact that it somehow makes iPhone messaging a bit more fun as compared to the traditional way of sending text messages. It also lets you listen to the voices of your contacts at your own leisure.
Aside from those two features, the HeyTell iPhone app also sends you notifications if any of your friends who own an iPhone and use the app send you a voice message via the app. The app also lets you favorite and export messages you like to e-mail or Facebook. For security purposes, the app also lets you quick friend or block contacts as well as choose from two different privacy levels that will determine how others can contact you.
HeyTell - Functionality (4 out of 5)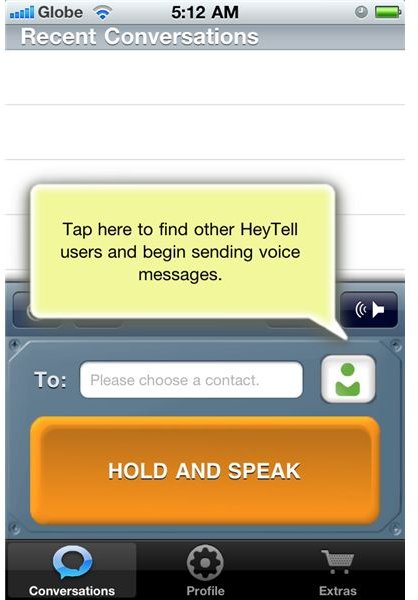 As a messaging application, HeyTell seems to be a pretty fast way of communicating with someone when compared to composing text messages. You simply record your voice using the app's simple and easy-to-use interface and you can instantly send your voice message to anybody. Quite surprisingly, the recorded voice message is clear and highly audible.
While the app is pretty simple to use, it may, however, take some time before you get used to idea of talking to your iPhone without somebody hearing you in real-time. But once you get the hang of it, you'll soon find it pretty natural to use the app.
Our Verdict (4 out of 5)
I couldn't help but praise this app for the simple reason that it proposes something different by way of providing an alternative way of communicating with your friends and family. And yes, it does what its description says it can do - a cross-platform voice messenger that doesn't require any sign ups whatever.
If you want an alternative way of sending out your thoughts, ideas or simply to communicate with your friends and family, give this app a try.
References
Voxilate, Inc.: https://heytell.com.
Image credit: Screenshots provided by the author.