Control Your TV Using Your iPhone
What is Peel Anyway?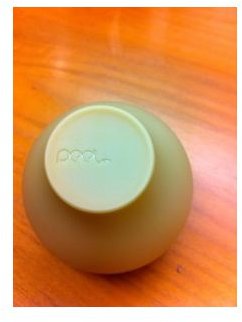 Peel started out as a basic TV guide app with a difference and is now the leading iPhone app for TV listings and show recommendations. Basically, their app is an extremely visual TV guide giving you reviews of shows, plenty of show artwork instead of boring lists of names and times and it is synced with what channels you have. The app can also interpret the kind of channels and programs you like and will make suggestions, or 'Top Picks', based on that.
Now, however, Peel is advancing into the home theater market and is releasing a new piece of hardware which will build upon their already successful iPhone application.
The Pear
The new device, which you can see in the picture, is a small pear shaped piece of kit which is connected to a wireless router and positioned within 20 feet of your TV, DVD player and set-top-box. It uses wireless signals to communicate with your equipment and runs on a small C-Cell battery which lasts a long time.
The device was designed by Yves Behar and customers will be able to pick one up from Peel.com in January for an estimated $100. It's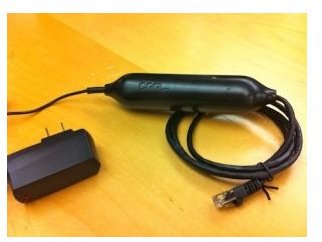 quite small so won't take up any room at all and could easily be tossed behind your TV or even on the opposite side of the room if you wish. The one downside is that you will need to have your wireless router in the room you're using the device in order to hook it up.
There are also rumors that the device will soon be compatible with Android devices. However, how exactly does Peel work?
Using the Peel
Once the device is set up and programmed to work with all your entertainment equipment, you can sit back and relax on your couch and control them all with ease using your iPhone and the Peel app. As I said before, the Peel app selects shows it thinks you may like and enables you to easily see what's on at the minute.
By using the app, you can easily change stations and set reminders for TV shows you want to watch. The device can also tell other entertainment hardware such as Apple TV or Roku what to do and how to work.
Overall, the app and the device are very simplistic from the operator's point of view and you can be up and running in minutes. The easy-to-use app and the fact that it predicts the kind of shows you'll want to watch only makes it all the more easy!
This is a great step forward in terms of home entertainment. Peel are really building upon their already terrific and groundbreaking app and by launching something as cool as the Peel Universal Controller they're bringing true home synchronization to iPhone users and leaving compatibility issues in the past. This is a must buy for all iPhone users that love watching TV and want to have an iPhone universal remote.