iOS 4.2: How to Install the iOS 4.2 Update and the Features It Will Include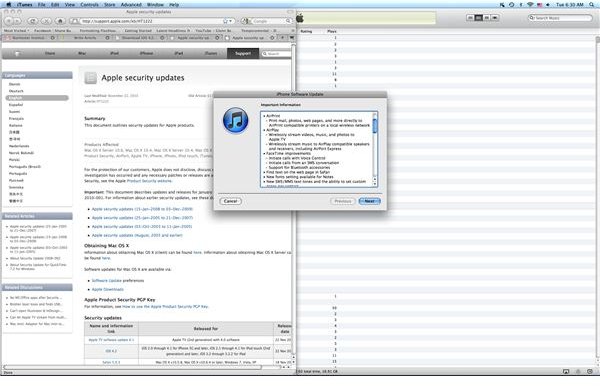 iOS Generations
The iOS, which is the iPhone's operating system, has gone through a number of different phases. Each different generation of the iOS has been released annually in tandem with a new generation of the iPhone. The iOS 4 update was released along with the iPhone 4 and provided a whole number of features, but it does not just remain static over the course of the year. Instead, there are a number of other updates that come in between the major iOS releases. Most recently this has been the iOS 4.2 update and it is going to be important for keeping your iPhone up to date. Here is a tutorial on how to update your iPhone to iOS 4.2 and what the update includes.
Updating to iOS 4.2
Start by plugging in your iPhone to your computer as you would when you sync your iPhone to your iTunes account. Select your iPhone from under the Devices heading, and then in the main Summary tab you will hit the Update button. This will tell you that the iOS 4.2 update for your iPhone is available and ask you if you want to perform that update. It will also tell you that you need the iTunes 10.1 update if you do not already have it.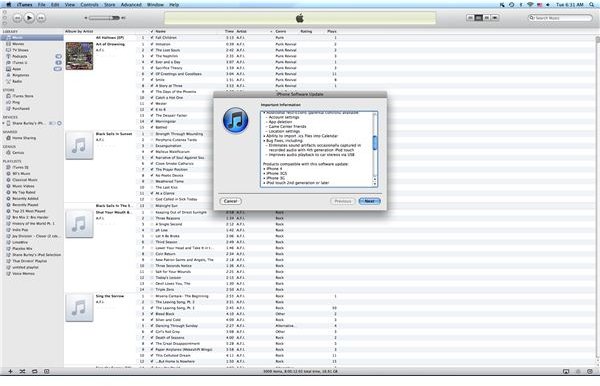 Once the iTunes 10.1 update is complete and installed you will be ready to download and install the iOS 4.2 update for the iPhone. Select the Download and Install button on the iOS 4.2 update prompt and it will contact the base location and then a window will come up telling you exactly what is in the iOS 4.2 update. Go ahead and hit the Next button, and then you will have to Agree with the iOS 4.2 terms and conditions.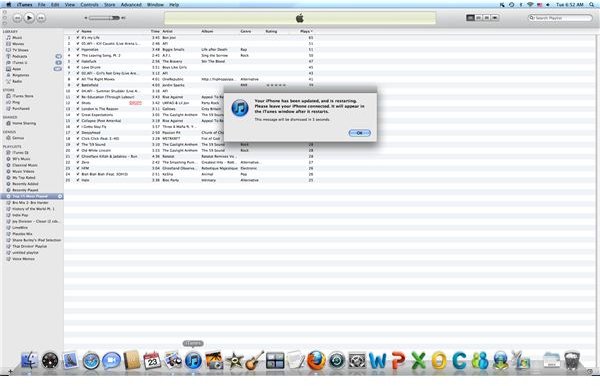 After you have completed these choices the iOS 4.2 update download will commence in the background of iTunes 10.1, and will take a few minutes. Once the iOS 4.2 download is completed your iPhone will backup and it will be prepared for the update. The screen will then turn into an image of a plug and an iTunes logo, and then will black out. The Apple logo will appear with a progress bar below it that indicates the progress of the iOS 4.2 installation. At the completion of this iTunes will then be able to read your iPhone and will initiate a sync between the two where it will complete the process.
iOS 4.2 Features
Many of the more notable iOS 4.2 features that have been included are more directed toward the iPad, but either way the iOS 4.2 features are more numerous than those included with the iOS 4.1 update. AirPrint has been included in the iOS 4.2 update for mobile printing, and the AirPlay feature for playing through wireless avenues like Apple TV.
Some of the major iOS 4.2 features that are going to attract iPhone 4 users involve the FaceTime video chat feature. Here you will be able to start FaceTime chats from SMS messages and through Voice Control. FaceTime will also be able to be used through Bluetooth accessories.
There are a lot of different random iOS 4.2 features included that are going to build on features that are already in place. First, you will be able to find specific text on web pages when browsing in Safari. There are a number of different font options that have been added to Notes on the iPhone, and you will be able to put custom text message tones for specific contacts. The user restrictions in the iPhone have also been added to for features like the location functions, the Game Center, app deletion, and basic account settings. Like with most iOS updates, there are also going to be several bugs repaired to help your iPhone run much more smoothly.