Wireless Picture Transfer: How to Wirelessly Copy Pictures From Your iPhone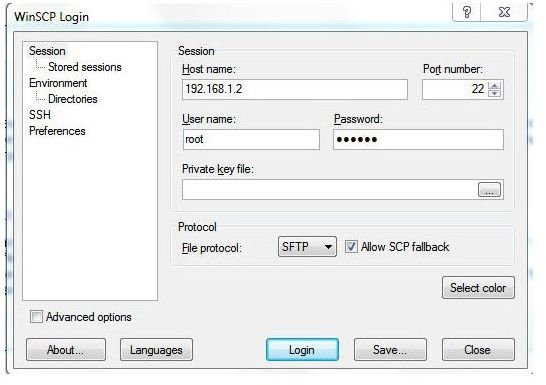 Wireless is Better
Copying pictures from the iPhone to the computer is not a particularly hard task with iTunes. However, it does require you to connect the iPhone to the computer. Sometimes you have your iPhone in the other room and want to take a picture from it to send to a friend, or maybe you aren't at home and don't have your iPhone USB cable.
Wireless picture transfer is a great way to copy pictures from the iPhone to your PC without the need for a USB cable. The process is quick, easy and does not require too much complicated software. The only requirement is that you have a jailbroken iPhone, but who doesn't these days?
You will also need a free tool called WinSCP (Windows) or Cyberduck (Mac) which will allow you to connect to the iPhone wirelessly. Using the same tool, it is also possible to copy files to your iPhone and even install applications on your iPhone wirelessly.
Wireless Picture Transfer
This short explanation will teach you how to wirelessly transfer pictures to and from your iPhone. Once you learn how to wirelessly copy pictures the process becomes easier. It takes only a few minutes at the most and is much more efficient than using iTunes to copy pictures, especially large numbers of pictures.
Things you'll need:
Open WinSCP. Launch WinSCP by clicking the WinSCP icon on the desktop or start menu. Enter the IP address of your iPhone into the host field (obtain this from Settings > Wi-Fi > Network Name).
Set login details. Enter the following login details into WinSCP. Username: root and Password: alpine. Those are the default logins for most iOS devices. Press login and wait patiently, the first login may be slow.
Change folders. Use the right pane to change folders on the iPhone. Navigate to the following folder for pictures: /private/var/mobile/Media/DCIM/100Apple. Inside this folder you will find photos taken by the iPhone camera.
Copy images. Select the images you wish to copy by highlighting them. Click and drag those images to the desktop (or any other folder on your computer) to initiate the transfer. This works in reverse to copy photos to the iPhone.
Disconnect WinSCP. To disconnect WinSCP from the iPhone, close the WinSCP application. Repeat this process every time you wish to transfer pictures to and from the iPhone.
Additional Information
You do not necessarily have to use WinSCP or Cyberduck for wireless picture transfer, you can use any SFTP capable software. There are many different SFTP transfer applications available for Windows, Mac and Linux.
The first connection to the iPhone will be slower due to the exchange of security credentials. Once you have connected to the iPhone at least once, WinSCP will be very quick to open the connection. Transferring image files is very quick over Wi-Fi and this will work with nearly all wireless networks and iPhones that are jailbroken.