Top Five Music Production Apps for iPhone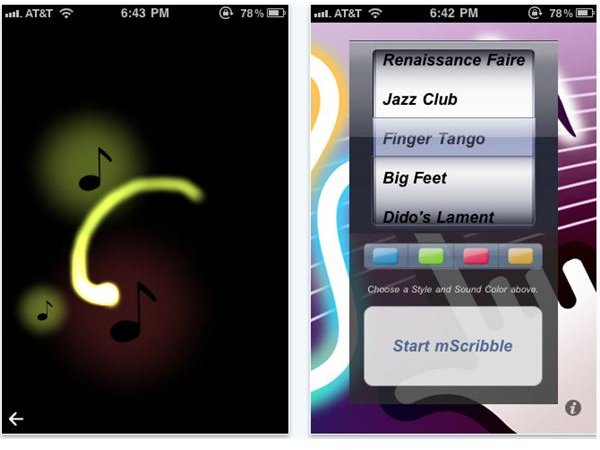 mScribble: make music with your finger!
This app lets you create your own musical and visual masterpiece through your scribbles. Every time you scribble, you can create tracks and beats. This makes the app quite unique. Using advanced technology, the app makes it easy for practically everyone who can use the iPhone to create and share their musical creations. You don't have to worry about the technicalities of composing music. That's the best part about this music production app for iPhone. (Price: $0.99) (Download link)
iShred: Guitar + Effects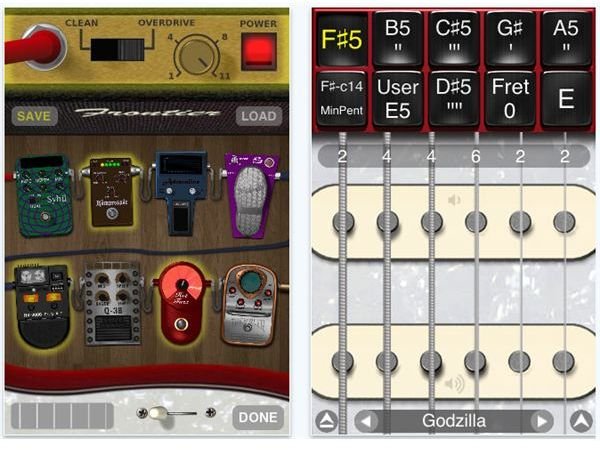 If you're after virtual guitar fun, here's one of the best music production apps for iPhone. iShred gives you a powerful and yet easy-to-learn playing interface and allows you to create your songs from a huge library of more than 2,000 built-in chords, scales, and fret positions. You can also easily add various musical effects that you want including - adrenaline, HK-2000 delay, Hot Fuzz and more. The app features high-quality and professionally mastered guitar samples, fast chord transitions by sliding your finger, and support for left-handed guitarists. To produce your own music, the app lets you record your performances with optional metronome. You can play along with recordings or use different sound. Right after recording your performance, you can adjust the performance speeds based on your liking. (Price: $1.99) (Download link)
Check out iPhone for Guitarists for more guitar related apps.
BeatMaker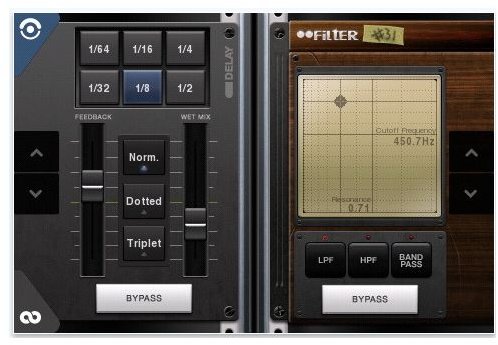 Taking inspiration from professional drum machines, samplers and sequencers, this app has combined these three musical instruments into one app that will be appreciated by both amateurs and professionals. This app is perfect for live performance as well as intuitive composition. It lets you create music using trigger pads, sequencing tools, and audio effects. It lets you use samples from the app's sound-bank covering many music genres and special sound packs to produce great music. You can also record your own audio samples and use them for your music composition. This app is also loaded with great features. Some of these include - 16 sample-based trigger pads, low latency playback, live pattern recording and arranging, audio recording and arranging, step sequencer, and more. (Price: $9.99) (Download link)
SongMaker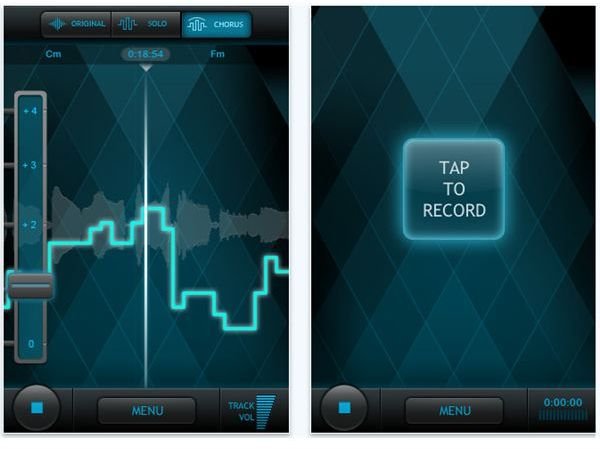 Basically, what this music production app for iPhone lets you do is to sing and create your own song and then play it later on flowing in harmony with any background track. Sounds cool? Well, yeah it is actually. The app is powered by the most advanced pitch/voice correction feature and corrects your recorded voice according to chord progression and key of the given background track. In other words, your final output will always be in the correct tune together with the background harmony. The app also gives you three options for recording your voice - solo for pitch-corrected voice, chorus for pitch-corrected voice with chorus, and original. The app also allows you to increase the overall pitch of your vocal track easily. An added nice feature of the app is the ability to combine and rearrange background tracks in various short presets composed of studio-quality loops. The app gives you 8 instruments to choose from when building presets. (Price: $3.99) (Download link)
StudioMini Recording Studio Mini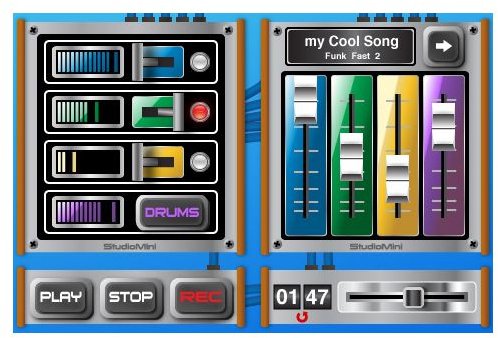 There are several ways in which you can use this music production app for iPhone. You can use it to record a song with your band, record your ideas when you're on the road, and record a cover song and show off your vocal prowess. The app is feature-rich too. It gives you 44.1 kHz/16 bit studio quality audio which is the standard for CDs, multitrack recording on 3 audio tracks, 78 built-in cool drum grooves, metronome, tuner, automatic count-in for recording and so much more. (Price: $2.99) (Download link)