How to Upgrade iPhone Software on an Unlocked iPhone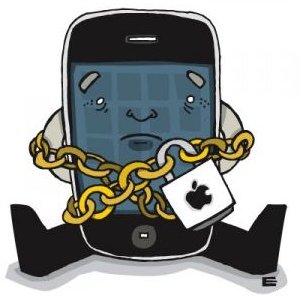 The Dangerous of Upgrading
Upgrading unlocked iPhone software may seem like a risky process. When the software is in an unlocked state, upgrading the software
will cause it to return to a locked state.
Upgrading unlocked iPhone software will almost always cause your iPhone to return to a locked state. This is not a big deal as long as you are upgrading to a version of iPhone which is easily unlocked. Choosing to upgrade to a version of the iPhone which is not fully unlocked is a risky procedure, which will result in your iPhone becoming locked again.
A simple Google search will reveal information about which versions of the iPhone are fully unlocked. At this time, all devices can be unlocked running any firmware through versions 4.02. This essentially means that upgrading to the version 4.02 firmware is a safe measure. Upgrading to higher versions will require research before proceeding.
Upgrading The Firmware
Before proceeding with these steps to upgrade unlocked iPhone software, it is important to ensure the version which you are upgrading to is unlockable. For some versions there may exist special tools or patches to allow you to carry your unlock with you to a new version.
Prepare the iPhone. Install any necessary patches or exploit savers from Cydia (if applicable). Backup your iPhone by connecting it to iTunes, right-clicking on the iPhone in the device list and choosing "backup".
Download the update. With the iPhone connected to the computer, launch iTunes. Right-click on the iPhone in the device list on the left side. Choose "Update" and wait patiently while iTunes automatically downloads the update to your computer. Depending on your connection speed, this may take several minutes.
Allow the update to install. Wait patiently while the update installs on the iPhone. iTunes will keep you prompted of the progress. Ensure that you do not disconnect the iPhone or power down your computer while the update is installing, this could cause problems.
Jailbreak the iPhone. Jailbreak the iPhone using your tool of choice. This will depend on the firmware you are using. Most people choose to use WinPwn or Green Poison.
Unlock the iPhone. Download the unlock either from Cydia or using a computer based tool. There are many different unlocks, depending on the baseband. Some tools, such as Green Poison, will both jailbreak and unlock the iPhone.
More Information
The above method for upgrading unlock iPhone software is only recommended for iPhone models which are completely unlockable. Certain models may not have full jailbreak and unlock solutions available. Always use caution and do your research before upgrading unlocked iPhone software.
Here are some additional resources which may help you: