Comprehensive Guide to Getting the Most Out of the iPhone 4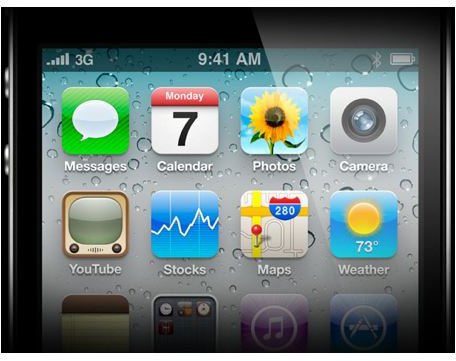 Design and Form Factor
Like I said, the iPhone 4 is a thing of beauty, make that industrial beauty. Never have I seen a smartphone as beautifully crafted as the iPhone 4. Comparing it with the iPhone 3GS in terms of design and form factor, the iPhone 4 is way thinner but a few grams heavier. In fact, Apple claims that the iPhone 4 is its thinnest iPhone to date although it's not as thin as the new 4th generation iPod Touch. Anyway, the iPhone may have most of the same external features as the iPhone 3GS but there are certainly some new bits and pieces which Apple introduced or changed in the iPhone 4.
One of these changes is the shift from two separate buttons for volume control. Apple has also relocated the SIM card tray to the side instead of putting it on the top. The back-facing camera is still at the back while an additional button is now in-front right beside the iPhone's receiver.
When it comes to shape, although the iPhone 4 still has that side-curve which is visible up-front, on the back-side the curvatures were somewhat lessened. Hence, it now looks more flat.
Touching on the iPhone 4 design, it is almost identical to the iPhone 3GS, with similar materials. The stainless steel rim and black glass, which Apple claims is harder and more scratch resistant than the previous iPhones, look great.
Guide to iPhone 4 - Software Features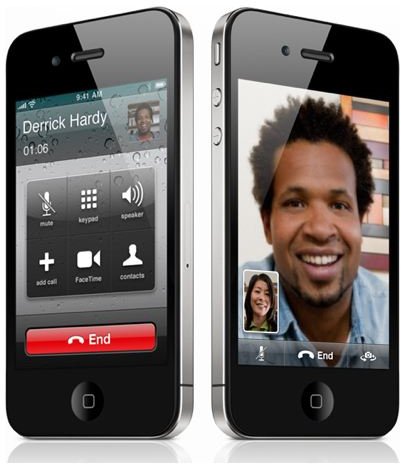 When the iPhone 4 was first released, Apple also released the latest iteration of its device OS - iOS 4. As of today, iOS 4.2 is already available for the iPhone 4. iOS 4 is a big leap up from previous iPhone OS versions as it brings more advanced features as well as software bundles which make the iPhone 4 an even more powerful multimedia-capable smartphone. Among the new software that the iOS 4 brought there's - iBooks, iMovie, and the Face Time video calling capability.
Video calling was a much desired feature by iPhone users and Apple finally gave it to iPhone 4 users via FaceTime. This feature allows iPhone 4 to iPhone 4 video calls via Wi-Fi. This is the reason why the iPhone 4 has a front-facing camera. What's quite unique about Face Time is that it also lets you show what's in front of you to the person you are talking to. While many have criticized this feature, it's still quite a revolutionary feature for the iPhone.
Another important iOS 4 app that we need to mention is iMovie. Since the iPhone is capable of capturing HD-quality video, it also lets you edit those videos right away on your iPhone. While Face Time comes default in every iPhone 4, iMovie should be installed separately and is available for free from the iPhone App Store. This app lets you edit videos, add background music (which you can get from your iPhone's iPod application) and add effects to your videos.
Finally, another noteworthy iPhone 4 app is iBooks. Apple's answer to Amazon Kindle and its take on the flourishing e-book market. iBooks brings in colored e-book reading, seamless book page turning and other great features that certainly rocked the Amazon Kindle's dominance of the market, although there is a Kindle iPhone app.
Equally important is the iPhone 4's multi-tasking feature. This is was one of the most demanded features by iPhone users especially since other smartphones have this feature. Folders for apps is another important new feature that the iPhone 4 and iOS 4 rolled out to the iPhone community.
Recently, when iOS 4.1 was made available, another notable new software feature was the introduction of the Game Center app. This is Apple's take on the mobile and social gaming sphere. Although, online leaderboards and community interaction among iPhone users through the Game Center is yet to take off, this is quite a significant new feature.
Guide to iPhone 4 - Hardware Features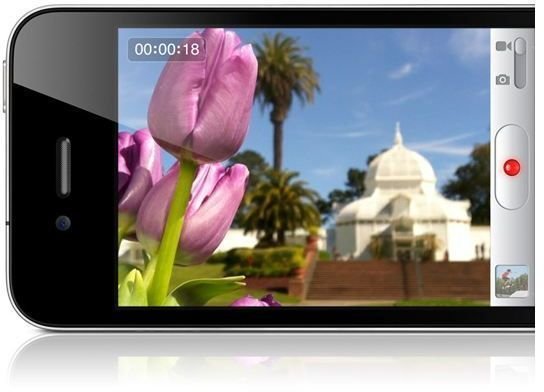 Of course, the iPhone 4 would not be an iPhone if not for one of its major hardware features - the Retina Display. Apple calls this feature "resolutionary," a play on revolutionary and resolution. True enough, the iPhone 4's pixel density of 362 pixels per inch helps the iPhone 4 display text and graphics on its 3.5.-inch screen display smoothly regardless of image size. Retina display uses in-plane switching (IPS), a technology used for Apple LED Cinema Display and iPad. This is characterized by a wider viewing angle without affecting its brilliant picture display. It also provides you with four times the contrast ratio of previous iPhones. In short, the iPhone 4 display capability is - beautiful.
Another important new hardware feature of the iPhone 4 is the gyroscope. Think of this simply as a much improved accelerometer feature. The iPhone 4 can now track movement more precisely, can detect pitch, roll and yaw movements thanks to its 3-axis motion sensing which if combined with the accelerometer will give you 6-axis sensing.
Apple has also improved the iPhone 4's camera features. Previously it was only a 3.2 MP camera, now it's up to 5MP with several advanced features such as HDR settings, easier self-portrait taking thanks to the front-facing camera, LED flash, and tap to focus for both photo and video taking.
Finally, a very important feature which Apple has addressed competently in the iPhone 4 - battery life. The iPhone 4 has a bigger battery pack than previous models. This means longer battery life and since the iPhone 4 is running on Apple's A4 processor the battery lasts even longer.
Guide to iPhone 4 - Tips and Tricks
With a powerful and feature-rich smartphone such as the iPhone 4, don't be surprised at the many features that you may not know about. Even Apple has published a separate page detailing the many iPhone 4 tips and tricks available for us to discover. Here are some of these tips and tricks:
Locking the screen orientation - double click on the home button to bring up the multi-tasking pane. Then swipe to the left to reveal the screen lock icon. Tap on it to lock your iPhone's screen orientation.
Deleting apps from the multitasking pane - similar to deleting apps on your home screen, you can close an open app from the multitasking pane by pressing and holding on the app until the "red delete badge" appears. Tap on the badge and the app will be closed.
Making a Face Time Call - don't look for the Face Time app on your home screen because there's no such app. To make a Face Time call, do as you would normally do when making a regular call, there you will see the Face Time button to make a video call instead.
SMS Character Count - this is a basic feature of most mobile phones and it is only now that Apple is introducing it to the iPhone. You set this up from the Settings - > Messages option.
Guide to iPhone 4 - Other Important Things to Know
When Apple released the iPhone 4 and right after it landed in the hands of iPhone users, early adopters started reporting antenna and grip issues. Many complained that the rate of dropped calls was so significant and alarming that they were ready to dump the phone. Before things escalated, Apple announced the free bumper/case program for early buyers. The free bumper/case, according to Apple will help solve the antenna problem and reception issues. Hence, those who bought the iPhone 4 before September 30 are entitled to a free bumper/case from Apple. While those who already bought one when they got their iPhone 4 are entitled to a refund.
For a more detailed discussion of the iPhone 4 features, check out what's awesome about the iPhone 4. If you still can't decide whether to get the iPhone 4 or not, check out these reasons to buy an iPhone 4. If you have decided that you want an iPhone 4, you might want to read our iPhone 4 buying guide first.