The Best Harry Potter Apps - Harry Potter iPhone Book Download and More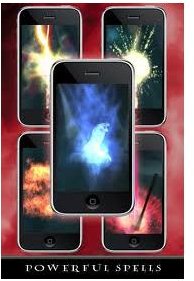 Harry Potter on iTunes
Harry Potter fans may be surprised to find that the Apple iTunes store is rather sparse when it comes to Harry Potter apps for the iPhone, iPod Touch, and iPad. I would expect the reason to be expensive licensing issues with the book publisher as well as the movie studio, especially given how much content there is for Star Wars apps and Star Trek apps. Here's some of the standout content to be found on iTunes. If you are wondering how to get Harry Potter books on iPhone, they are not currently available in any legal eBook format.
Harry Potter Apps
**
Harry Potter: Spells – This game app lets you use your iPhone like a wand and cast a variety of spells from the books and movies. What makes this interesting is the way in which you 'cast' the spells. You can either draw out symbols on the screen, or wave your iPhone in the air. It uses specific forms to cast certain spells, so you don't just randomly wave your 'wand' around to cast. The full app costs $2.99, but there is a free version you can download to test it out.
Harry Potter and the Half-Blood Prince - This free app is full of promotional material from the last movie, but isn't actually a game. It mainly just has photos and video clips from the movie, and has received generally low user ratings on iTunes.
Complete Idiot's Guide to the World of Harry Potter – This is a neat app that is full of information about Harry Potter. It covers all the locations, monsters, spells, characters, and much more. The hefty $9.99 price tag may turn some folks away, but it makes a great companion piece to the series, especially if you need to look up something while reading one of the newer books.
(Image Credit: iTunes)
Harry Potter Audiobooks and Movies
You can download all the Harry Potter audiobooks from iTunes, but they are very expensive. The first book, Harry Potter and the Sorcerer's Stone, sells for $32.95 and is only eight hours long. The sixth book, Harry Potter and the Half-Blood Prince, sells for $49.95 and is over eighteen hours long. I think the prices are completely ridiculous for digital content, but at least the option is there for when you need it.
In addition to the audiobooks, you can also download or rent all the Harry Potter movies from iTunes. The cost to own is $9.99 each or you can rent one for $2.99.
Harry Potter iPhone Book Downloads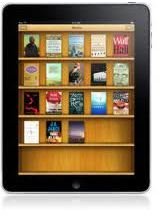 Unfortunately, you can't get Harry Potter books on your iPhone or iPad, or for any kind of eBook format. The reason is that author JK Rowling (or her publisher) had previously opposed the electronic format. I have read in this May 2010 article on TheBookSeller.com that Rowling is now looking into publishing the Harry Potter books for eReaders, but as of this writing they are not currently available through legal channels. For that reason, I don't recommend trying to download Harry Potter books from any outside or unfamiliar sources because they will be illegal copies that violate the copyright.
Since the actual seven Harry Potter books are not currently available in eBook format, there are other Potter-related books available. To get the other books like guides and trivia books, you have two options. First, you can download the free iBooks app that works as a virtual bookshelf where you can purchase and download books right to your iPhone or iPad. Your second option would be to get the free Kindle app from Amazon.com that lets you purchase books from the Amazon Kindle Store. It also works as a virtual bookshelf and lets you download books.
The iBooks app looks like a virtual bookshelf, as seen in the screenshot here. You must first install the app before you can search the bookstore, which I find to be kind of annoying. The Amazon Kindle app is not required to search the Kindle bookstore because you can just use your web browser. I had to install the iBooks app before I could find out there were no Harry Potter books on there. They have a bunch of ebooks related to the Harry Potter series, but none of the official novels. I had to download and install an app, then use its clunky interface before I could figure that out.
You can get a lot of free classic works through iBooks or the Kindle store, so it may be worth at least installing the software and getting familiar with the interface for when the Harry Potter books do finally become available in electronic format. All of the Potter books are going to be reprinted with new jacket designs once the last movie comes out.
For more information on other sci-fi and fantasy apps, check out these lists for the best Star Wars apps and Star Trek apps on iTunes.
(Image Credit: iTunes)