Guide on Updating Your iPhone to the iOS 4.1

Constant Update
Hot on the heels of iOS 4 the newest update to the iPhone's operating system comes in the form of iOS 4.1. What iOS 4.1 does is to build on the changes that came with iOS 4, add new features, repair bugs or problems with the interface, and generally respond to customer wishes with a model of "constant updates." The iOS 4.1 update is much more significant than the simple iOS 4.0.1 and iOS 4.0.2 updates, which were really just about single features and minor updates. On the same note, the iOS 4.1 update is not going to stand out as significant as the iPhone 3.0 or iOS 4 updates. The iOS 4.1, as a free iOS update, should be installed by everyone, but for new iPhone users or those who are not too involved with the software of their iPhone this may seem both a little complicated and unnecessary. Here is a step by step tutorial on how to update iPhone to iOS 4.1 and what will actually come with the iOS 4.1 update.
Updating Your iPhone
If you plug in your iPhone to the computer where you normally sync it will likely tell you during the syncing process that the iOS 4.1 update is
available and give you a prompt to begin the download and update if you wish. If this does not come up you can also select your iPhone from under the Device heading in the left hand panel of iTunes and then go to the Summary page and then look for the update button under the basic Versions headline.
Either way you do it you will be prompted to Download and Install, which you should do. This will begin the process of updating your iPhone to iOS 4.1, which is a fairly hands off automatic process. You will be given information about what is included in the iOS 4.1 update and you will have to agree to the Software License Agreement. It will take a few minutes for the download to complete, iTunes will back up your iPhone, and then it will appear to shut off as it is essentially uploading the iOS 4.1 software to your iPhone. Once it has completed then your iPhone will be ready with iOS 4.1. You should have already updated your iTunes to iTunes 10 otherwise you are going to have to go through that process as well.
What's Up With 4.1?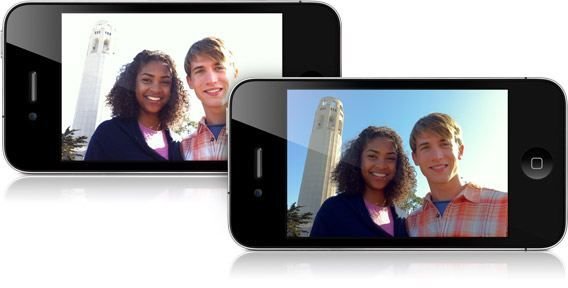 iOS 4.1 will actually add a whole number of different features to your iPhone, and many of them are new things that Apple is hoping to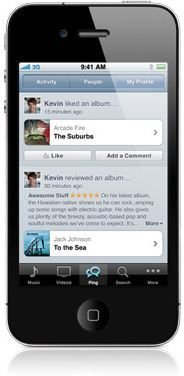 integrate into general iPhone use. The Game Center is going to bring a social networking feel to the multiple games that you play from your iPhone and Ping is a social networking tool that is supposed to work with your iTunes account, trying to give your virtual shopping experience a community feel. Beyond these essentially commercial features, and the ability to rent television shows from iTunes on your iPhone, you are going to be given HDR photo abilities and will be able to upload full HD video. The iOS 4.1 update will also include all the regular iOS 4 features if you still have not updated your iPhone to the latest operating system.